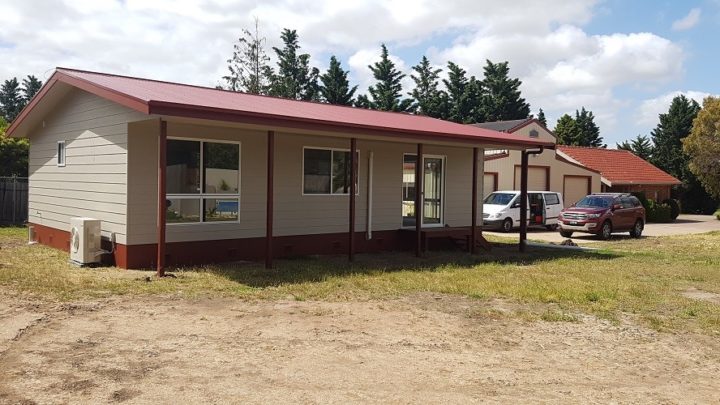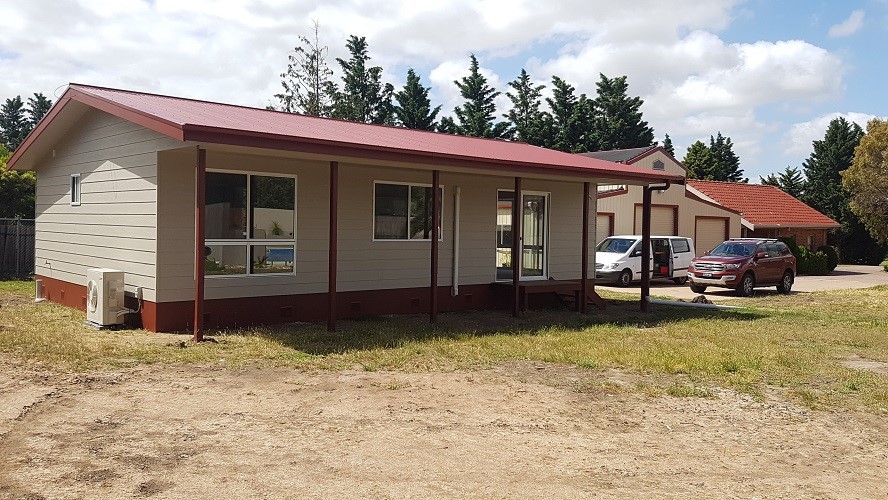 Greenvale Granny Flat – a Modern Australian Twist!
20 Jun, 2017
This recent Greenvale Granny Flat shows that you can make a statement.
It's bold sunburnt red roof, accompanied with a warm beige, reflects a true Australian summer look whilst remaining modern.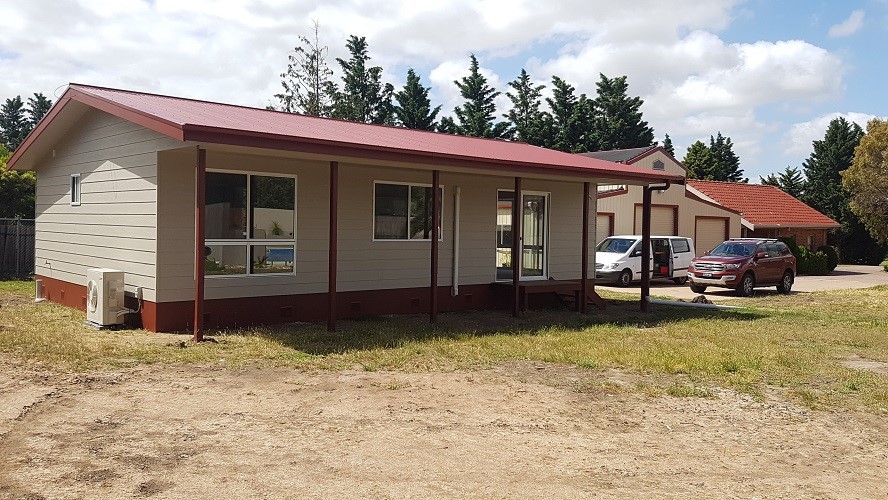 The exterior of this Greenvale Granny Flat is truly one with nature, as it suits its location and still looks contemporary. A great exterior is important, as it offers the first impression. It is also important to have a Granny Flat looking polished, for example, if it is added to an existing lot as an external space. Colour coordination with the main home is a must.
In this Greenvale Granny Flat, the colours are reminiscent of a warm Australian day, with a rich colour palette. It matches the existing building beside it, whilst maintaining its individuality.
It's beautiful wide windows offers a great view and opens out the space internally. Plus, the added verandah in front offers protection from sunny, hot days so your view can be taken in and enjoyed.
More on What Makes a Great Exterior.
Even with a classic Australian look, this Granny Flat is nothing short of fresh and up-to-date. The modern panelling, roof gutter system and built-in air-conditioning offers all the features of a modern home. The panelling, whilst looking new and unique, also protects the home and regulates temperatures. A lovely two in one! The classic gutter system keeps the flat from becoming completely drenched in a storm and pipes the water off the roof. Finally, the air-conditioning is a perfect way to keep your flat cool and refreshed throughout the summer.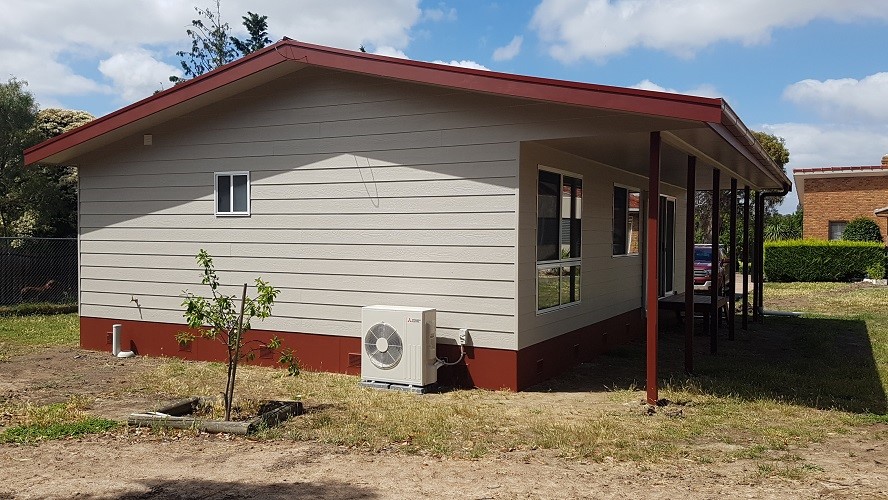 Even for a Granny Flat, there is always space for the luxuries of a modern home. Be it a spacious kitchen, air-conditioning or a room with a view – you can live small yet in style.
More on Modern Granny Flats
As this Greenvale Granny Flat shows, no matter what the style choice, a Granny Flat can still have a modern twist!
If you're looking for a granny flat to tick all these boxes, contact Premier Homes today!