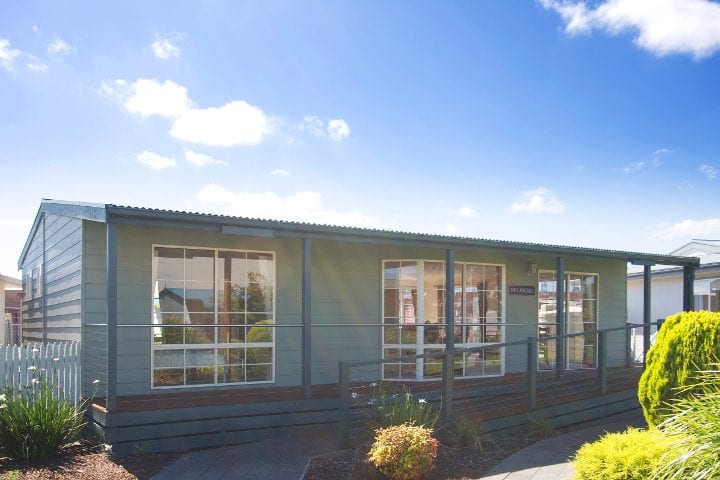 Granny Flat Styles—Volume V: Ranch Style
19 Dec, 2017
Are you looking to build a granny flat on your land and want to make the most of the space? Are you constructing a granny flat and want to go with the most cost effective architectural structure possible? If so, then the ranch style granny flat is the one for you.
When building a ranch style granny flat, there are specific features to consider and incorporate. Some of these features include but are certainly not limited to:
One storey
L or U shaped floor plans
Sliding glass patio doors
Large windows
One storey:
Ranch style homes are known for consisting of one storey, this characteristic is ideal for a ranch style granny flat as granny flats are usually one storey anyway. This characteristic is especially beneficial if you have disabled or elderly people living in the granny flat, as there are no stairs or steps to contend with.
L or U shaped floor plans:
L or U shaped floor plans are a ranch style home design staple. L shaped floor plans are a great way to highlight the entry of the granny flat, and provide a great and easily accessible view of the outdoor area. U shaped floor plans also highlight the outdoor area, with the three sides enabling a courtyard to be created. In turn, the creation of this courtyard can enable privacy through strategic selection of plants or trellis' or even the three sides of the granny flat itself.
Sliding glass patio doors:
Patios in themselves are a common feature of the ranch style home as they perfectly complement their L or U shaped floor plans, and enable socialising by providing room for barbecues and dinner parties. However sliding glass patio doors are truly characteristic of the ranch style home as they provide the easiest form of transition from indoors to outdoors, again enabling socialising as your guests can mingle in different areas of the granny flat.
Large windows:
Large windows are also a common feature of a ranch style granny flat as they provide natural light into the flat. The large windows can also be decorated by placing shutters either side of them, on the exterior wall.
So there you have it, you now know of four major features to incorporate into the design of your new ranch style granny flat. However if the ranch style isn't for you, then stay tuned for the next blog post on modern style granny flats.