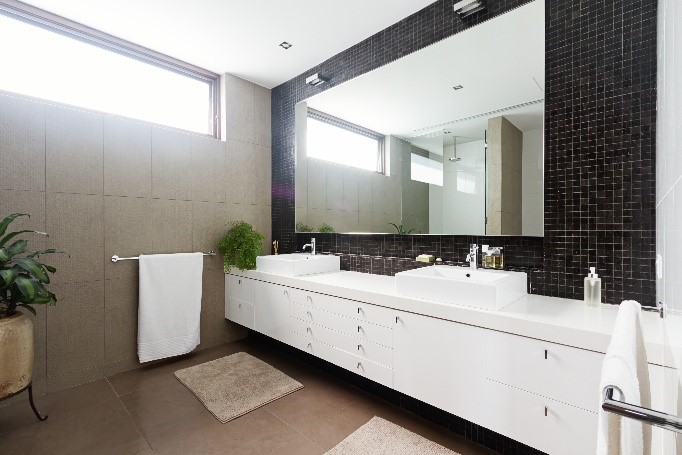 Granny Flat Styles—Volume VI: Modern Style
21 Dec, 2017
Are you looking to re-invent your granny flat so it's just as stylish as your house? Are you sick of putting up with dated walls, floors and windows? Then the modern style granny flat is the right type of granny flat for you.
While 'modern' can mean different things to the individual, ultimately there are key features that fit the definition of a modern style granny flat. Some of these features are:
Large bathrooms
Storage space
Custom designed kitchens
Open floor plan
Large bathrooms:
As modern houses include aesthetically pleasing bathrooms with plenty of features, so should the bathrooms in modern style granny flats. Bathrooms in modern style granny flats usually have enough room for large showers, or even a shower over the bathtub. These bathrooms have beautiful and functional fixtures, not to mention enough room for the washing machine.
Storage space:
The easiest way to provide storage space in a modern style granny flat is to incorporate cabinets in the design. In granny flats the cabinets will most likely be in the kitchen and bathroom where they are needed the most, however extra cabinetry can be located wherever necessary.
Custom designed kitchens:
The custom designed kitchens are becoming more of a popular staple in modern houses, so it's only natural that their popularity would spread to the modern style granny flat. Custom designed kitchens in the modern style granny flat should include as many cabinets, benches and quality finishes as you want that can fit into the space, which is something your builder will help you with.
Open floor plan:
Open floor plans are a popular design choice in modern houses due to enabling more space by having the kitchen, dining and living/lounge areas together. Open floor plans also make socialising easier as there are no interior walls preventing easy interaction with friends, family and other visitors.
So there you have it, you now know of four major features to incorporate into the design of your new modern style granny flat. However if the modern style isn't for you, then stay tuned for the next blog post on Federation style granny flats.