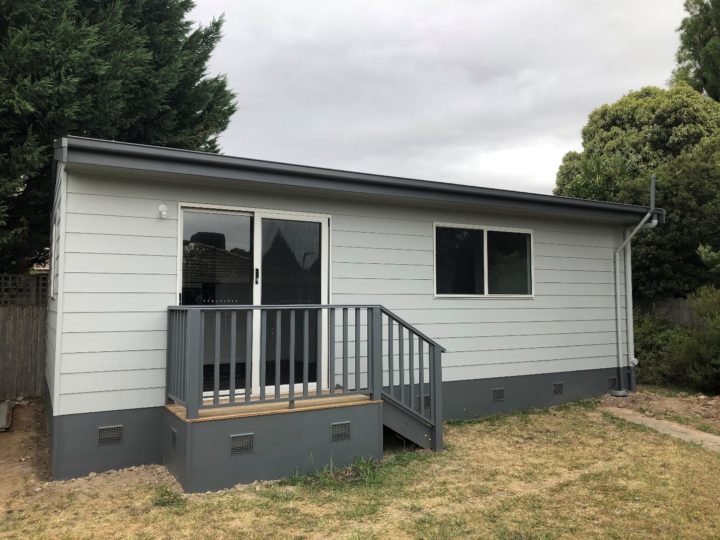 Good Things Come in Small Packages
10 Apr, 2019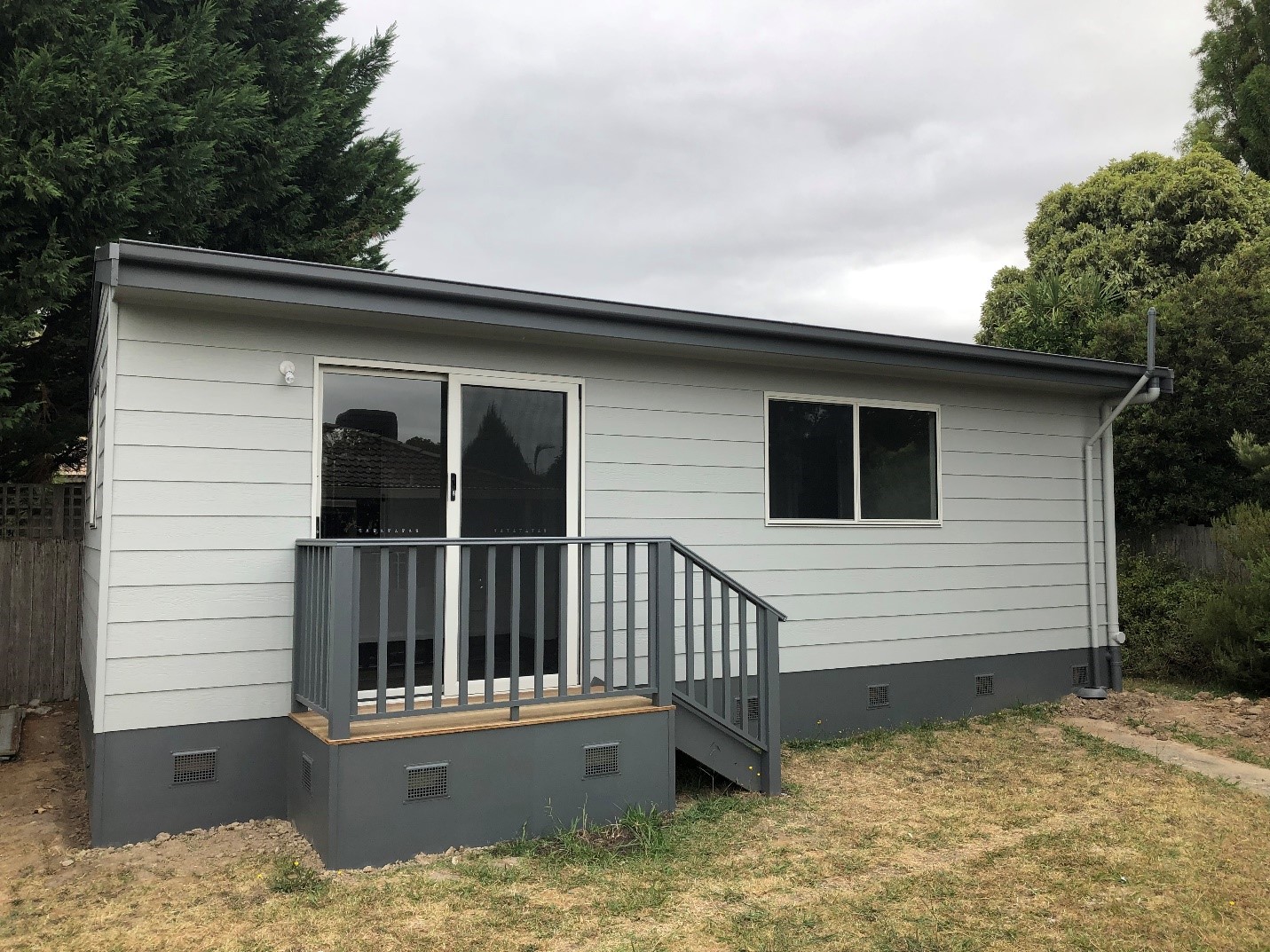 At Premier Homes, we cater to a wide range of needs, budgets and lifestyles. Our range of Granny Flats covers everything from large, 3 bedroom designs like the Woodville, right the way through to the cosy 1 bedroom Drydene.
As one of the smallest granny flats we have on offer, the Drydene is the perfect choice for those who do not require all the space a traditional home or granny flat provides. A home this size has the added benefits of being cost effective, easy to maintain and will have a much smaller carbon footprint.
Whether it is a personal preference to live in a smaller home, or an issue of the space available to build on, you can rest assured that what the Drydene lacks in floor space it makes up for in clever design.
The kitchen is a wonderful example of intelligent design. Running along the wall in the living/dining area, it takes up only a small portion of the room. It benefits from not being positioned in the corner so as not to feel cramped or enclosed. It blends seamlessly with the rest of the room, easily transitioning from vinyl to carpet. The space contains all of the necessary kitchen appliances and with plentiful storage and bench space, this kitchen is highly practical.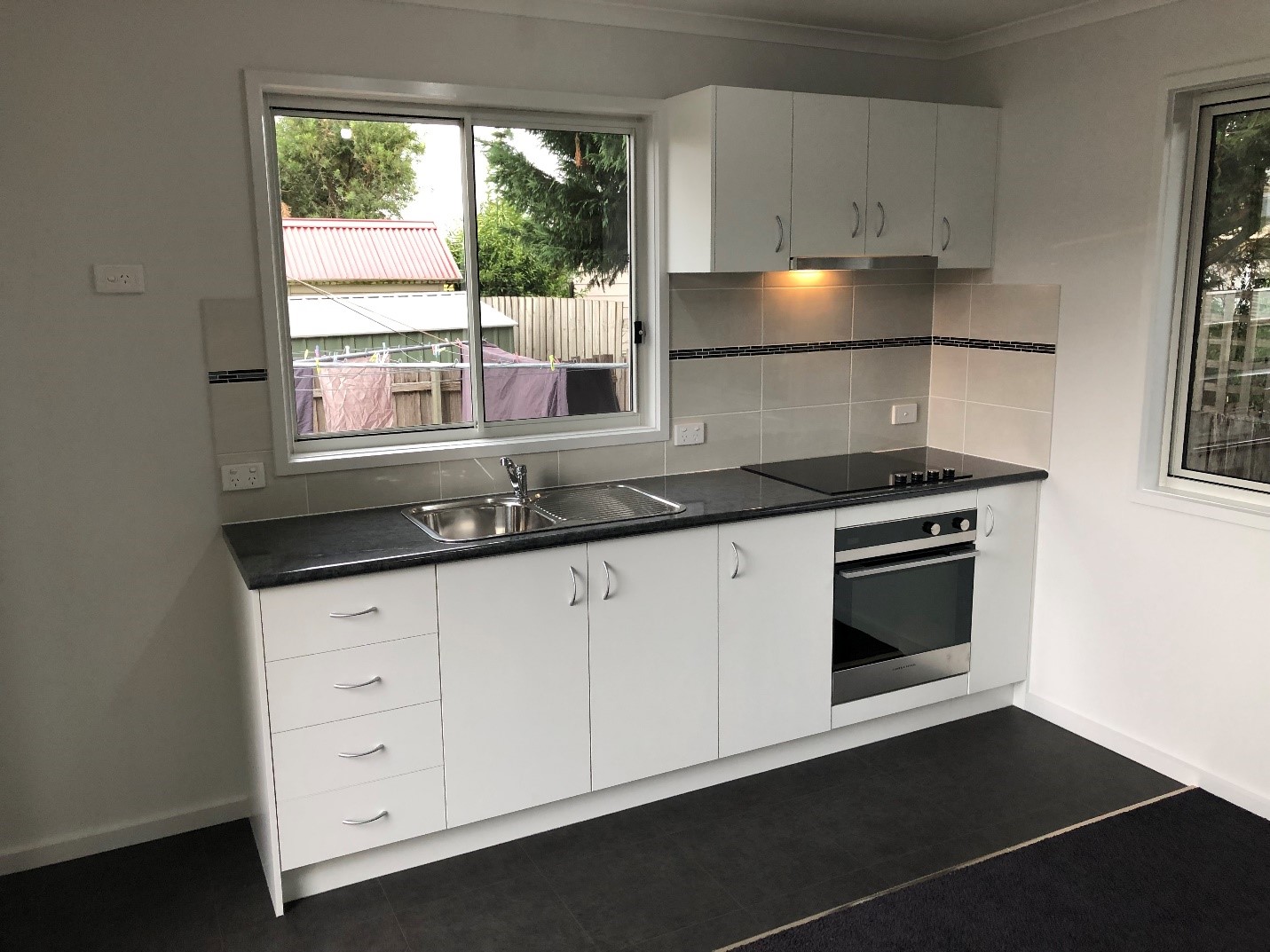 With dark, plush carpet and plenty of natural light, the living room is quaint and cosy, with room enough for the usual living room furniture and ample wall space to hang pictures and photographs.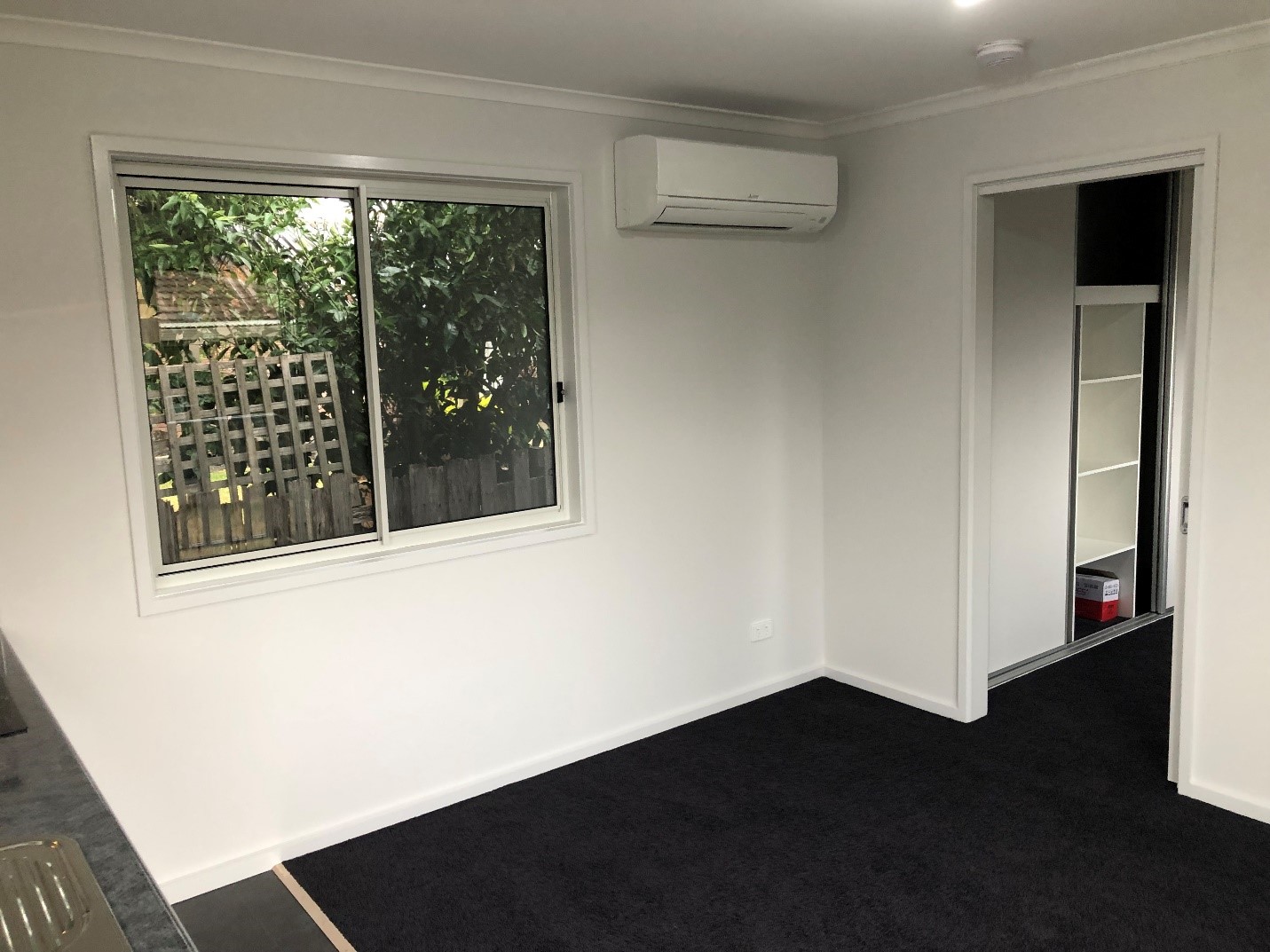 The bedroom is separated from the living space by a sliding door for added privacy. Its generously sized proportions allow for a double bed to fit comfortably and the built in robe provides plenty of storage space. The lovely dark plush carpet carries through from the living room, adding that extra level of cosy comfort to this private space.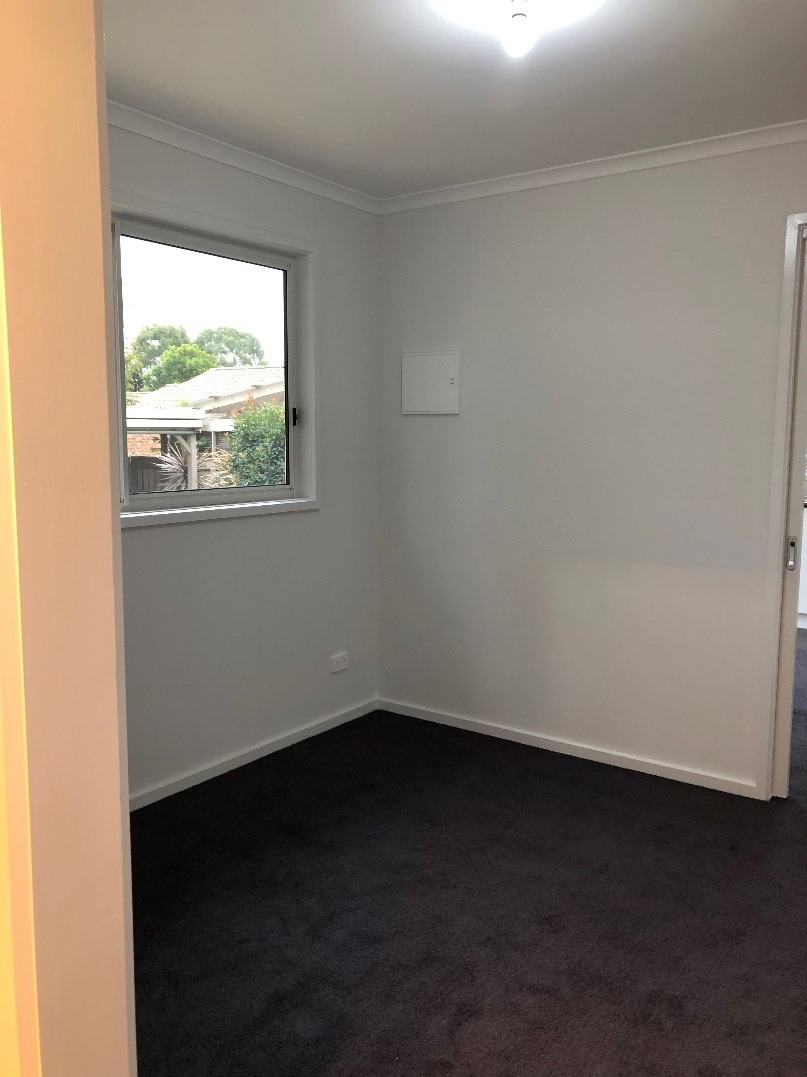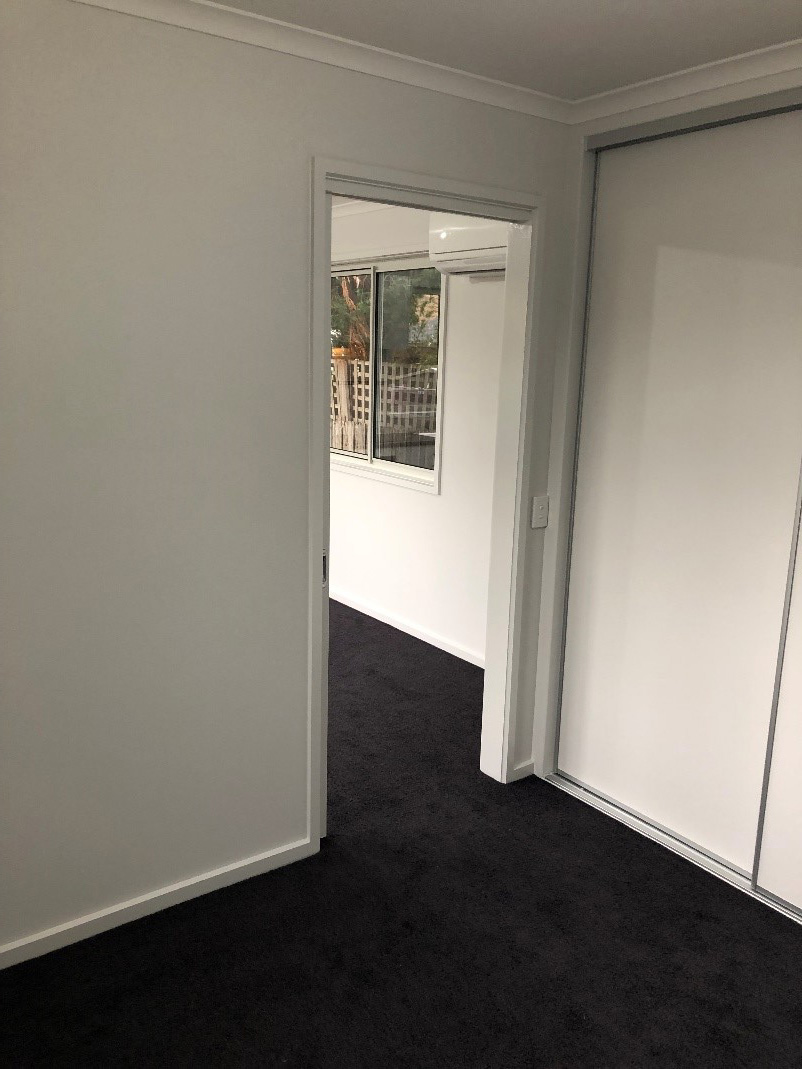 Continuing on from the bedroom is the fully furnished bathroom, complete with a 1500mm x 900mm molded fiberglass shower, vanity unit with wall mirror and a dual flush toilet. There is a clever little corner designated for the washing machine with enough room to make doing the laundry a breeze.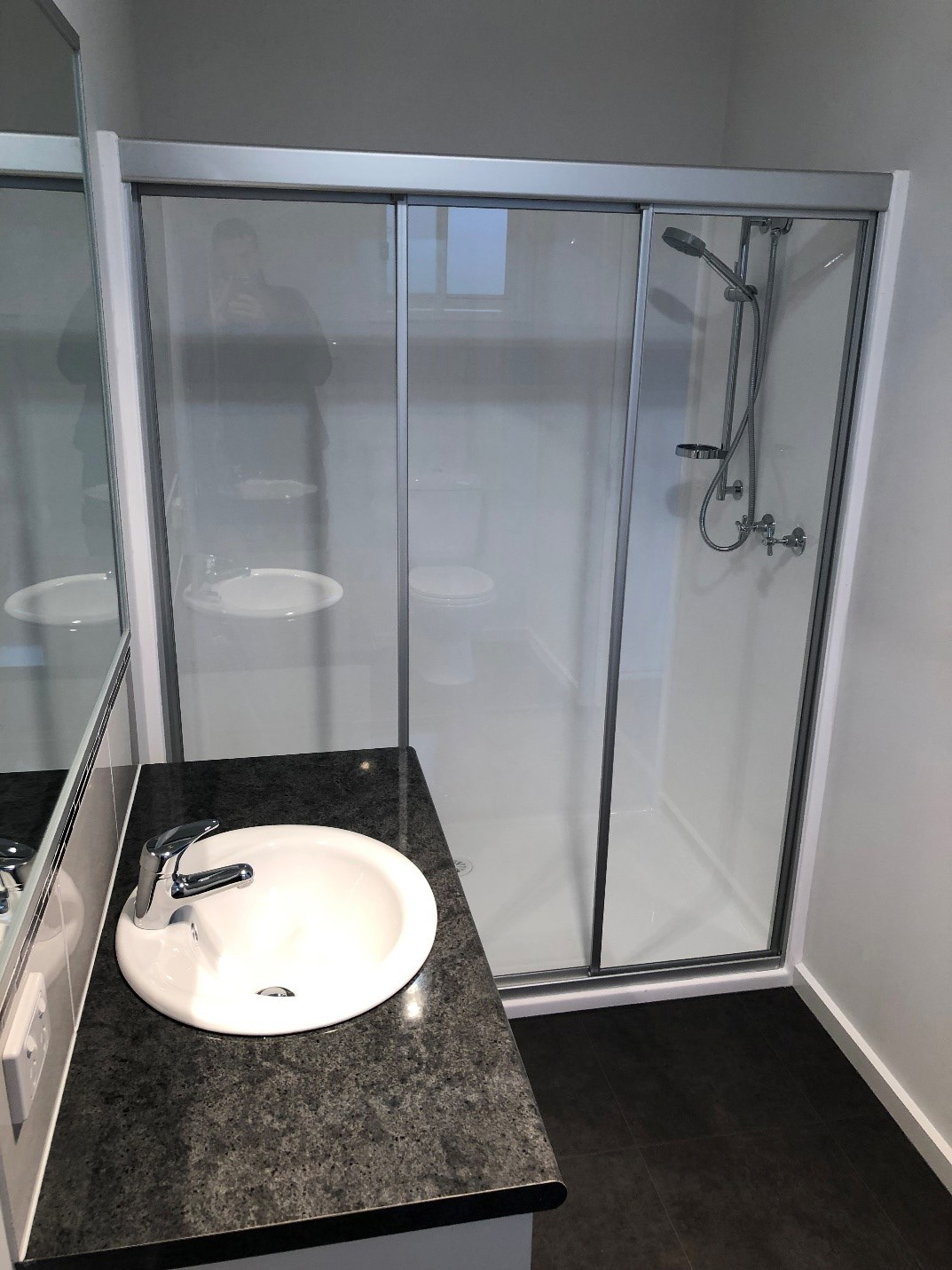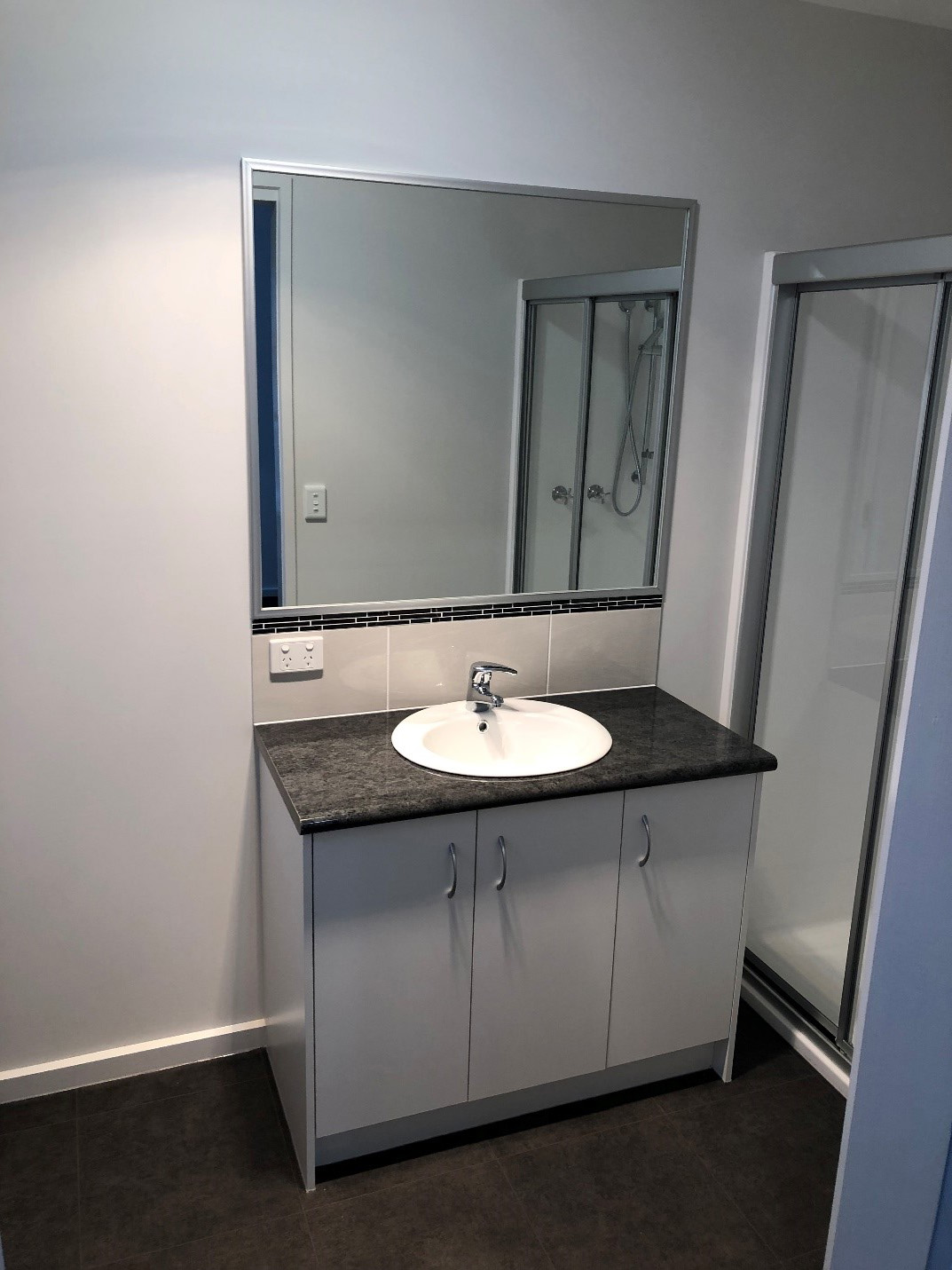 When designing a small home or granny flat, special consideration must be taken to ensure all facets of the build come together to form a cohesive, functional space. There is no point in creating a home so small that it becomes un-usable, or cumbersome to navigate.
Whether it be a limit on the space available to build on, budget constraints or a conscious decision to downsize and live more simply, without the burden of superfluous physical possessions; small should never mean insufficient when it comes to where you live. This is why it is important to us to design our small granny flats with the same level functionality and detail that we incorporate into our larger designs.