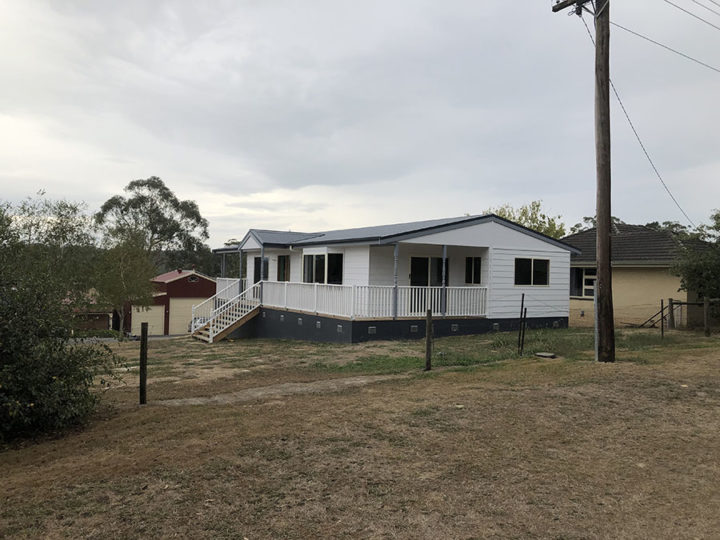 First Impressions that Count
26 Apr, 2019
They say you should never judge a book by its cover- and for good reason. But, when it comes to houses, first impressions mean an awful lot and appearance is everything, so judge by the cover we do. Facades and exteriors are an important aspect of house design, and can set the tone for the rest of the home. It is important to not only select a style for the exterior that will reflect the style within, but also one that is suitable for the surroundings.
A well-considered design for the exterior of you house can go a long way in improving the overall value of your home. Whether you are building a new house, or renovating an existing one, there are several important factors to consider, such as colour, style, materials used and feature focal points.
This latest build from Premier Homes showcases a timeless example of an Australian farmhouse style house. With a classically simple colour scheme and elegant design details, this granny flat fits right in to its' country surrounds in the township of Woori Yallock.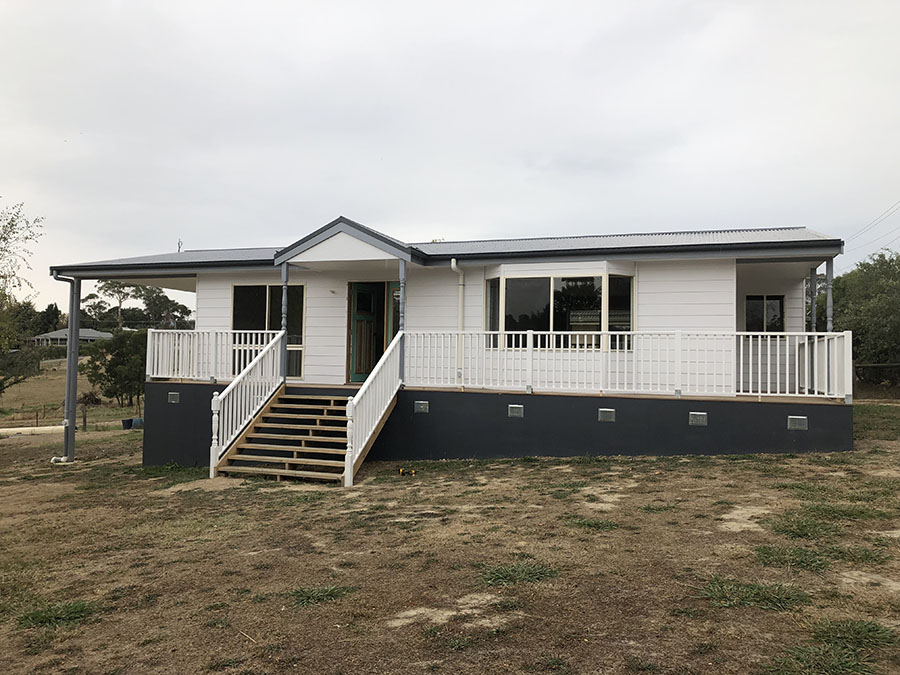 With a sweeping staircase up to the front entrance, the façade of this home includes a gabled porch and feature front door with leadlight details in both the door and side-light; a wrap-around decking and stucco detail on the fascia.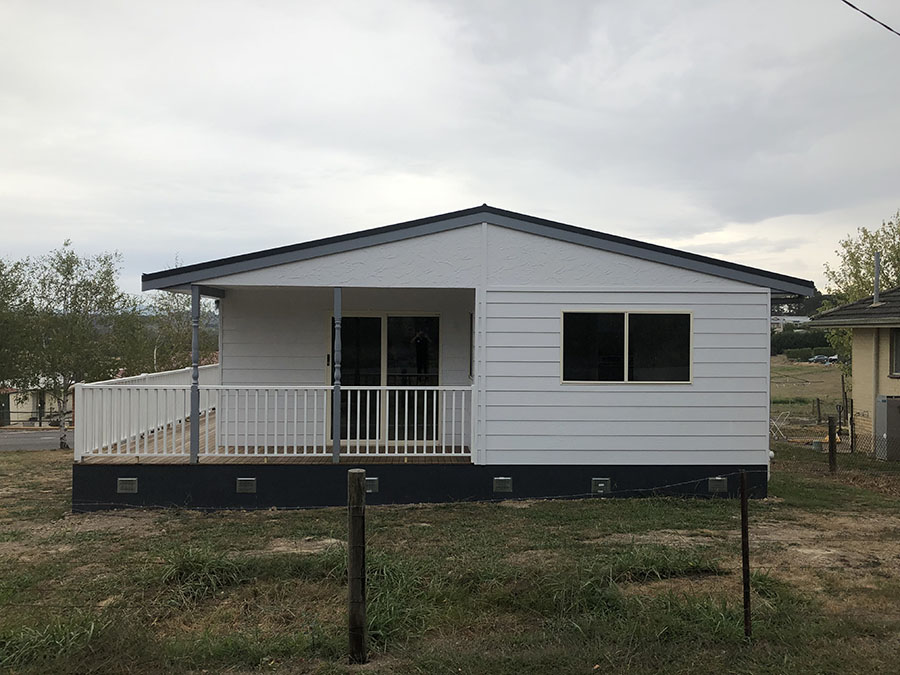 Decorative turned posts add another element of aesthetic appeal to the staircase and decking balustrades. The paint work is well-considered and simple, lending itself to that classic farmhouse style in a subtly modern blue-grey.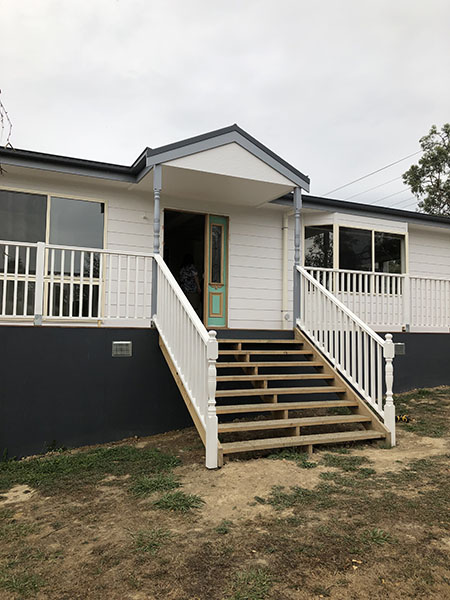 When you build with Premier Homes, you get the choice of a range of extras and upgrades to add on to your home or granny flat. Our Woori Yallock client had more than enough room to accommodate a fixed carport, with a gabled roof and stucco fascia to match the exterior of the home. This simple addition affords the home an added level of practical and aesthetic appeal.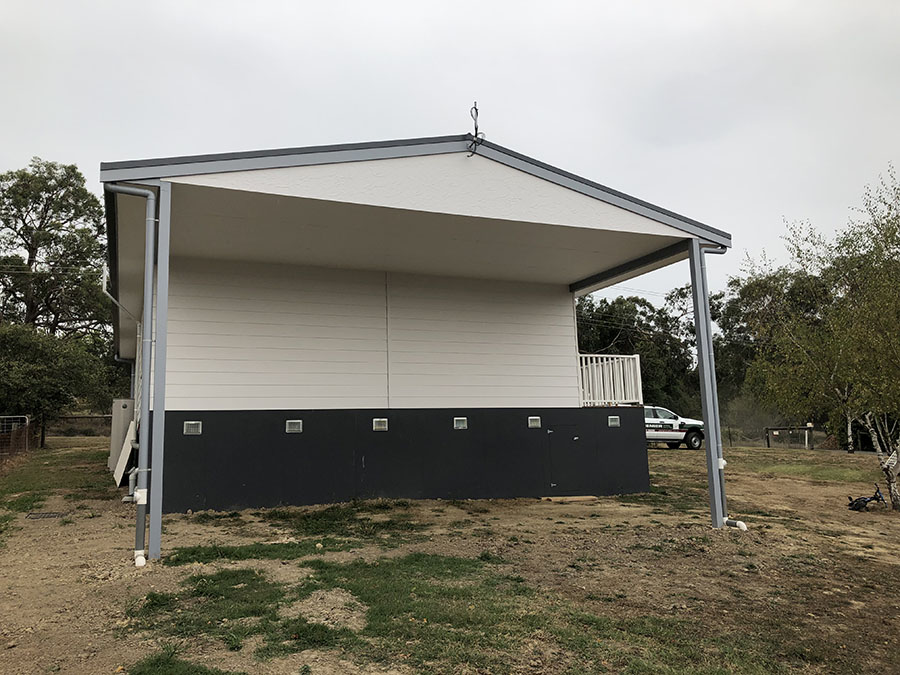 With so many designs, styles and features to choose from, it is important to thoroughly investigate what will and will not work for the exterior of your home. When you build with us, you will have the advantage of our experienced design team to assist in finding the right design for you.
As the first part of a building you see, the exterior of your house should be appealing and functional. It is the first frontier in how your home will be perceived and will set the tone for the rest of the houses' appeal. The term "first impressions are everything" really holds true when it comes to how you present the exterior of your home. With Premier Homes as your builder, we will make sure that the exterior of your new home or granny flat ticks all the boxes for design, style, functionality and a personality that will suit you and your lifestyle. Contact us today to find out more about how we can help get you into your dream home.