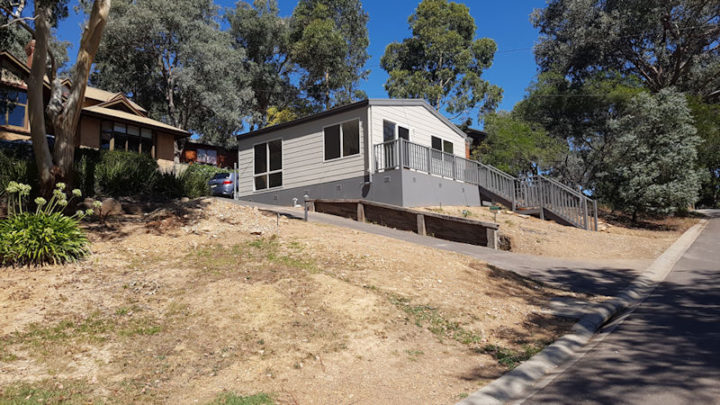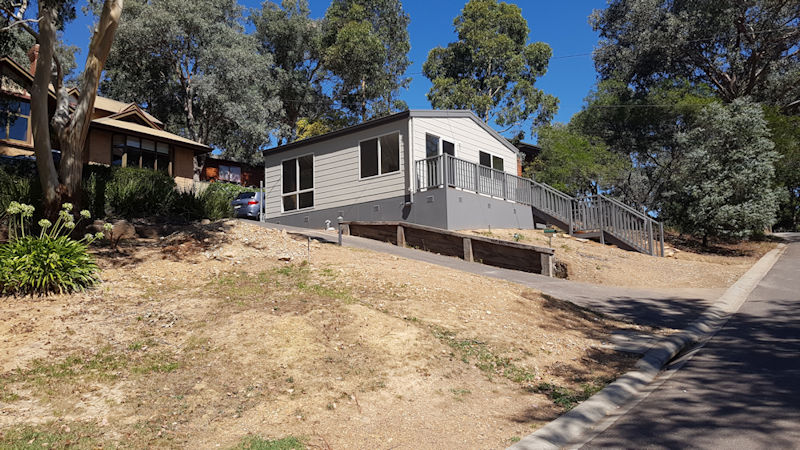 Eltham Transportable Granny Flat
15 Jul, 2018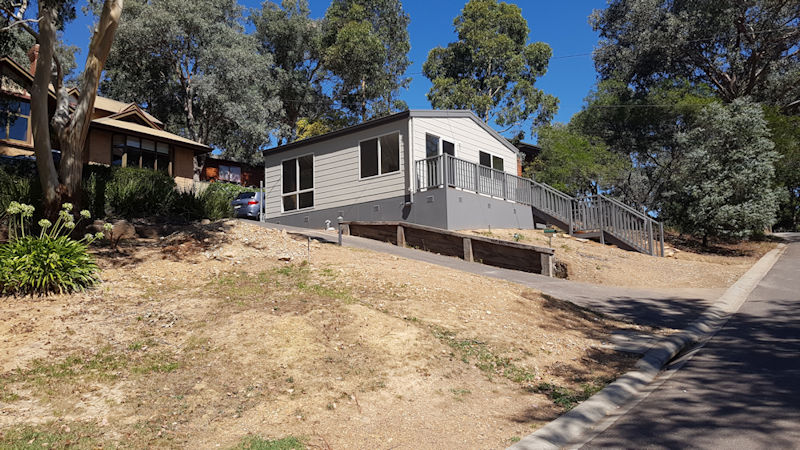 Granny Flats are becoming increasingly popular as a simple option when homeowners are looking to maximise the space on their properties, without significant renovations to the primary structure. This Eltham transportable granny flat comes with many benefits and a myriad of different styles and sizes.
The Eltham transportable granny flat was built off site and delivered to the property. Compact houses like transportable units offer studio style living spaces that can be converted for many different uses. A Detached Extension can become a home office or workspace where you can work from home, a hobby room to help keep the main house free of any extra clutter or materials, additional accommodation for close family and friends, an art studio, a music space or just a spare room – the options are virtually limitless.
This Eltham transportable granny flat built as a Dependent Persons Unit contains a space for a bedroom, bathroom, a living area, kitchen and a laundry, along with optional extras like an ensuite. Due to their compact and efficient size, the construction of transportable granny flats can be faster than a regular home. They are constructed from quality materials using existing or custom designs, allowing people to create the unit specifically to suit their own style and needs.
The transportable structure can be moved again if the need arises and their compact size makes them easy to maintain. They are also very durable and are constructed using the highest quality materials enabling them to achieve a 6 star energy rating.
Granny flats or Detached Extensions are a simple option when homeowners want to create extra space on their property and maximise the value without significant renovations to the principal dwelling.
For more information about our range of quality granny flats and transportable units, contact Premier Homes and Granny Flats, or like our Facebook page to stay up to date with granny flat news.