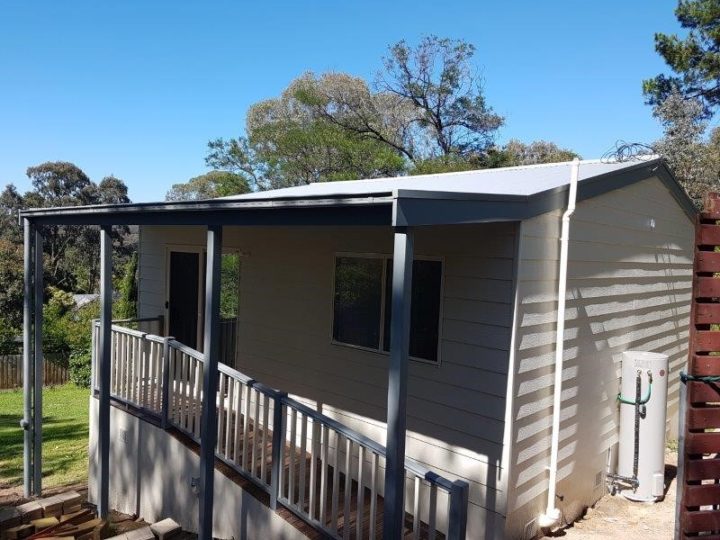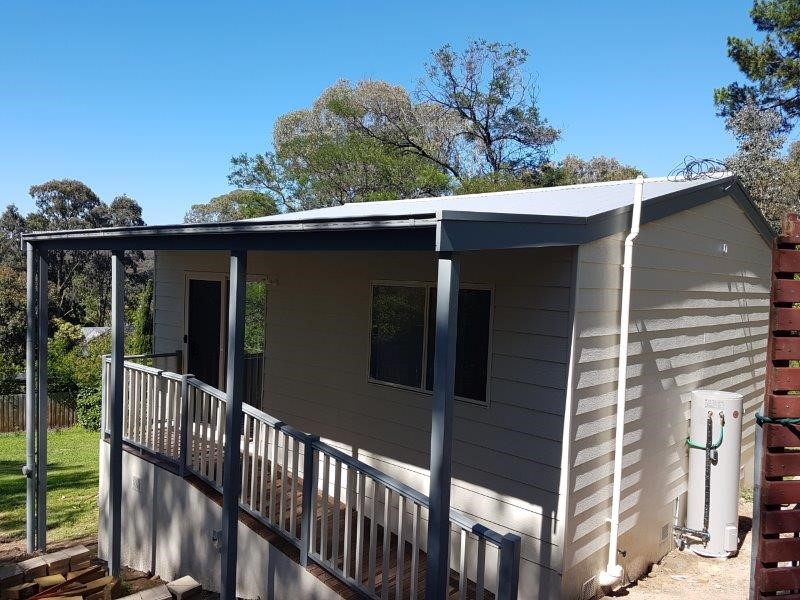 Eltham Granny Flat
14 May, 2018
Eltham Granny Flat – Home Among the Gum Trees!
For these Eltham granny flat owners, the cottage charm of this new home is just right for their grassy green surroundings.
When you have a large property to play with, you can take your pick of a number of amazing locations.  This Eltham granny flat has been perfectly positioned to take advantage of the sun, the green surrounds and the stunning view.
With expansive, rolling grass hills, you can see for miles from this Eltham granny flat.  And with the trees acting as a buffer between the main dwelling and the granny flat, there is also plenty of privacy for everyone.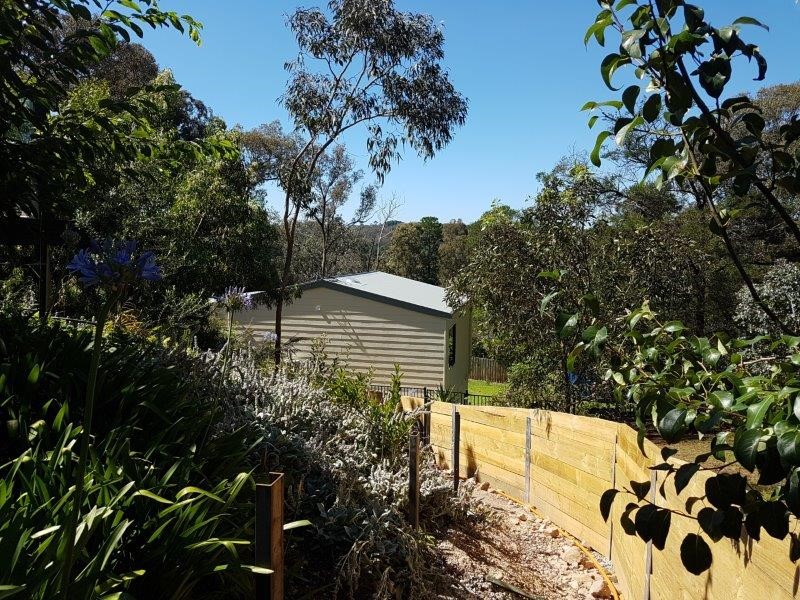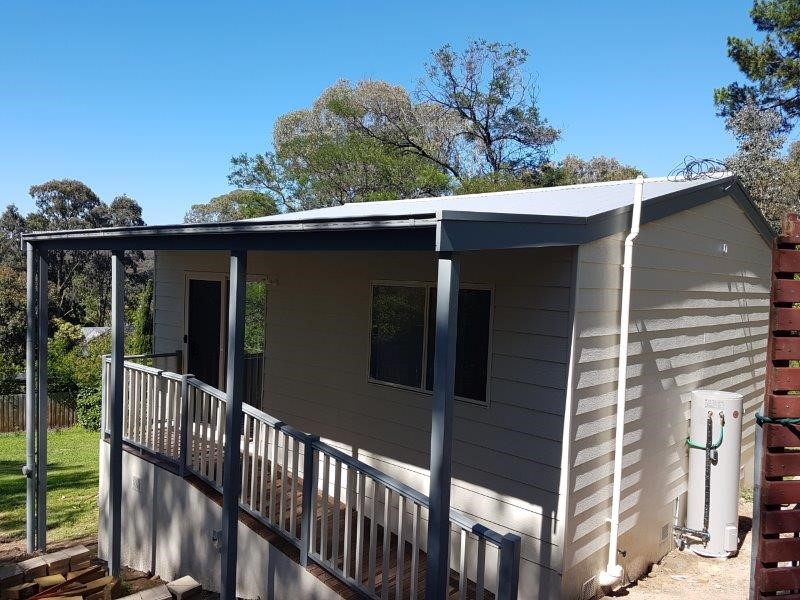 The exterior itself is a blend of soft tones and blue-grey contrast.  You can see on the shaded side that the entrance and bedroom window have trees for privacy and cooling, while the living area has windows that face the open land, allowing for ample natural light.
Outside the verandah, the owners have built a large edible garden, full of veggies and herbs, making this Eltham granny flat a smart, environmentally-friendly home with loads of sustainable benefits.
This property has such a steep slope that it was important for the owners to choose an experienced granny flat builder.  Instead of cutting into the site, we built with the slope, and gave the home an elevated profile.  In doing this, the owners have ensured a wonderful vantage point.  The views across the property are inviting and peaceful.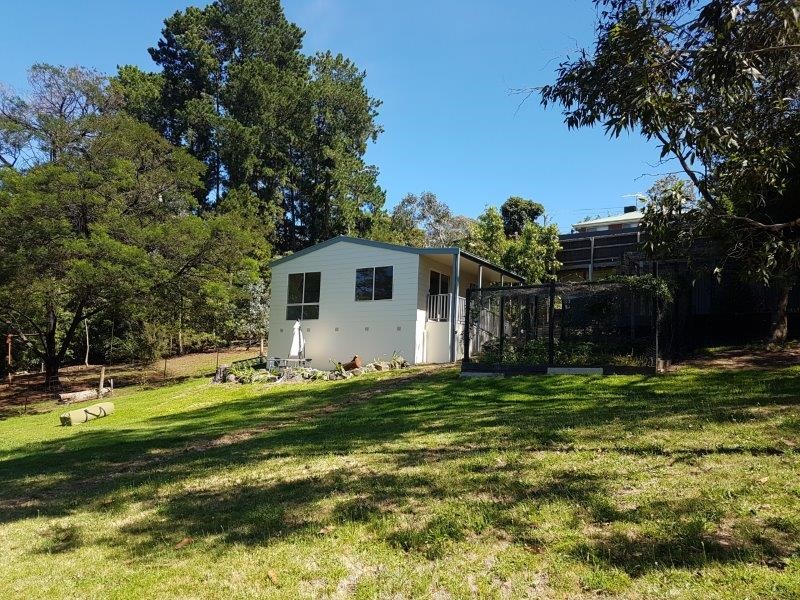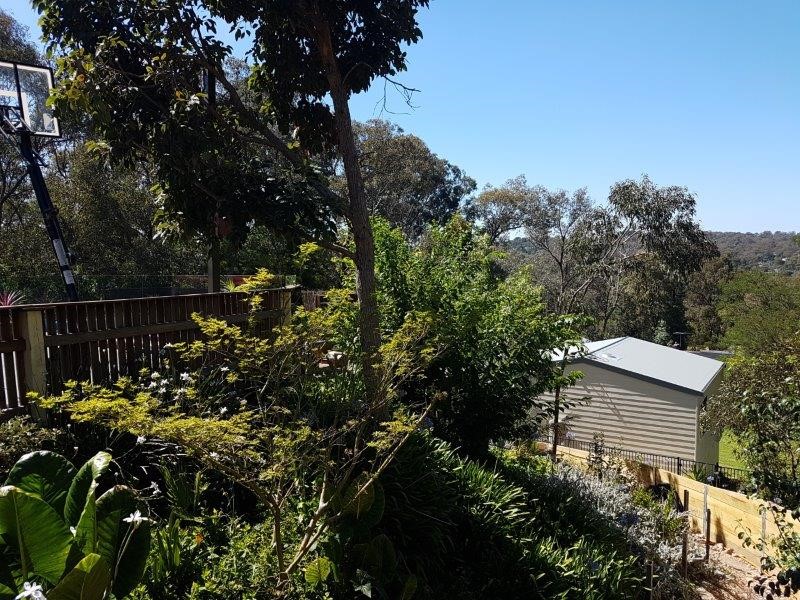 The team at Premier Homes and Granny Flats prides itself on finding granny flat solutions for people all over Victoria, whatever the landscape of their property or their personal preferences.
If you are after some more granny flat inspiration, be sure to pay us a visit at our Display Village in Bayswater North, and follow us on Facebook and Instagram.