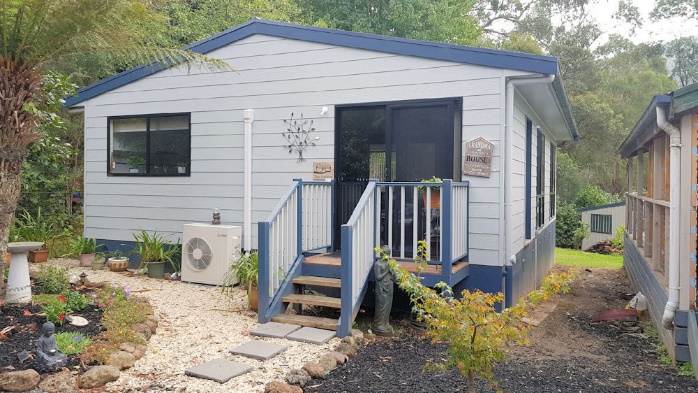 East Warburton Granny Flat
10 Jun, 2018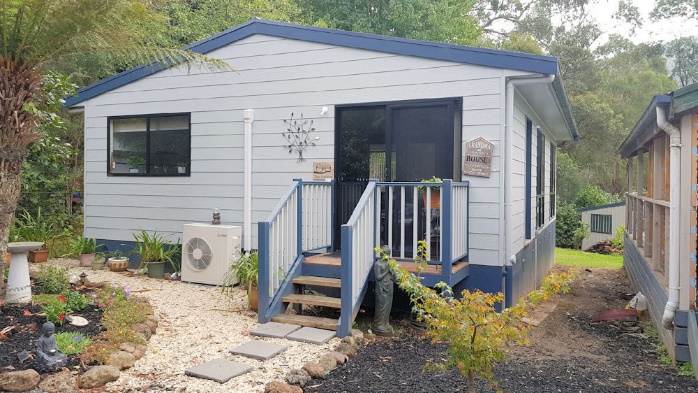 East Warburton Granny Flat – Living Amongst the Trees
This East Warburton granny flat epitomizes all the reasons why it is so wonderful to live amongst such a unique natural environment!
Small town living in Victoria is widely coveted. Your neighbours can become your best friends, you can contribute to the community in tangible ways and you can get to know all the little shortcuts and hidden gems within your town. This East Warburton granny flat is the perfect example.
It's hard to imagine anything more perfect than coming back from a hike in East Warburton's beautiful Redwood Forest to this distinctive flat. This East Warburton granny flat slots perfectly into its garden surroundings. Encompassed entirely by lush greenery and trees, this oasis allows its residents to stay in touch with and admire nature.
This granny flat is also accessible from the carport, making it a brilliant social space. The steps into the flat have balustrades, offering those who struggle with stairs safety and support on both sides. Visitors can come and go without any hassle!
Light in colour with gorgeous blue accents around the roof and porch steps, this East Warburton granny flat assimilates into the neighbourhood style with incredible ease, yet maintains its own sense of character. It features multiple windows and glass sliding doors, which allow the occupants to appreciate the handsome garden and bask in the ample natural light.
This high caliber East Warburton granny flat proves that gone are the days of grey, dreary flats, shamefully hidden away at the back of properties. It is a proud, bright building assimilated into the property; truly belonging there.
If you're looking for quality service and a granny flat built to fit your needs, look no further than Premier Homes and Granny Flats.
Contact Premier Homes and Granny Flats, find us on Facebook or Instagram, or come see us at our Display Village in Bayswater North. We can help you find your small-town bliss today!