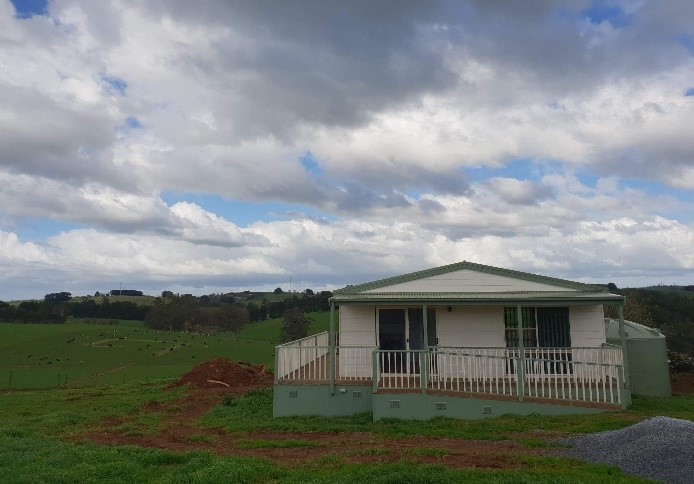 Drouin West Granny Flat
5 Sep, 2018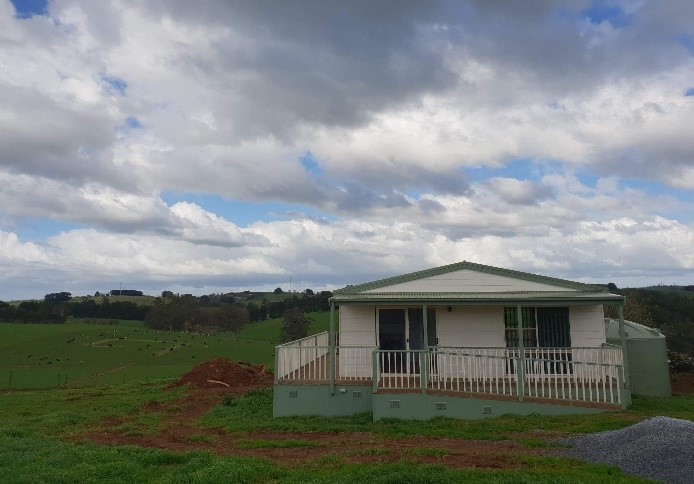 Thanks to Premier Homes and Granny Flats, the new resident of this cosy home now have their own private independent living. Ever wanted to give a family member their own space but wanted them close by? Premier have all the answers and capability of building on almost any space.
Let's have a look at the latest Drouin West Granny Flat completed by Premier.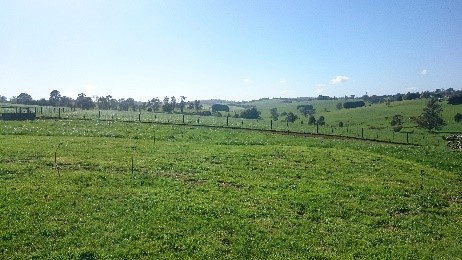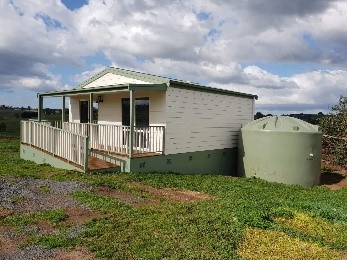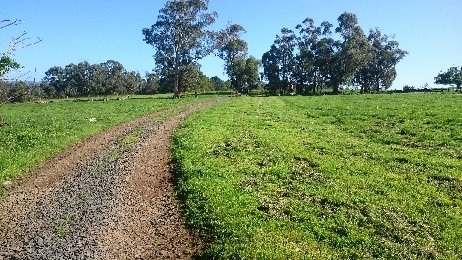 Set on a beautiful block this two-bedroom home is a breath of fresh air. Continuing with the traditional country style feel, this hard-wearing exterior fits in with its surroundings complete with a modern feel, timber ramp, making it easily accessible for wheelchairs, walking frames and those family members struggling with daily use of stairs. The large mist green water tank will assure water bills are kept to a minimum. All our granny flats have a six-star energy rating, insulated to keep you warm in the winter and cool in the summer.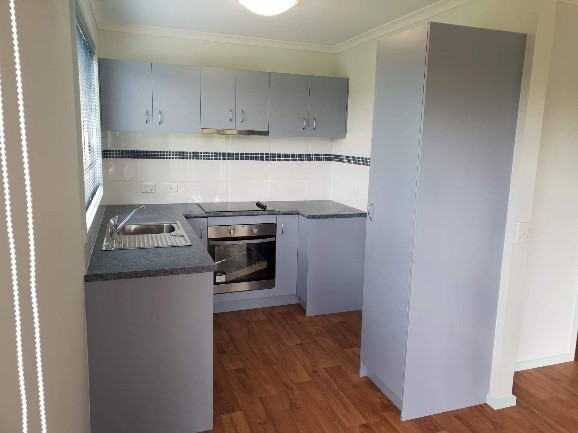 Inside this petite home the vinyl flooring Sherwood timber look gives a contemporary yet spacious feel. The Kitchen is up to date with chrome fittings, Blue Quartz Formica bench tops and Thistle cabinet doors. Other appliances include a built-in oven with a sleek cook top and rangehood.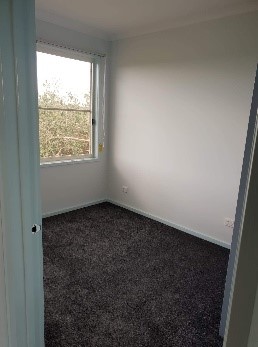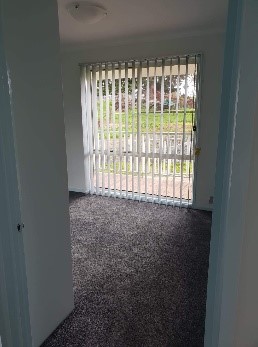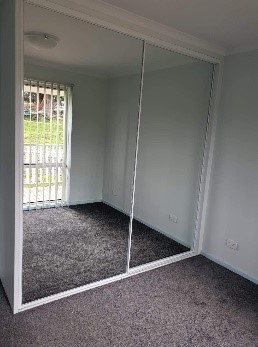 The two bedrooms consist of luxury Silverstone carpets and built in robes. Featured in the main bedroom of this granny flat is the mirrored sliding floor to ceiling wardrobe giving the room an even greater open feel.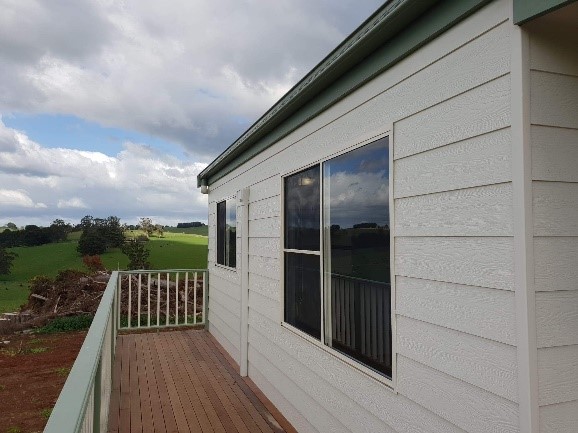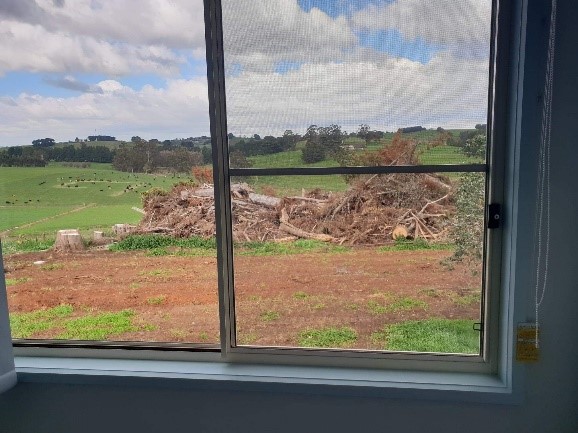 The beauty of building a Premier Home or Granny flat on your own desired block, is that you can choose your view. Imagine waking up to a cup of tea on this Drouin West decking on a gorgeous sunny morning.
For more information on this Drouin West Granny Flat or any other of the amazing projects we can help you with, follow us on Instagram and Facebook or come and walk through our display village and have a chat to our friendly staff. Located at 110 Canterbury Road, Bayswater North.