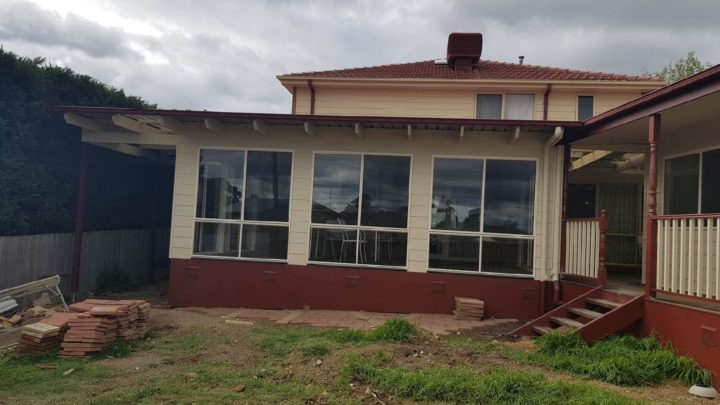 Donvale Granny Flat – Small Home, Big Style!
14 Jun, 2018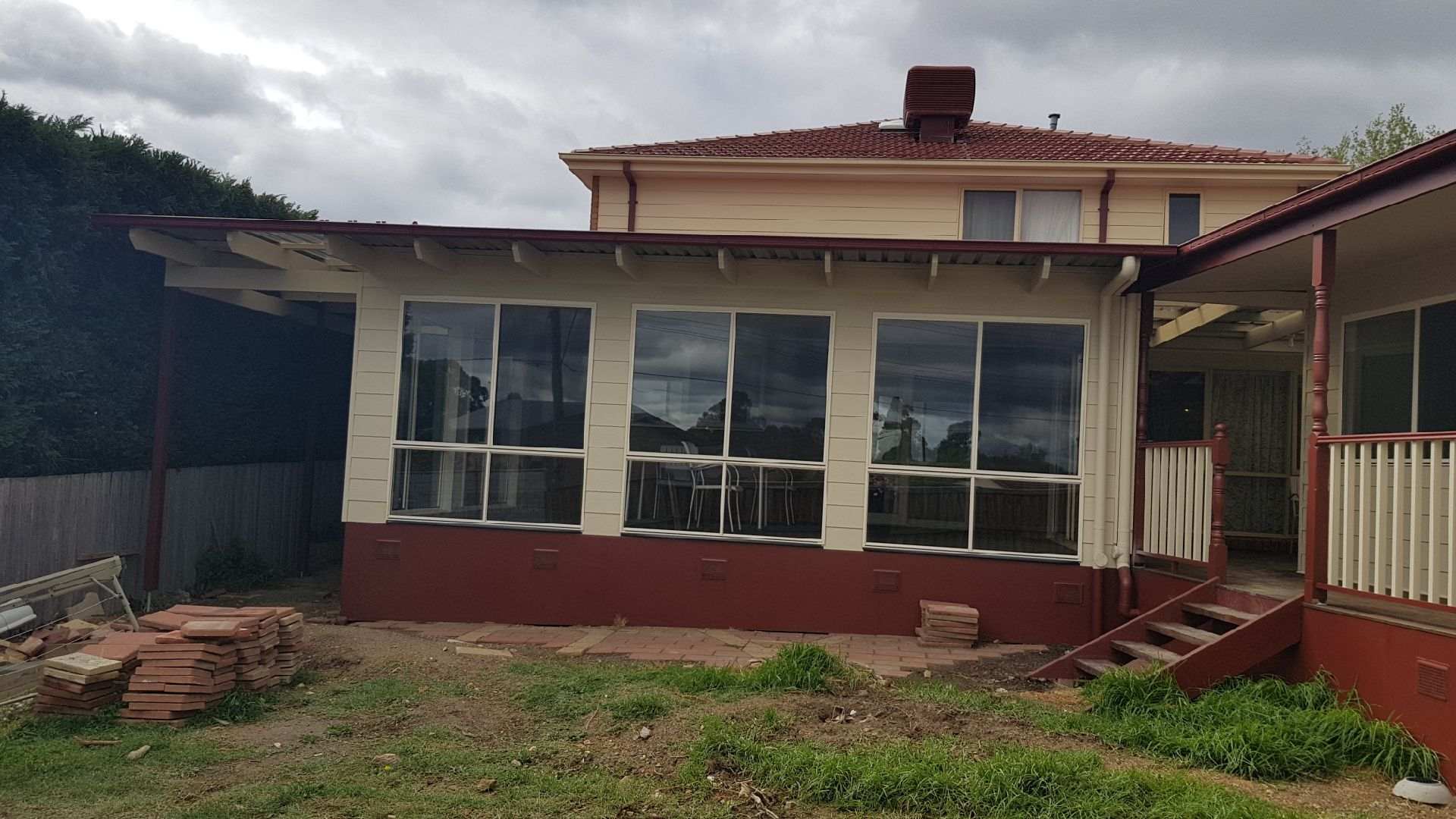 This Donvale granny flat shows that you don't need to compromise on style when you build small.
Like many homes, the kitchen style sets the tone in the Donvale granny flat.  It also proves that a neutral colour palette certainly doesn't have to be plain.  While the owners chose a simple white kitchen, they made sure that their choice of bench top had character – it is the stand out element in this space.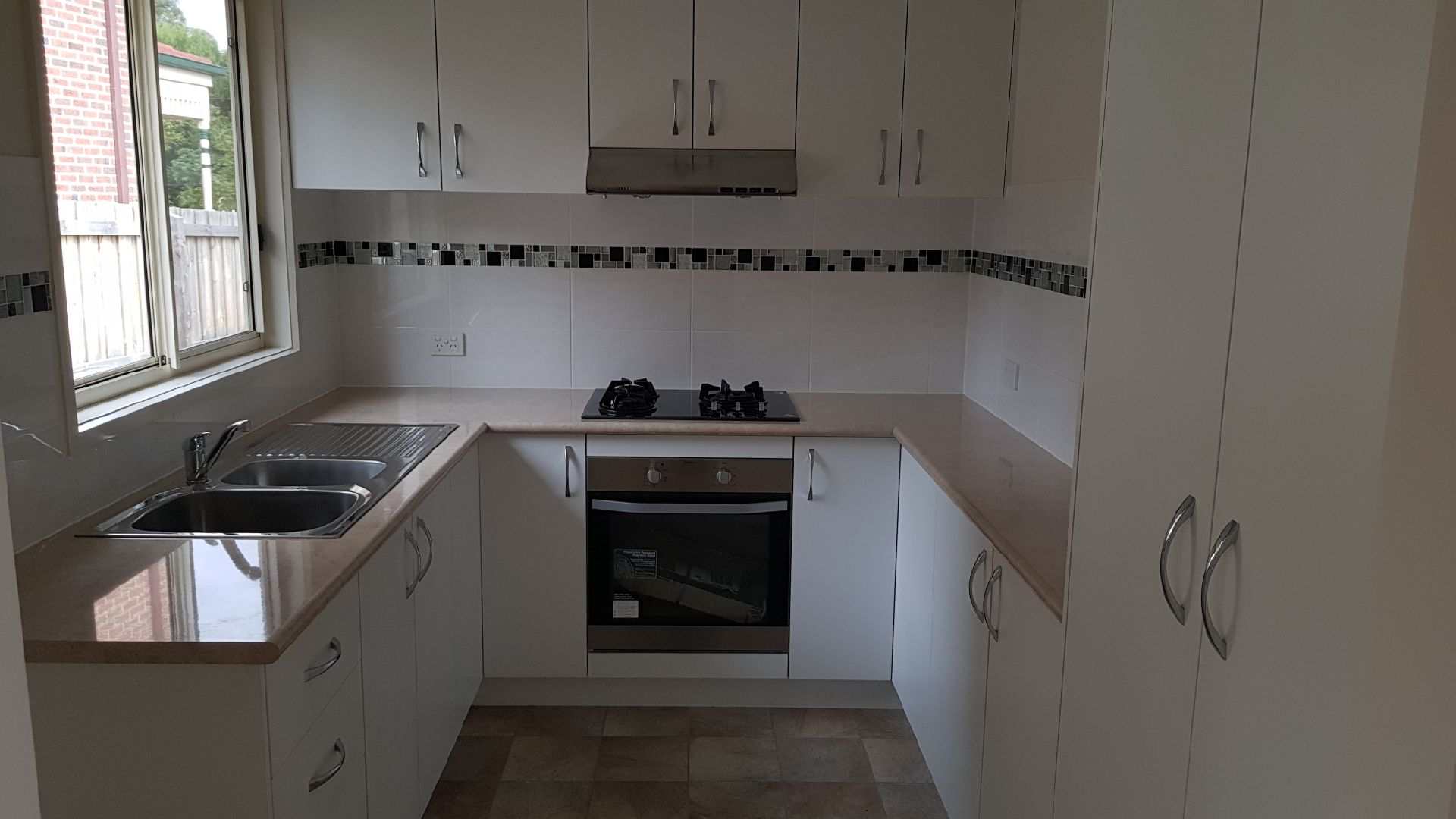 The hint of Hollywood glam in the stunning feature tiles play off perfectly against the glossy white backsplash tiles.  With stainless steel appliances, large pantry, a generous double sink and ample power points in all the right places. The kitchen in this Donvale granny flat is not lacking in style or functionality.
It all comes together and ties in with the flooring selection, and the natural light pouring in through the large window certainly brightens up the space and makes it feel even bigger than it already is.
Second only to the kitchen in importance when it comes to style is the bathroom.  And with that style comes just as much practicality.  The bathroom in this Donvale granny flat has as much storage space as many bathrooms in standard homes.
The neutral colour palette has been continued into the bathroom, with white cabinets, a neutral benchtop, large mirror and a striking feature tile.
The shower is the hero in this bathroom, with so much room that you may never want to leave!  It has also been adapted to provide a safe space for the owner, with rails installed to the shower as well as next to the toilet.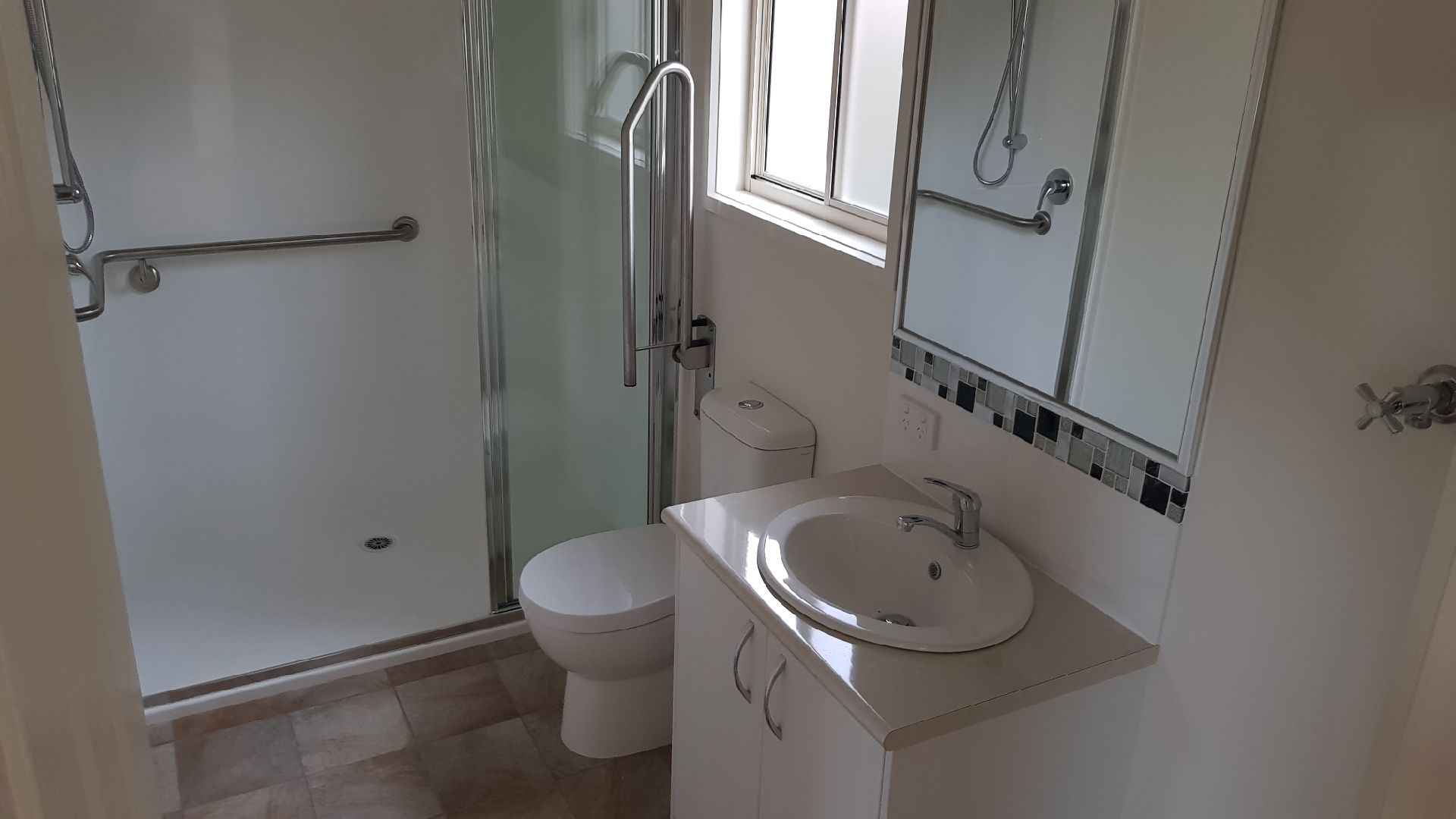 From the outside, the Donvale granny flat looks like it was made for the space – which it was!  That is the advantage of building a design that fits perfectly with the surroundings.  A bonus room has also been attached to the exterior of the unit, between the main dwelling and the granny flat, creating a seamless connection between the two homes.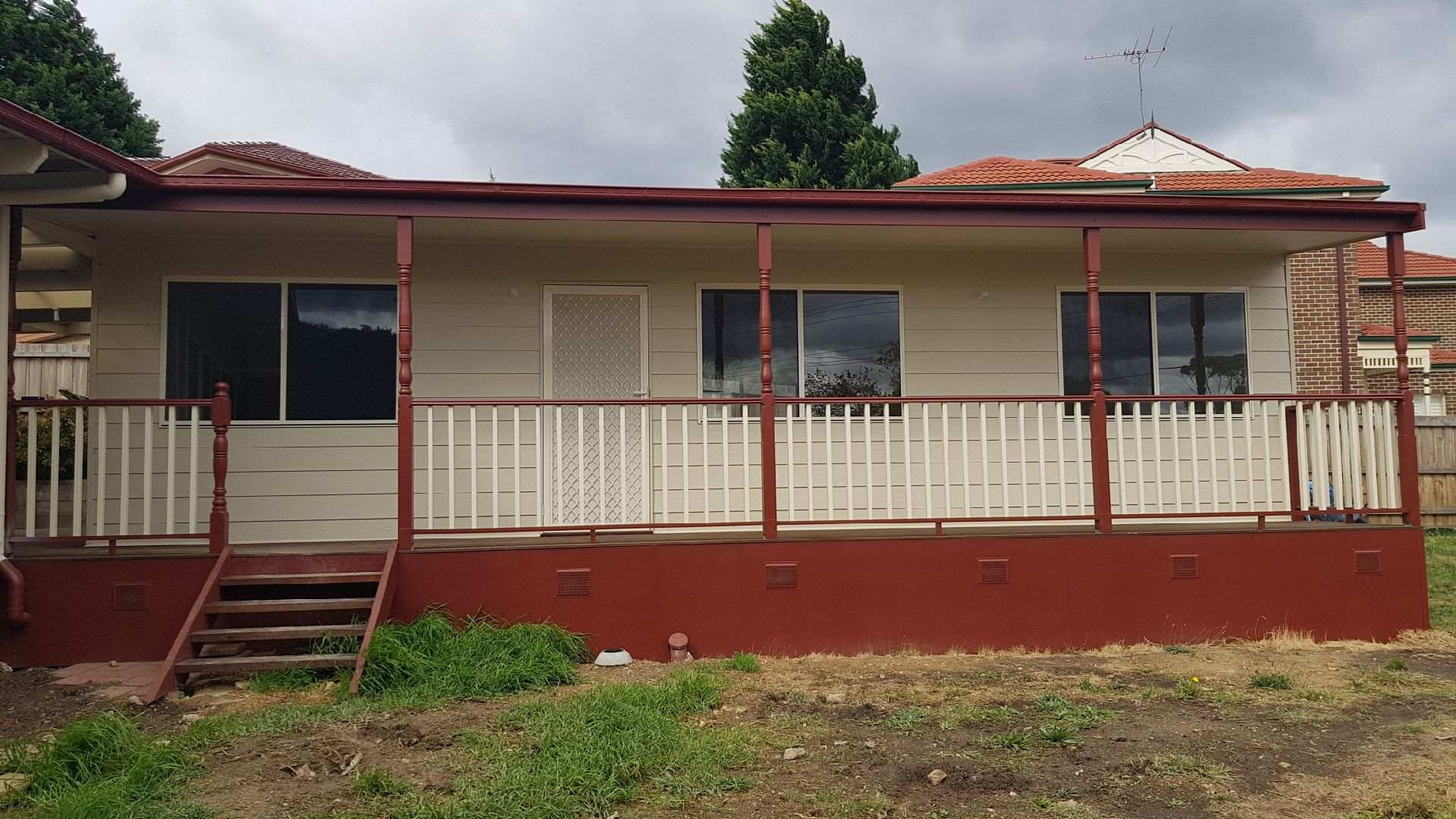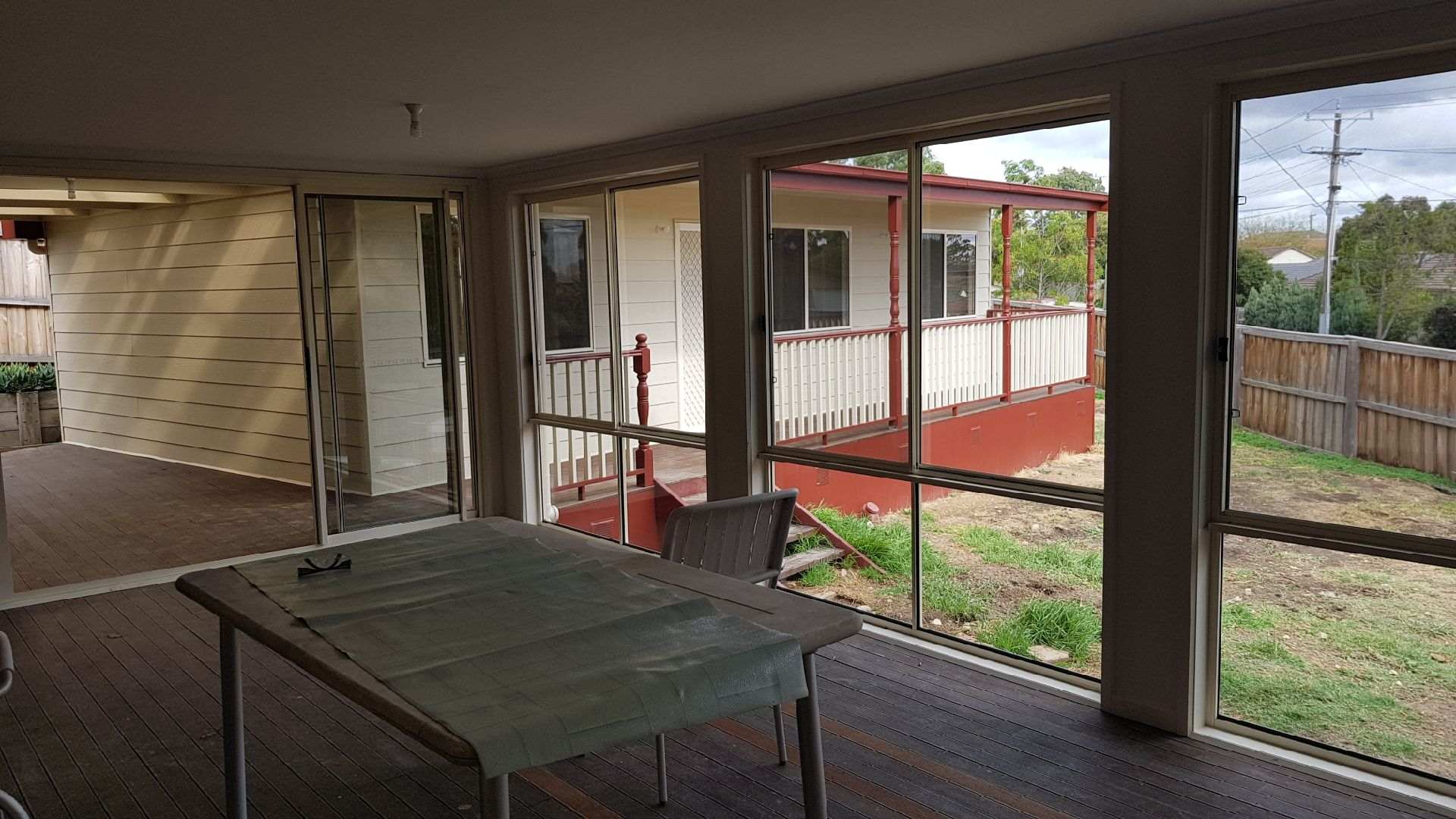 At Premier Homes and Granny Flats, we believe that granny flat living should not mean giving up the stylish features and sophisticated lifestyle that you've become accustomed to.
One look at our Display Village, and you'll realise that our granny flats really do offer big style in a small home – just like this Donvale granny flat.
Contact us to find out more, or pay us a visit at our Display Village to see our quality selections and clever designs first hand.