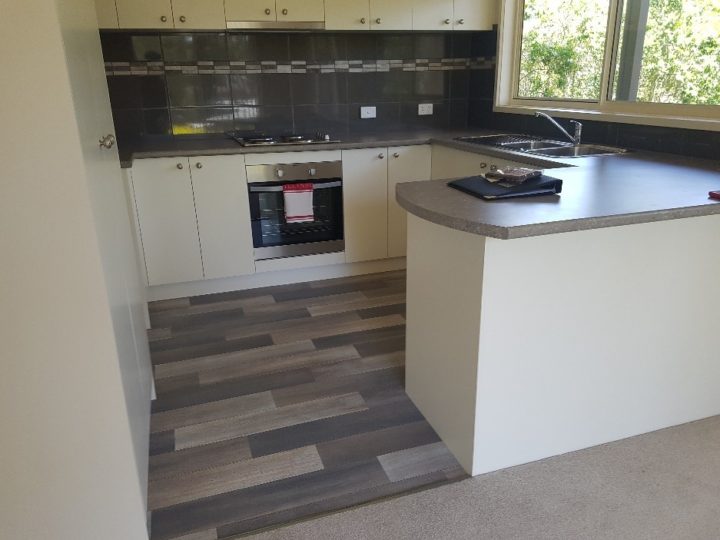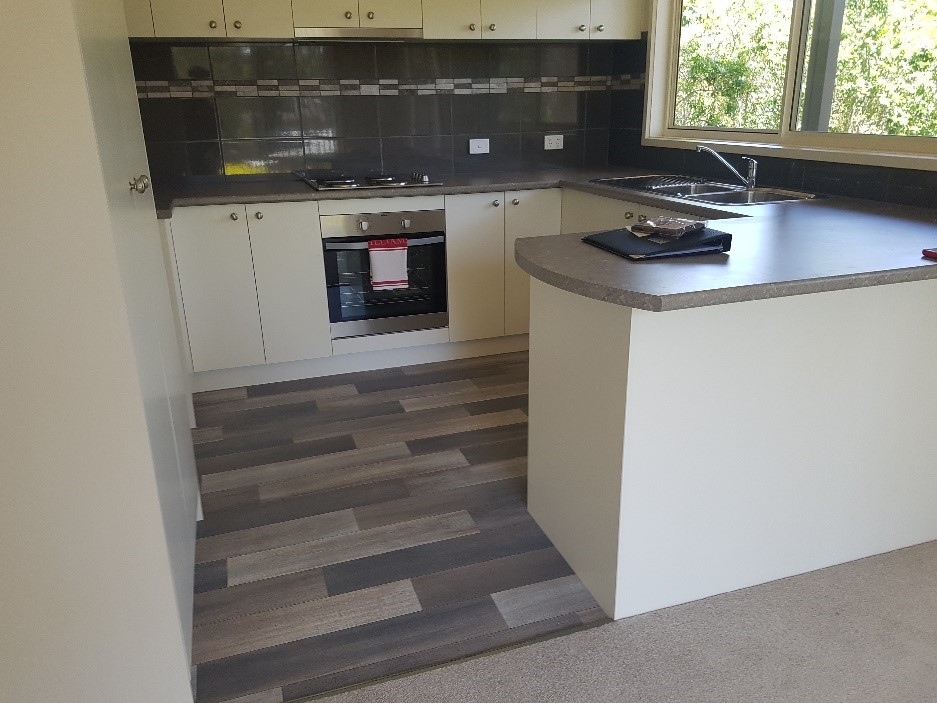 Donvale Granny Flat – Consistency in Contemporary Design!
22 May, 2017
In this modern market, there is one thing that is needed in a contemporary design – consistency! In this recent Donvale Granny Flat the constant, modern theme is clear from the front of the house to the back.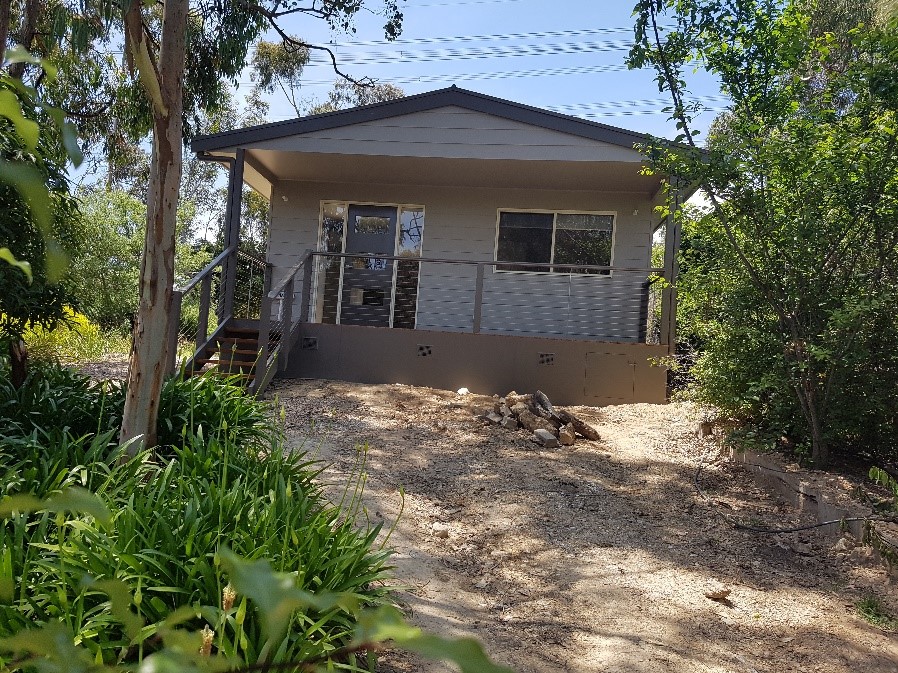 In a contemporary home, a cool and relaxing colour palette is a must. In this Donvale Granny Flat, we have a complementary trio of a light cool grey, warm medium grey and a warm dark grey. The exterior of this Donvale Granny Flat features the warm medium grey along its panels and uses the dark and light grey to border the windows and roof. This perfect mix creates an inviting exterior design for the modern Granny Flat.
More colour ideas for Granny Flat exteriors.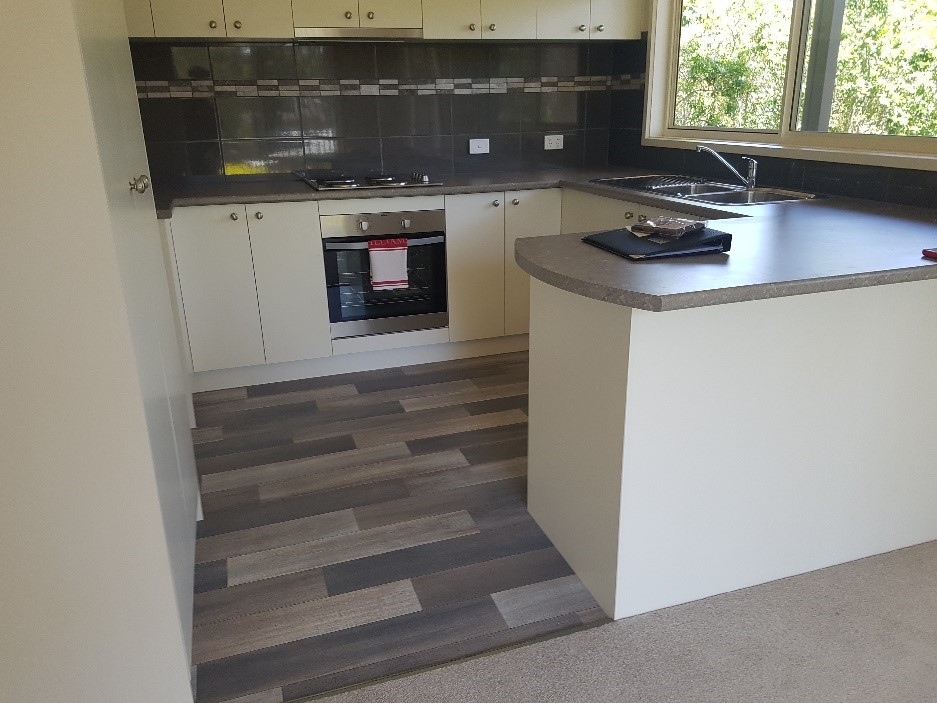 As you move through the granny flat, it's clear the palette from the exterior follows. The kitchen features stainless steel appliances, smooth benchtops, feature tiles and timber-style vinyl all in the complimentary trio of greys.
Along with the consistent colours, this kitchen also has a unifying feature – a maintainable environment. The sophisticated benchtop and feature tiles are easy to clean whilst keeping up with appearances. The timber-style Vinyl is also a great way to remain with the contemporary theme and to clean as opposed to traditional wood floors. These features are also highly recommended for any type of Granny Flat, simply for its practical and economic factors.
More Granny Flat kitchen ideas.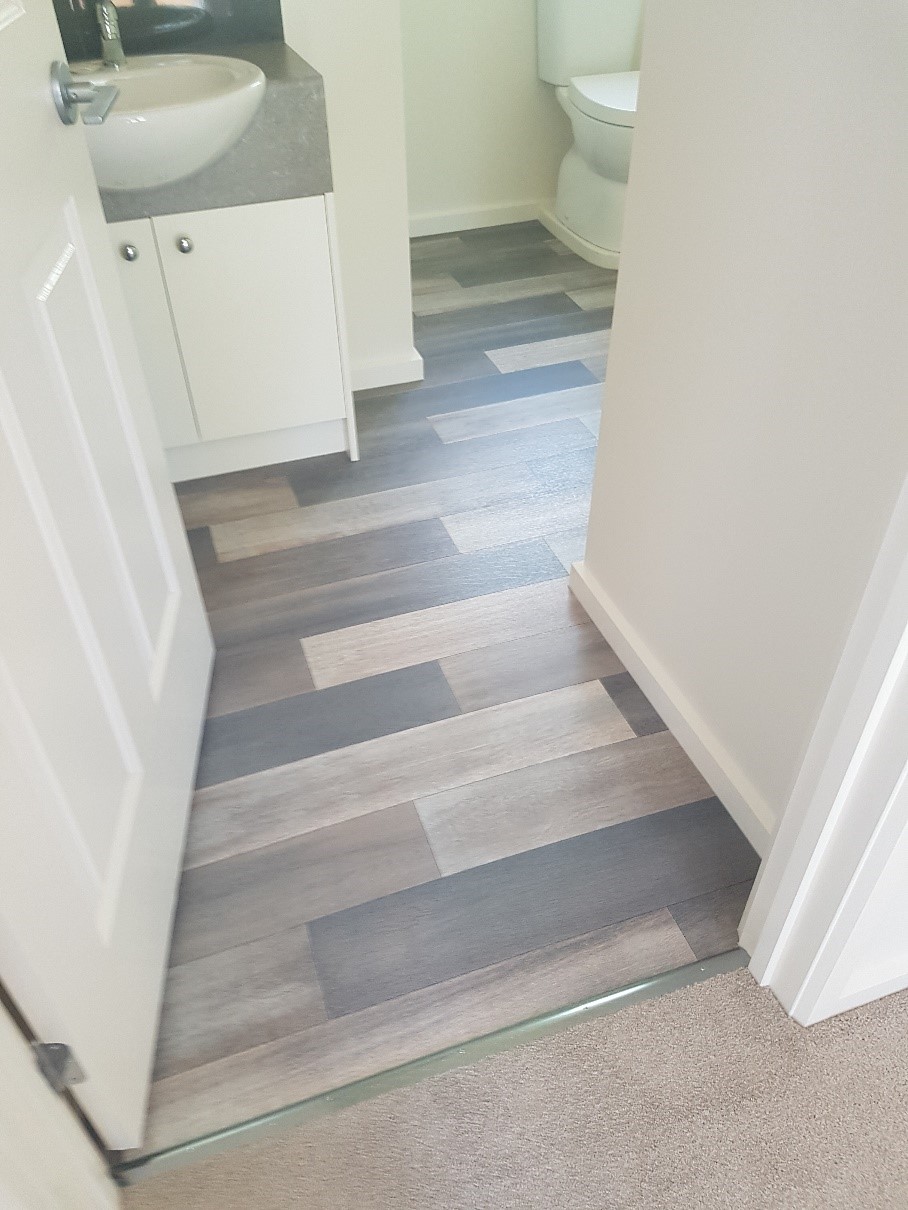 The same theme from the kitchen carries through into the bathroom, where the timber-style Vinyl lies. The cool light grey opens up the space and creates an open and fresh environment. Whilst the grey trio of colours in the vinyl compliments the space and the overall modern feel.
For a modern Granny Flat, it is important to have a constant design that is seen throughout the home. This Donvale Granny Flat is the perfect example of keeping a palette strong throughout the flat in a contemporary design whilst remaining maintainable. It is also important to be consistent; many factors should be applicable to multiple rooms. The timber-style vinyl works both in the kitchen and the bathroom for instance. This makes sure that style does not have to be sacrificed for practicality.
Premier Homes Vic has a team of design experts on hand, ready to help you with all design and colour selections. To find out how we can help you build a beautiful new granny flat, contact us today.