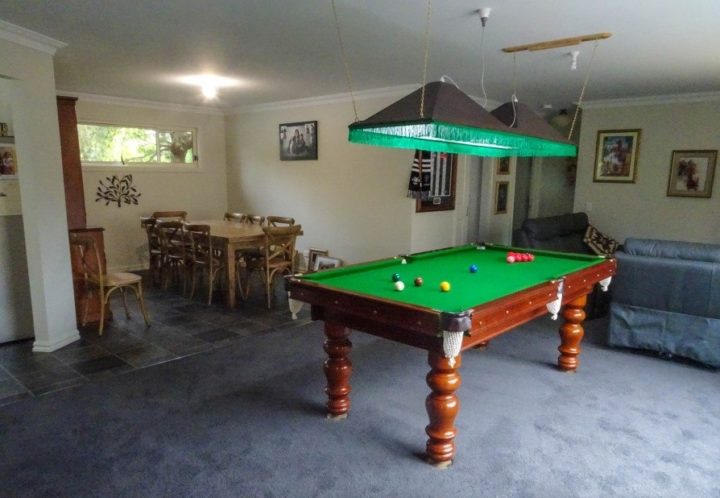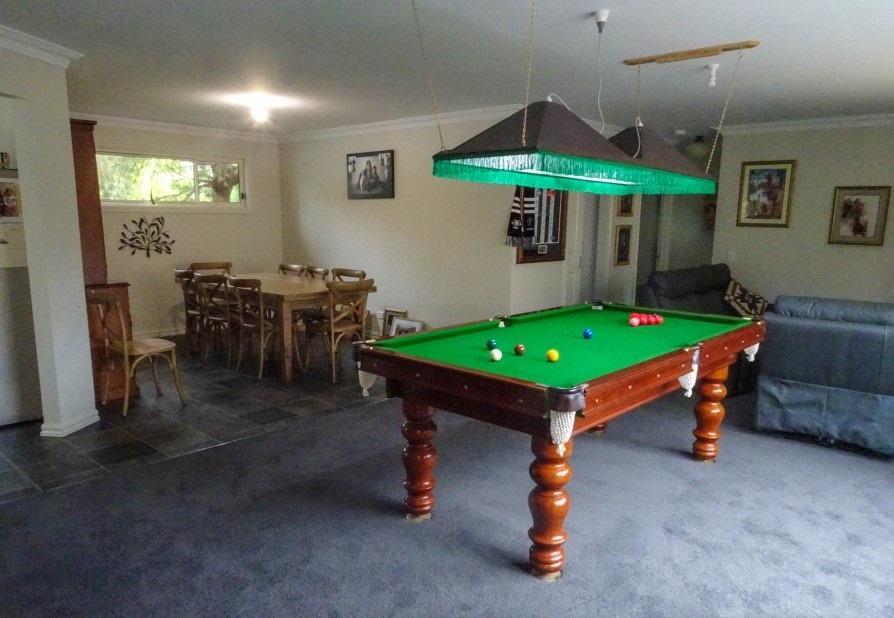 Croydon Granny Flat – Instant Pool Room!
14 Jun, 2017
What a difference a pool table makes to this Croydon granny flat!
The owners of this Croydon granny flat created some instant pool room entertainment – able to enjoy a game of pool any time they please.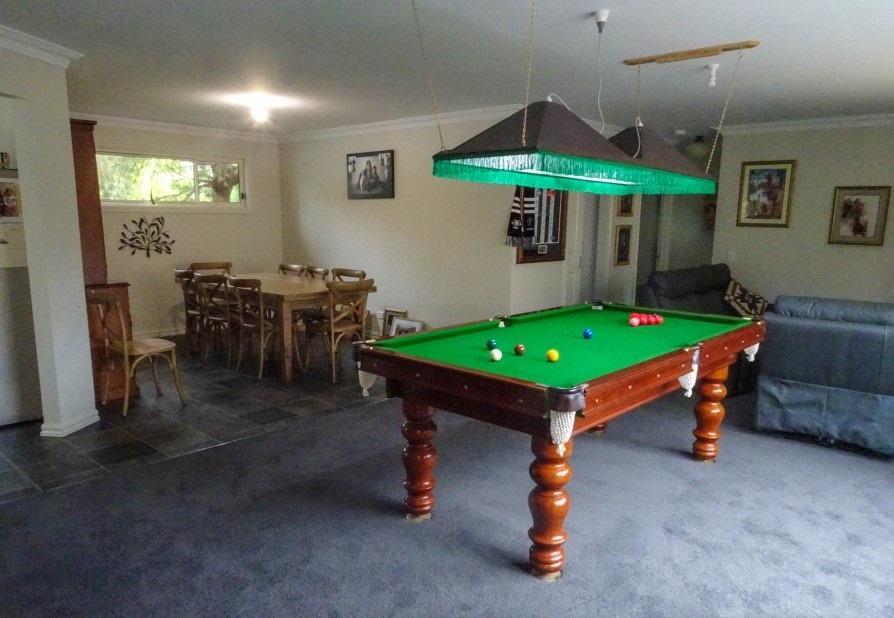 This just goes to show just how much granny flats have evolved.  They are no longer the pokey little box they used to be.  There are so many wonderful granny flats designs to choose from, you're sure to find something that suits your needs and style.  With one, two and three-bedroom designs, the choices are
And this is all the proof you need.  In this Croydon granny flat, there is a dining area, lounge area, and the owners still found plenty of room for a pool table.  Complete with room to move around and comfortably shoot your cue!
While we're here, we'd like to point out some of the details that might surprise you when it comes to granny flat finishes.
Take a close look, and you'll see cornices, skirtings and modern window designs complete with full window frames.
For more information about the extensive modern granny flat inclusions you get when you build with Premier Homes and Granny Flats, check out our recent article.
There's the plush carpet, matching tile selections and a generous hallway leading to the living quarters complete the picture.
Great floor coverings really up the design ante in any modern granny flat.  Click here for more granny flat flooring ideas
And don't forget all that amazing natural light pouring in! Just like any home, large or small, windows and natural light are the make or break factor.  You can have the grandest home on the block, but without the right window placement, size and direction, the grandeur can be lost.
Modern granny flat designs like this Croydon granny flat are a great example of how good open plan designs, quality inclusions and a variety of selections make a home that doesn't leave its owners wanting.  They have all the room they need, and have made it a space to enjoy, complete with its own pool room!
Premier Homes and Granny Flats don't just build granny flats, they create homes.  Contact us today and let us get you started on the road to your new, fun-filled granny flat!