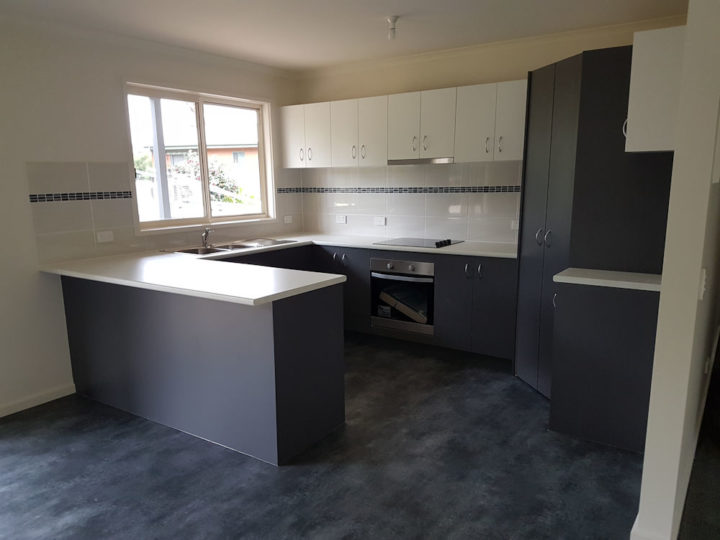 Crib Point Granny Flat – A Burnished Beauty
18 Aug, 2017
A recent granny flat design from Premier Homes and Granny Flats includes this beautiful Crib Point Granny Flat.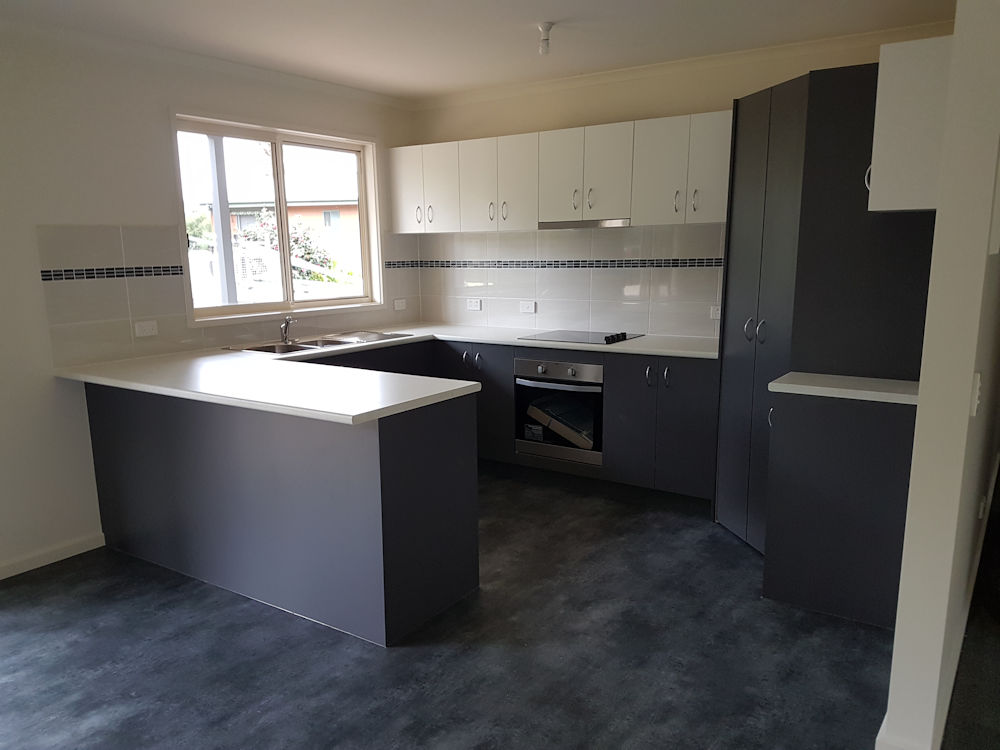 The main feature of this Crib Point Granny Flat is the burnished floor theme that runs through the entire unit.  From the kitchen to the bathroom, the lush charcoal burnished pattern covers the entire surface and contrasts beautifully with the subtle beige walls and cabinets.  This is quite a simplistic modern look, perfect for those looking for a contemporary living space without the huge cost of an inner-city home.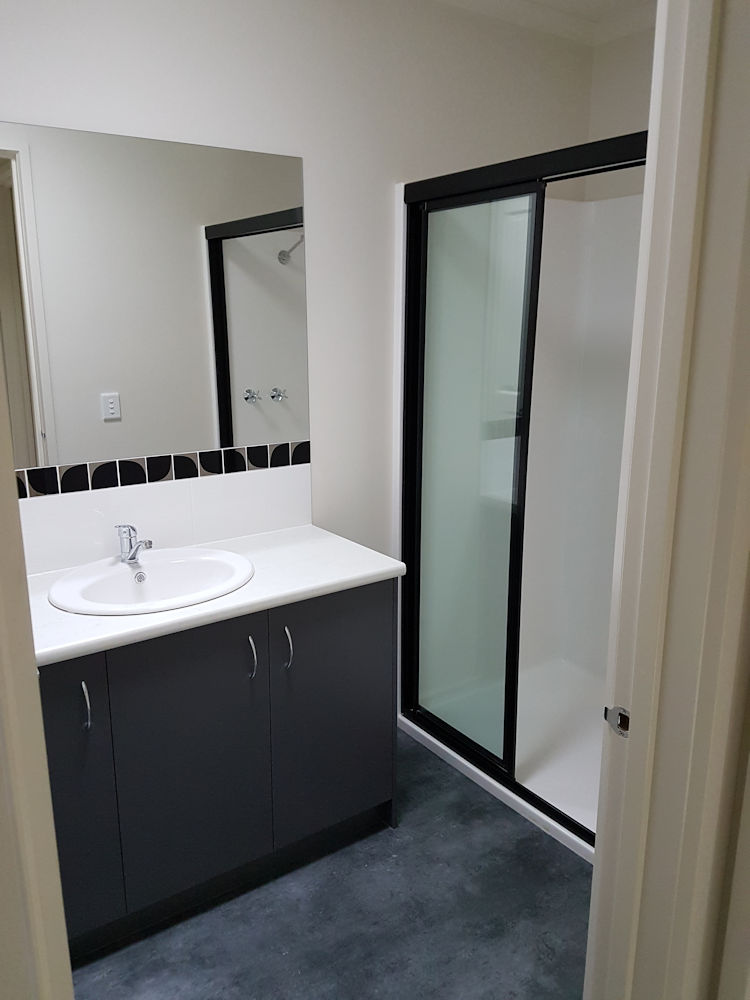 Regardless of the darkness and depth of the flooring, the space is still quite open and warm. The living room space is a true testament to this. The large bay window overlooking a bush life reserve brings in a lot of natural light filling the space easily. The living room is carpeted with a very similar colour to the burnished pattern flooring. This choice of duo flooring offers two types of textures and surfaces without losing the overall theme.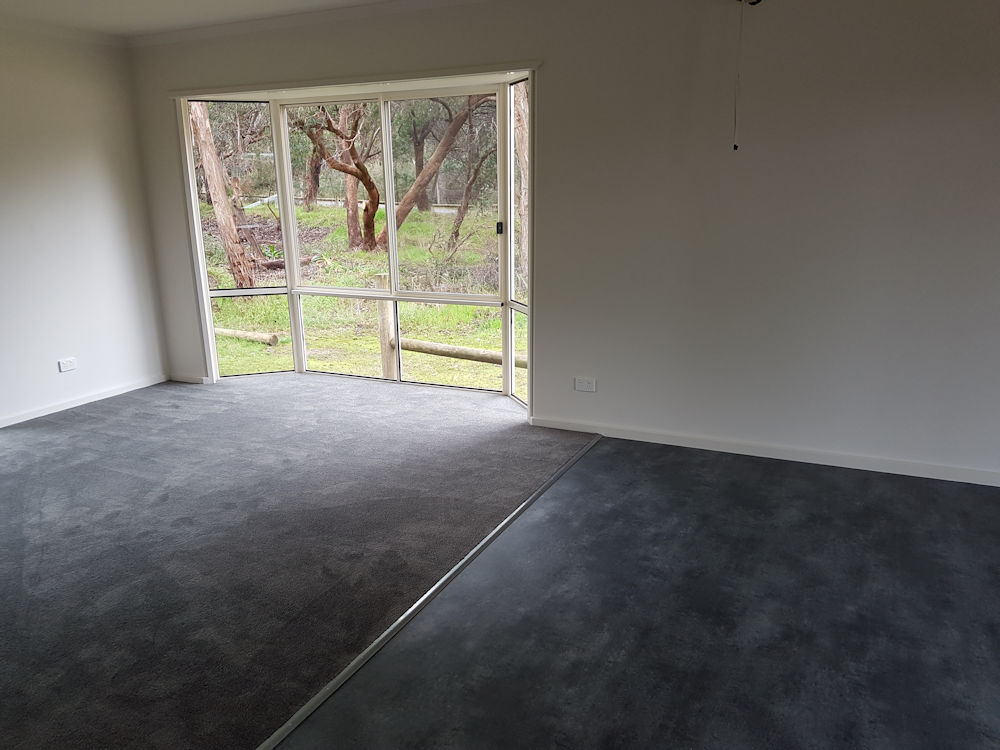 The open space living of this Crib Point Granny Flat allows for a spacious look whilst remaining a small unit. The minimal separations and walls offer plenty of room for shifting and moving furniture. This living is also great for wheelchair-dependant individuals or the elderly.
This Crib Point Granny Flat is a prime example of the types of living spaces we offer here at Premier Homes and Granny Flats.
We aim to create liveable, inviting and thematic spaces that encompass your style, taste and living needs. With the unlimited choices available in flooring, painting and cabinetry, you too can create something spectacular!
Whether you need a space for relatives or dependant individuals or just a small retreat in your backyard, Premier Homes and Granny Flats can help design a unit to fit you.
For more information, feel free to contact us today at Premier Homes and Granny Flats. Also, visit our Bayswater North Display Village to be inspired and explore other Granny Flat designs.