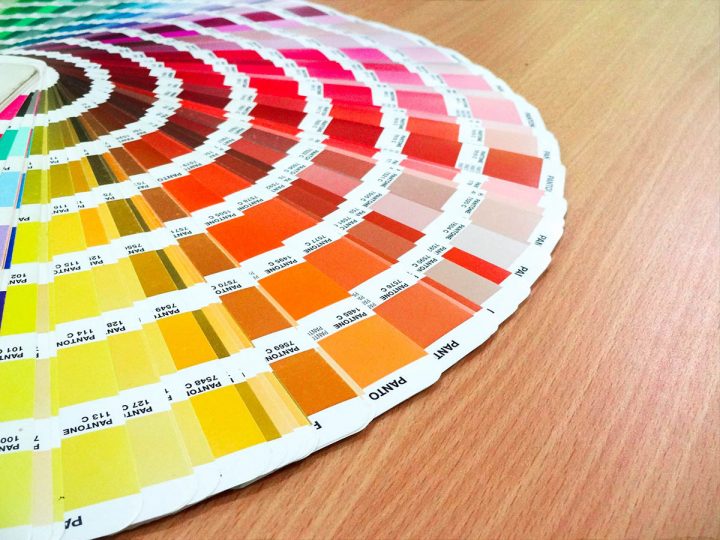 Colour Psychology: A Guide to Colours and How They Make You Feel
16 Mar, 2020
Premier Homes and Granny Flats' colour consultant gives us a guide to colours, how they make you feel and how to use them successfully when designing your new home
As one of Melbourne's leading and most trusted custom builders, Premier Homes and Granny Flats is a company that takes pride in having a highly skilled and knowledgeable team to back the Premier name. Each team member plays a key role in the design process, ensuring a collaborative, personalised experience for each of our clients.
Our team work closely with our clients to ensure that the end result is a house or granny flat that reflects the personality of the people that will live there.
One of the most exciting components of the design process for our clients is the colour selection stage. At this point of the design process, clients are able to sit in with our highly experienced Colour Consultant, who will walk them through all of our design options. This process covers a wide range of choices for everything from the roof and cladding, right through to window furnishings, paint colours and floor coverings.
We sat down with our Colours expert to get a better understanding of how to choose the right colours for your new house or granny flat.
Can you explain to us the importance of colour in the home?
Sure. There are a lot of different factors that go into creating the perfect, personalised home environment, but one of the most significant factors is colour. The importance of bringing the right colours into your home is often not thought about in a conscious way. But choosing the right colours to suit your tastes and personality can really make a difference in the way we feel about the place we live. Colours can go a long way in making a house feel like a home.
Different colours can evoke different feelings and moods. When choosing the colour scheme for the interior of your home, it is important to think about how you want that space to feel and how the colours you choose will interact with other colours in that space.
What significance does colour have to our personal experiences?
When we think of our sensory world; sight, smell, sound, taste and touch, and how closely tied to our memories each of those senses are, it becomes easier to appreciate how a certain smell, or the tune of a song, or a particular colour, can make us feel happy, sad, anxious or nostalgic, based on the memory it brings forth.
While there is debate about how much we are influenced by colours themselves, as opposed to how much those colours are influencing us via their use in social constructs or their meaning and significance in a religious and cultural sense, it is true that colour plays a big role in the way we perceive things in day to day life. Add on to that our own personal interpretations of colours and how they affect us on an individual scale, and you can begin to understand the diverse and complex study of colour and its' psychological impact.
There does seem to be a general consensus however, that certain colours will influence the majority of people in a similar way. For example, blue is considered calming and serene, while red is seen as energetic and passionate. How you apply colour to a space can affect the way a person feels while in that space.
Colours can also make a room or space feel larger and more open or, conversely, cosy and intimate.
So how do we go about choosing the right colours for our home?
Trends within the interior design industry will always have a significant impact on the colours we bring into our homes. While this ever-changing and evolving facet of our society does influence the colours we favour at any given time, it does so in a way that capitalises on the already existing associations with colours and their various influences on the human mind-set, rather than creating those associations out-right.
It is important to think about each room of your new house or granny flat and how you want each area to feel and interact with the rest of the home, as well as the people in it.
Do you want a living room that is bright, open and cheery; or warm, cosy and intimate? The colours you choose will determine how the space will be interpreted on a subconscious level.
When you begin planning the design of your new house or granny flat, a lot of thought goes into how you want it to look, the layout you want and the functional aspects required to suit your lifestyle needs. These are the "building blocks" if you will, that will shape the overall outcome of building your new home.
It is important to give this stage of the building process special consideration; after all, this is going to be your home: you want it to be perfect!
We understand that not everybody finds this process easy, which is why at Premier Homes and Granny Flats, we take the time to go through this part of the building process with each of our clients, to ensure a personalised approach to the design of their new house or granny flat.
We want all of our clients to walk in to their new house or granny flat and feel instantly at home.
Could you give us some examples of the different effects that colours have on us and how we can use them successfully in our home?
Absolutely. It is important to remember that colours have a complex range of hues, and so, while a bright sky blue will give a room a light and airy atmosphere, a deep ocean blue is going to bring a richer, intimate vibe to a space. That being said; here is a list of popular colour choices for the home, how they affect us and how best to use them in our homes.
Red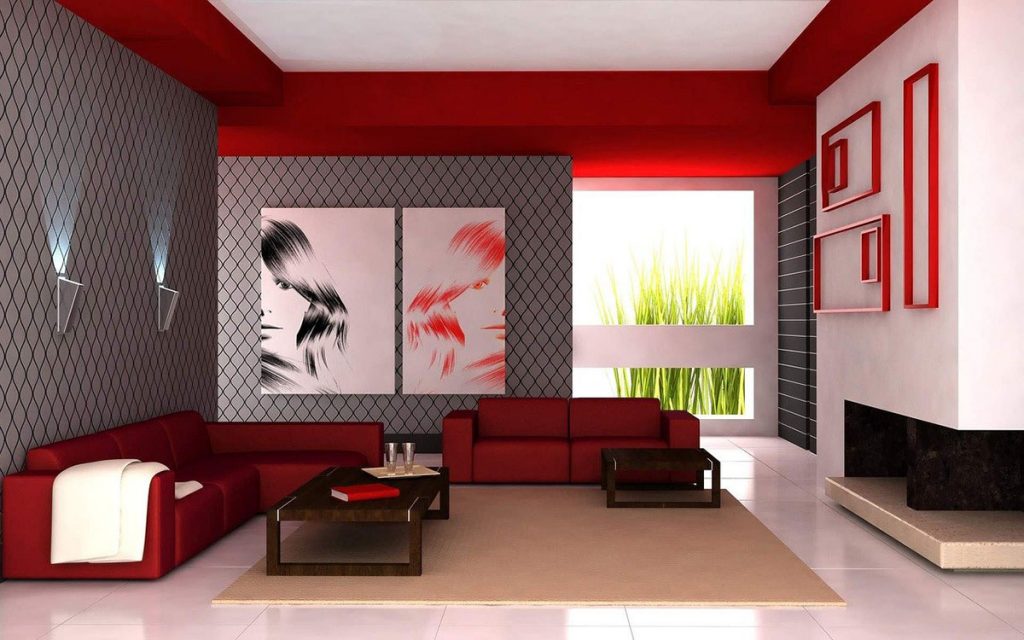 The colour red tends to act as a stimulating colour. It excites and enlivens us and can be an excellent motivator. The use of red in the home must be undertaken carefully. Being such a bold and stimulating colour, it can at times have a negative effect if used in the wrong context. Red works best in parts of the home that are lively, transitional areas, such as entry-ways, foyers and doors. Using a pop of red in the kitchen, lounge room or bedroom can work well, as long as it works in harmony with the rest of the room's colour palette.
By choosing a red with deeper tones in it, such as wine red, mahogany and burgundy, you get a shade of red that has a richer, earthy nature. These deeper shades of red pair well with other warm colours and are a great way to add depth and luxury to a space.
Orange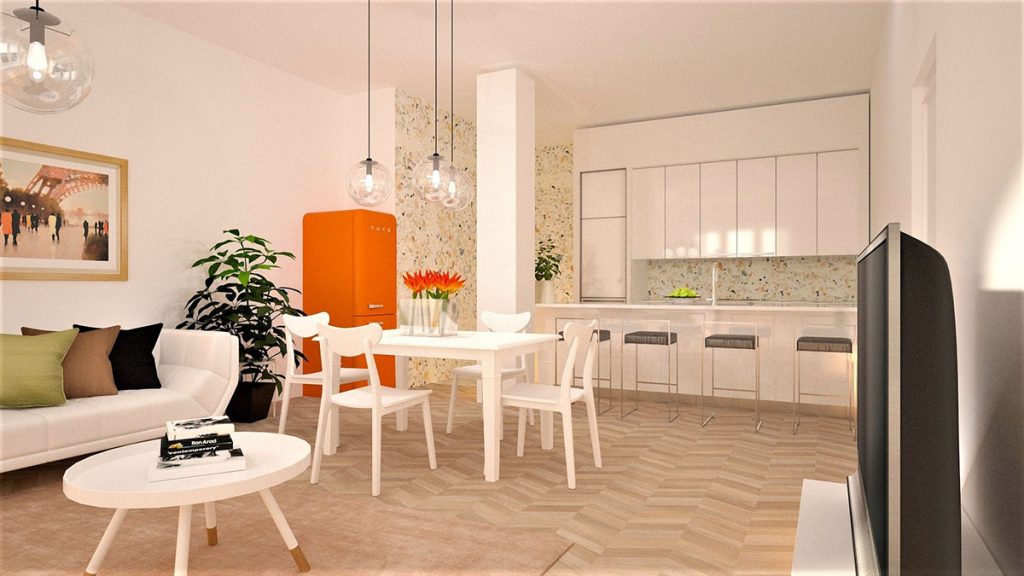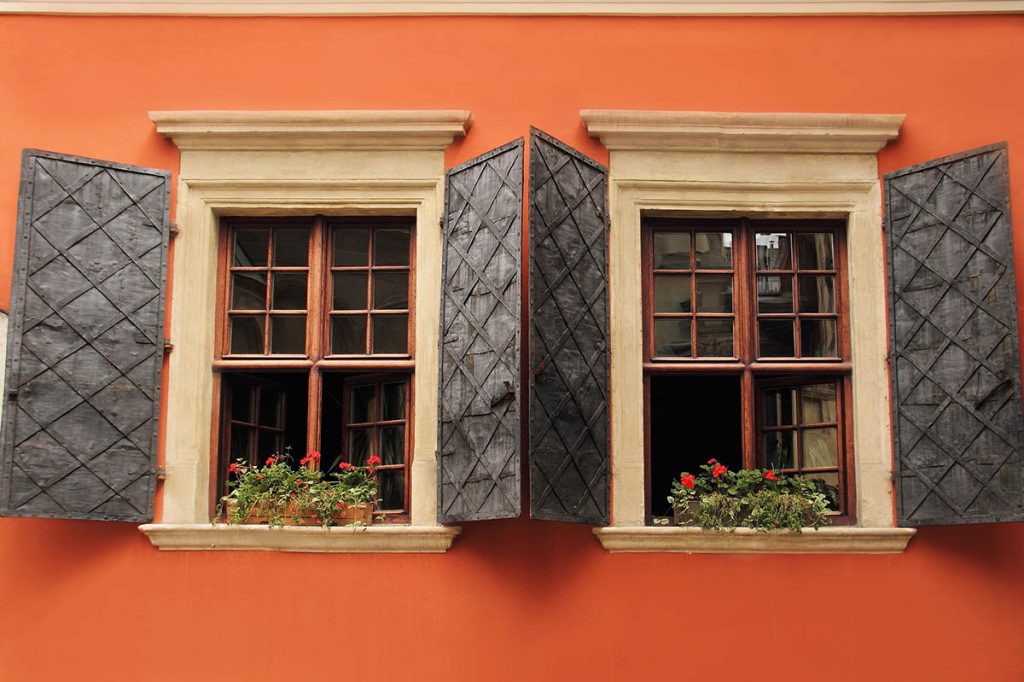 This colour has such a dynamic range of uses in the home. As an uplifting colour, orange can be great for communal areas of the home such as living spaces and the kitchen. Depending on the shade of orange you use, the overall effect it has on the space can be bright and energizing, or warm and homely. Layering different shades of orange and combining them with neutral tones and a variety of textures is a great way to create a cosy, comforting place in the home.
Yellow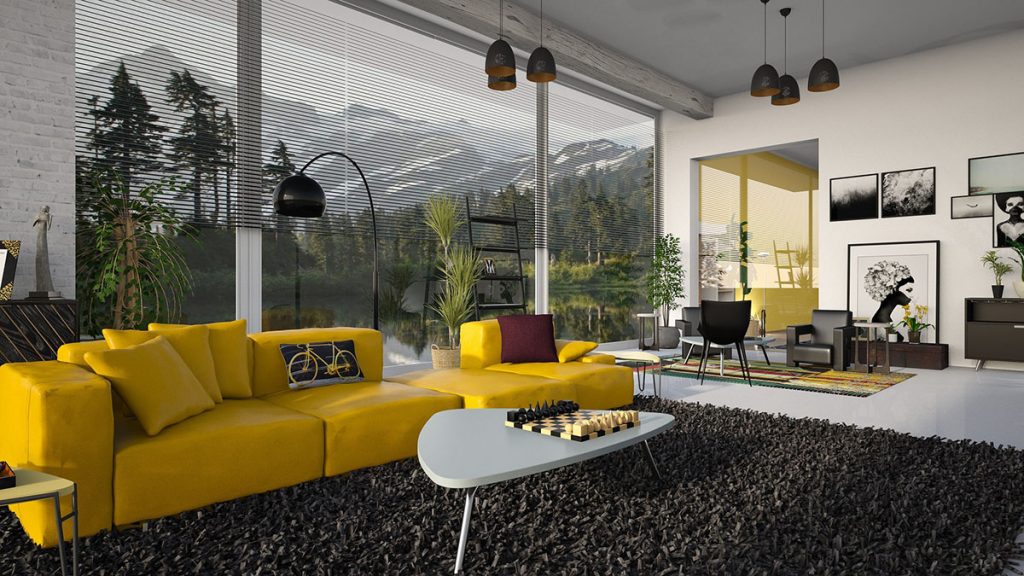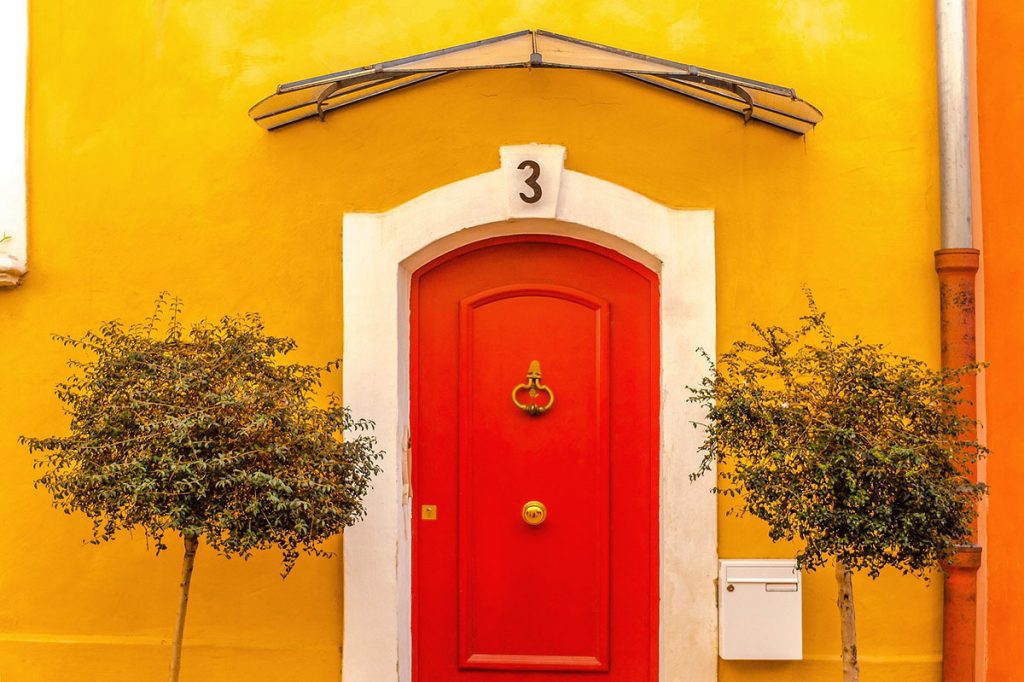 Yellow is another stimulating colour that works well in transitional areas of the home. Using yellow for a statement front door, invigorating entry-way or cheery hallway, are great ways to bring a splash of this happy, sunny colour. For those who are feeling bold, yellow is also becoming a popular choice for living spaces, especially with undertones of green for a lively, fresh ambiance and burnt yellows for a rich, invigorating glow. Using pale, buttery yellows are a great alternative to neutral whites and diffuse the light just enough to give off a soft, mellow ambiance.
Green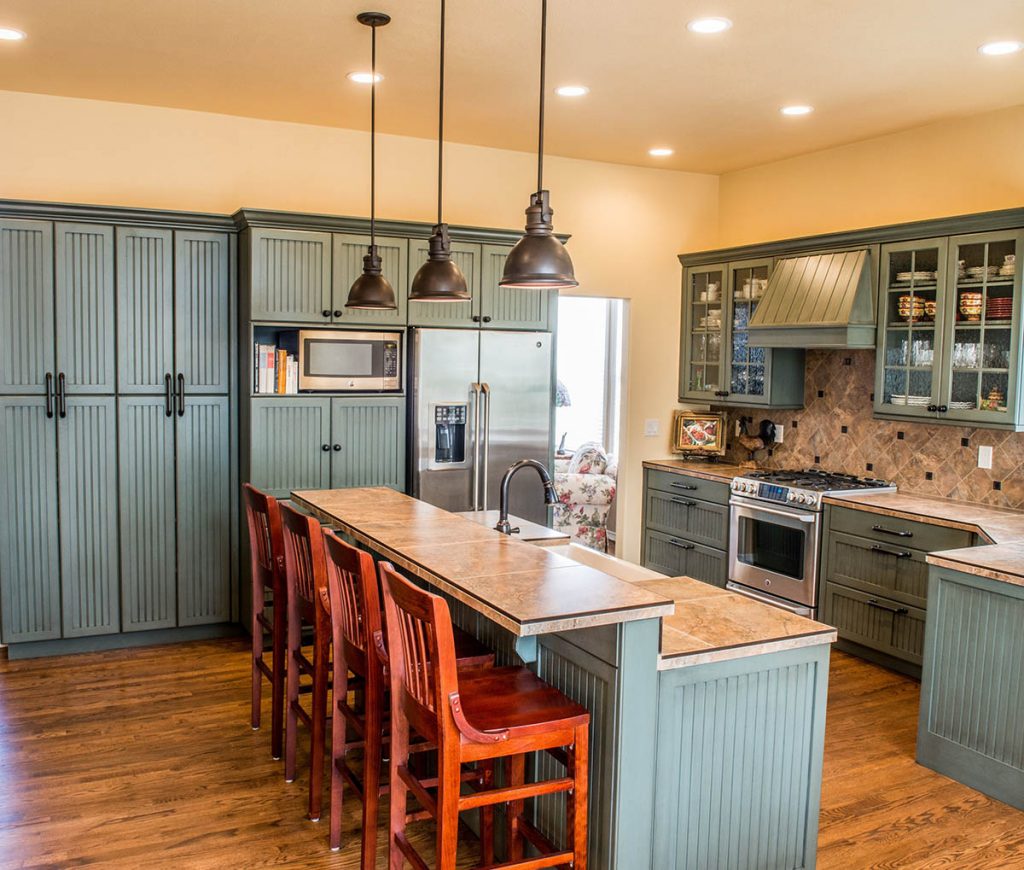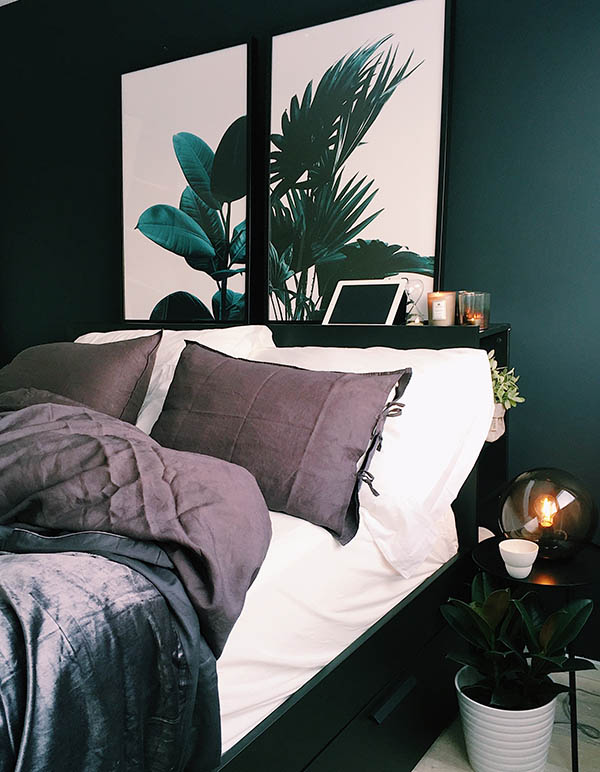 Having strong associations with nature, growth and wellness, green is an ever-popular colour choice for the home. It can be used successfully in any room of the house and promotes a sense of harmony and oneness with nature. Use a soft, sage green for your kitchen cabinetry and pair it with soft creams, beiges and terracotta tones for a fresh, inviting space; or pair it with deep emerald greens, soft pinks and earthy browns for your study or bedroom to create a peaceful, intimate environment.
Yellow-greens and blue-greens are also popular choices for interiors and look great in bathrooms, laundries, kitchens and living spaces. Blue-greens are especially popular for their bold, youthful vibrancies and are a fantastic choice for a fun statement colour. They can be used successfully in the bedroom, but usually as a feature wall or as an accent, as the tone gives off a lively, energetic overtone that is not necessarily ideal for the function of a bedroom.
Blue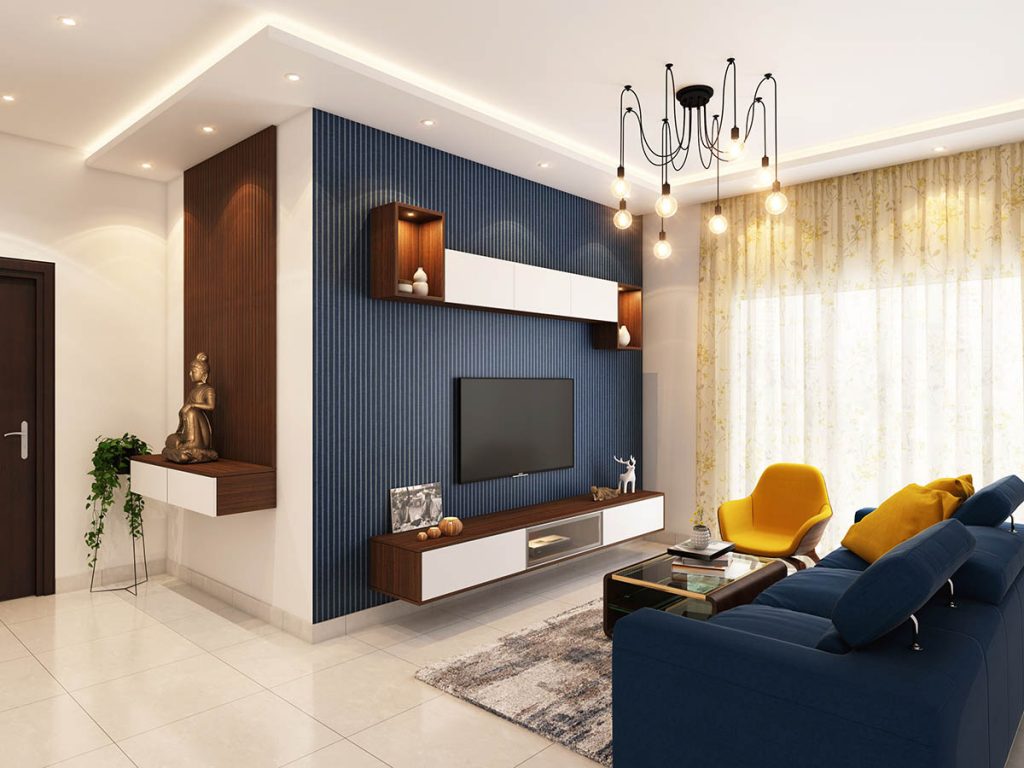 The colour blue is arguably the most favored colour. With strong associations with tranquility and calmness, the colour blue is highly esteemed for its' beneficial effects on the human mind, its' ties to nature and its' symbolic weight throughout various cultures the world over. The use of blue in the home has always been a popular choice and can be used with great success in all areas of the home. Symbolising serenity, trust, wisdom, focus, confidence and faith, the colour blue imparts an entirely positive quality to the space it is used in.  Use cool blues such as sky blue, ice blue and cobalt in the office or bedroom for a serene, dreamy atmosphere. These shades of blue can be a great anchor for a neutral-themed space. Warm blues, such as ocean blue, slate blue and turquoise are great for social spaces such as the living room, dining room and kitchen, as they tend to make the room feel comforting, calming and grounded.
Purple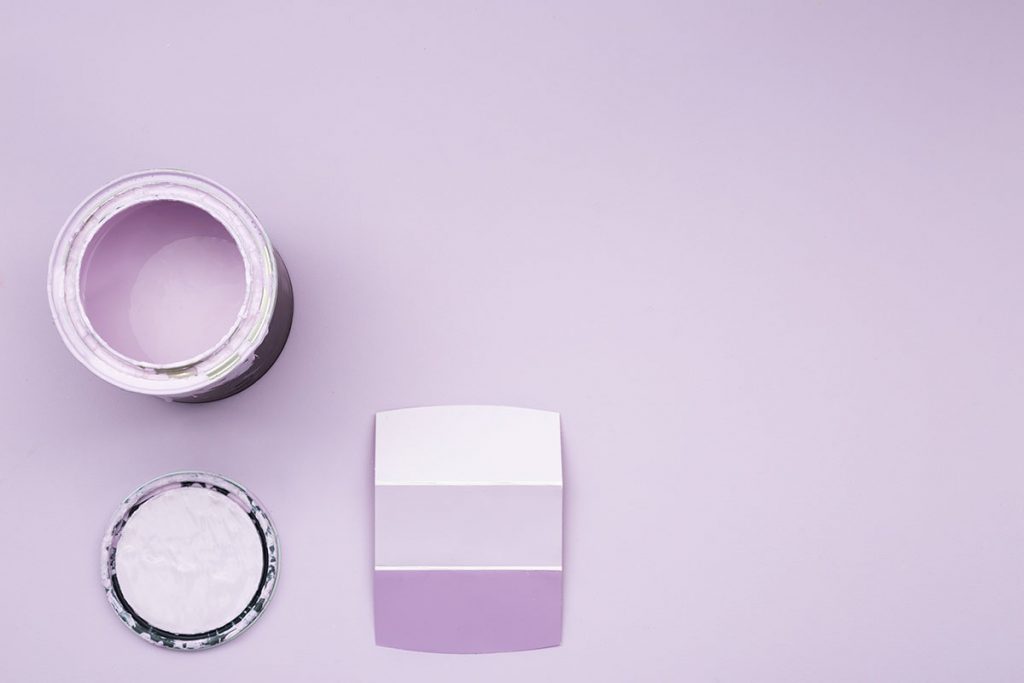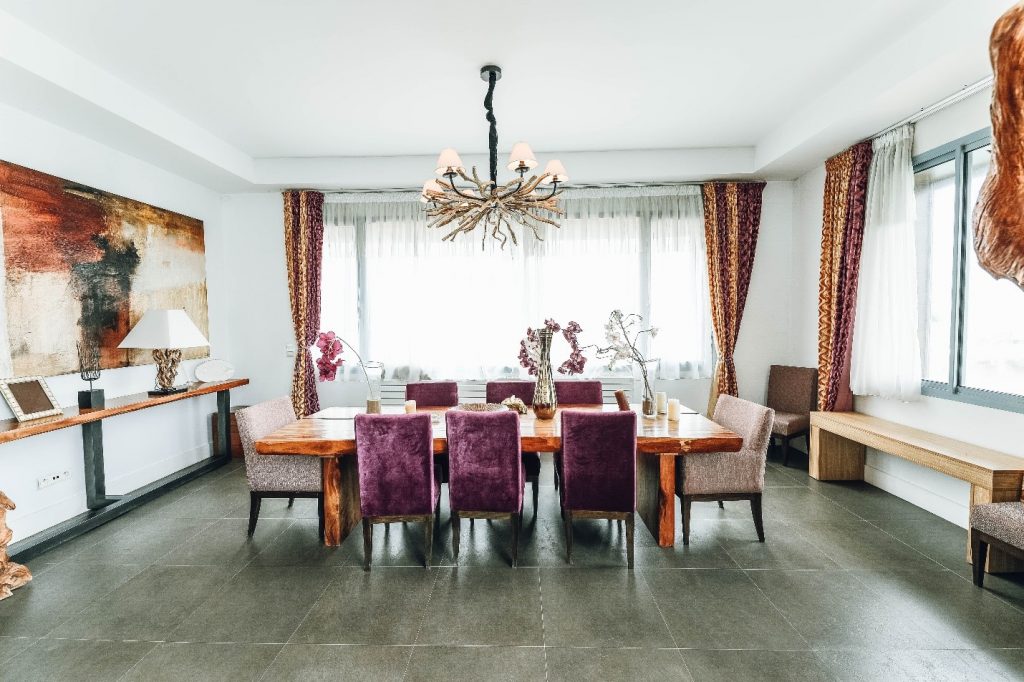 Symbolising luxury, power, wisdom and creativity, the colour purple is a bold choice for decorating a space in your home. While lighter shades of purple such as mauve, amethyst and lavender have distinctly feminine undertones, the darker shades of purple, such as aubergine, plum and violet denote a luxurious, moody tone that is great for creating a dramatic feature piece in your home. Light purple colours are quite diverse and can paired well with most other colours.Pairing soft greens with lighter shades of purple is a beautiful way to create a softly calming, feminine atmosphere, while pairing darker shades of purple with touches of gold or rich shades of blues or browns can create a rich, elegant effect.
Pink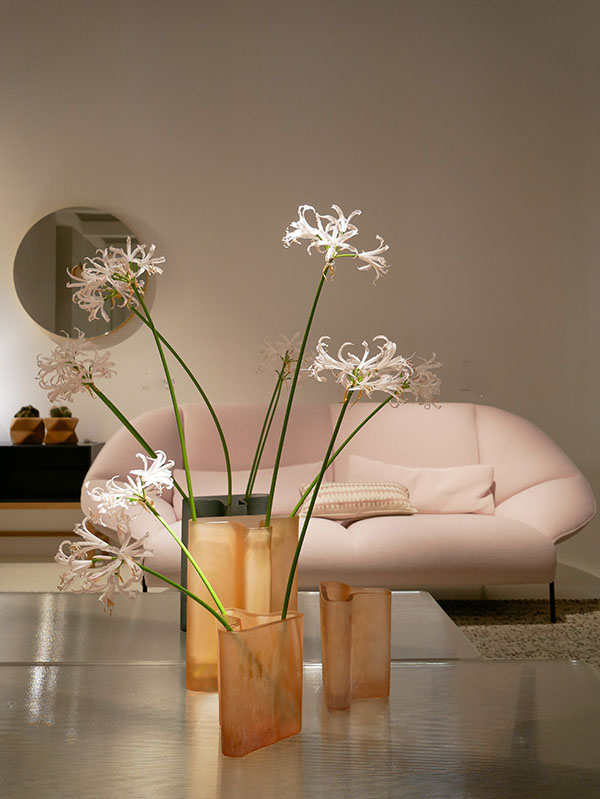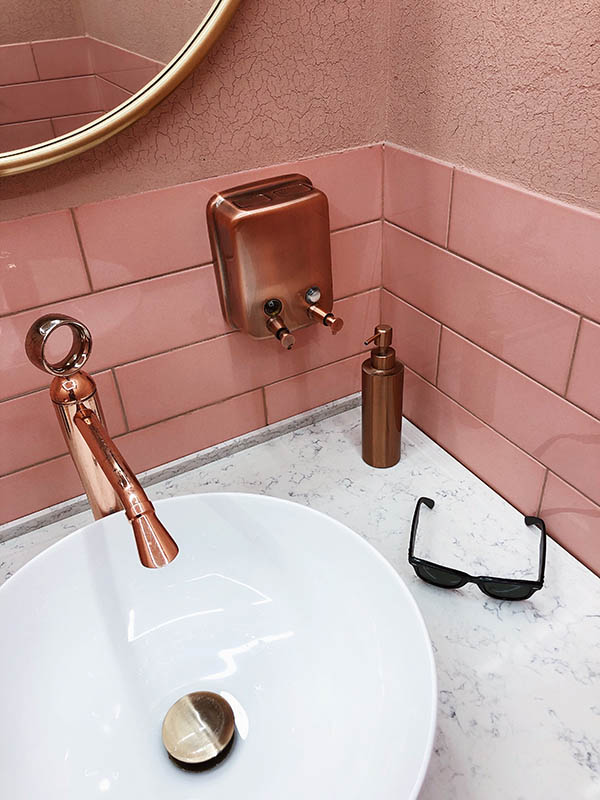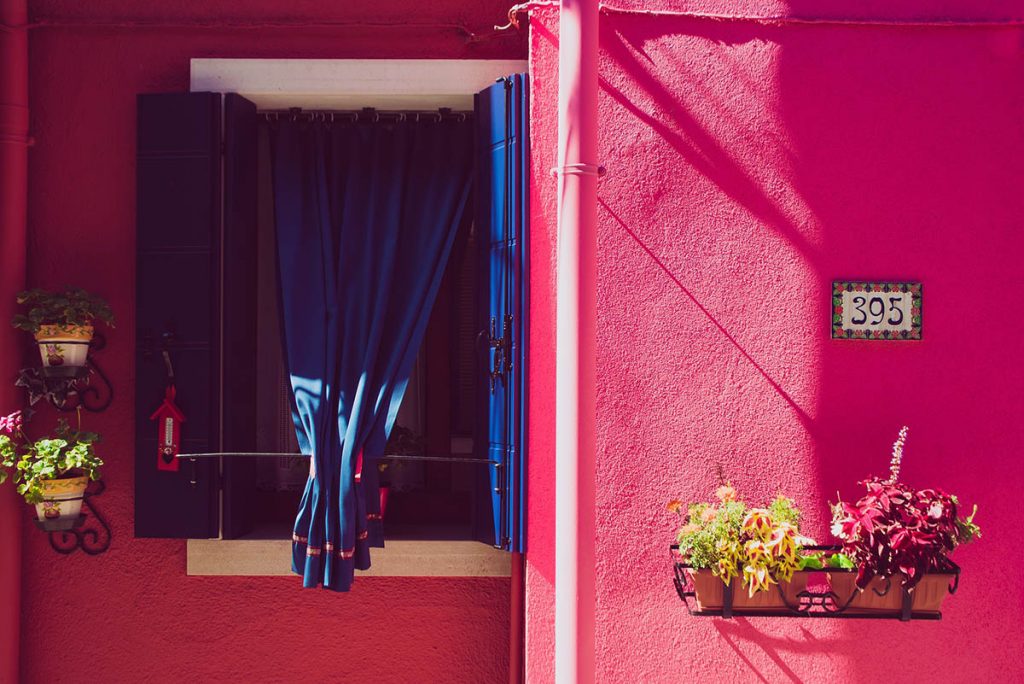 Representing romance, tenderness, compassion and love, the colour pink has a strong association with all things feminine. This has not always been the case and the colour pink can be used very effectively in your home. Depending on the hue, pink can be used to swathe all walls of a room (think soft peaches and shell pinks) as an effective alternative to neutral white. Conversely, bright, fuchsia pink makes a fun, fantastic feature as a bright pop of colour in an entry-way, bathroom or foyer. There are so many variations of pink, ranging from delicately soft to eye-wateringly vibrant, that it truly is a dynamic and versatile colour and a lot of fun to use in the home. 
The Neutrals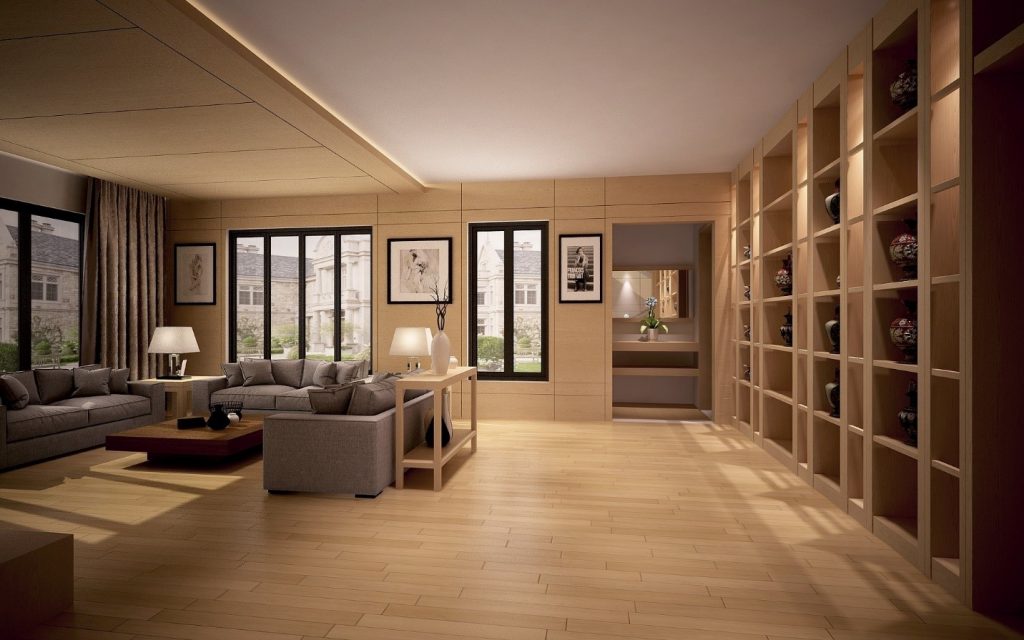 Still enjoying huge popularity in interior design, neutral colours are a timelessly stylish choice for the interior of your home. Featuring whites, greys, browns and black, a neutral colour palette can be a sophisticated, timelessly elegant, pared-back look for your home. By layering different shades, tones and textures, you can achieve a look that has warmth, depth and visual interest, while still maintaining the simplicity of a neutral colour palette.
A neutral colour palette works well in any part of the home, but can be especially beneficial in the bedroom and lounge room areas, as it promotes a calm, serene atmosphere that is ideal for these parts of the home.
The Verdict
Whether you decide to go for bold and bright, or simple, neutral tones; the colours you choose for your home should be a reflection of who you are. Be sure to take your time deciding what will and will not work for any particular area of your home, and most importantly, choose the style that is going to make you happy. After all, your home is a place where you should feel happy, safe and content.
Well, there you have it. A comprehensive guide to colours, their impact on our thoughts and feelings, and how to choose the best colours for your home. Our Colour Consultant certainly knows her stuff! Hopefully, this guide can provide insight into the wonderful world of colours and help you on the way to designing your perfect, dream home.
If you or someone you know is looking to build their new house or granny flat, then get in contact with our expert team here at Premier Homes and Granny Flats, where our skill and expertise will guarantee that you get the home you want, the way you want it. Contact us today on 9761 6699, email us at info@premierhomesvic.com.au or visit our display village at 110 Canterbury Rd, Bayswater North to find out how we can help you build the house or granny flat of your dreams!