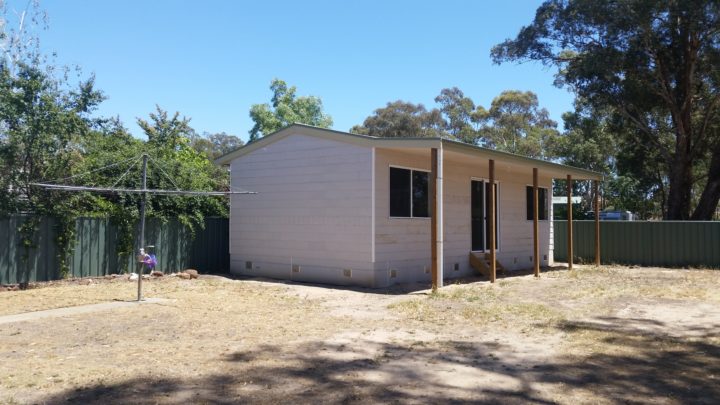 Ballarat Granny Flat – A Backyard Getaway
4 Jul, 2017
Here at Premier Homes and Granny Flats, we cater to many locations, sizes and lifestyles.
Here we have a simple yet beautiful  Ballarat Granny Flat, situated for easy access in the backyard of a home. It has the essence of a quaint and authentic Australian home, in half the size!
With a verandah, out the front and clothesline out the back, this Ballarat Granny Flat is the perfect sized living space for students, grandparents or as a recreation space for the kids.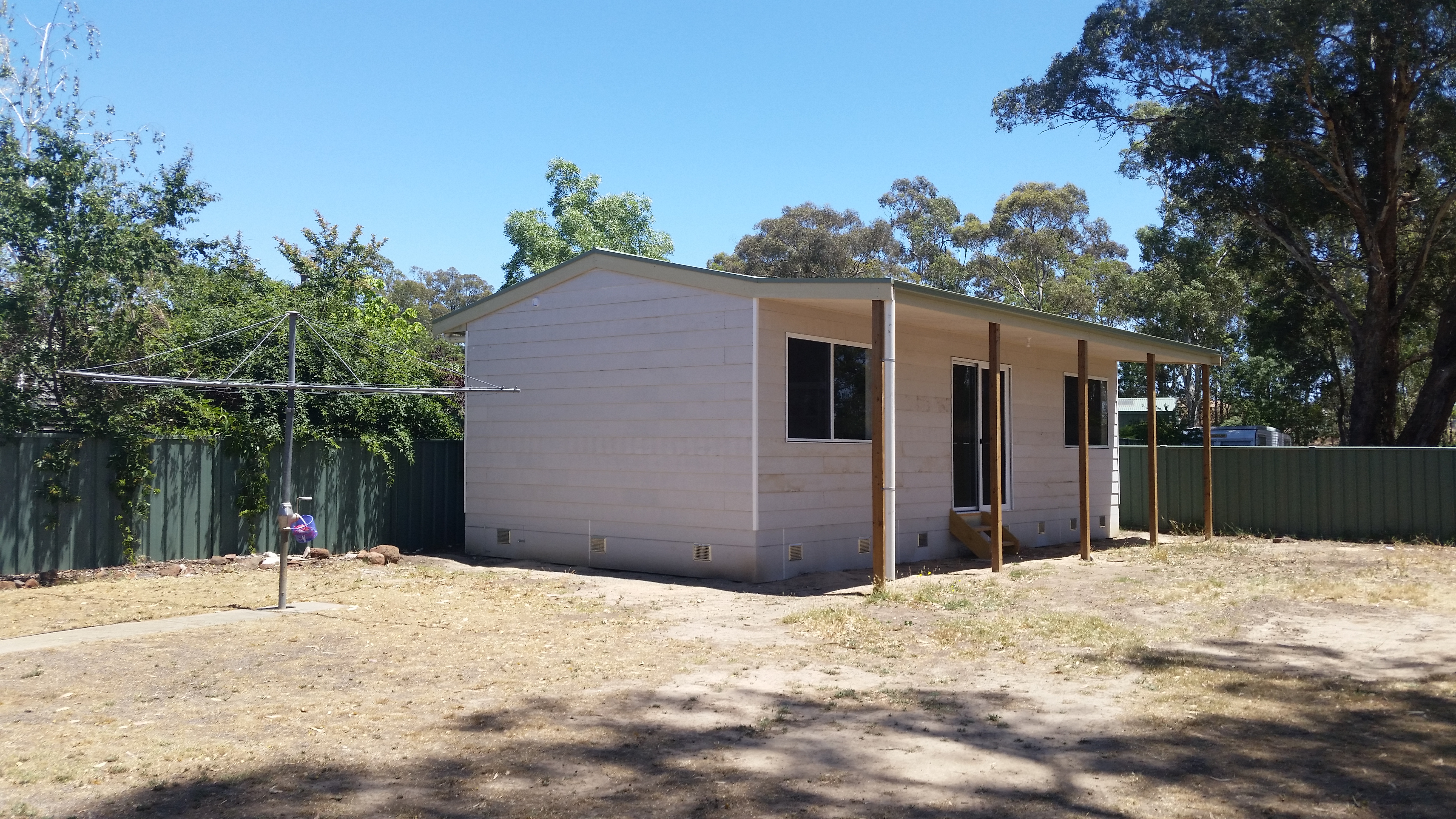 The exterior cladding is a traditional off-white, with complementing pale colours, including the Pale Eucalypt roofing and soft brown verandah posts. These minimalistic colours reflect the style of vintage Australian country homes. They will never go out of style and are a perfect colour combination for both summer and winter months!
The Ballarat Granny Flat also has as an elevated foundation, which makes for easy placement on uneven surfaces at your chosen location. It's a basic Granny Flat design with large, wide windows and a sliding door entrance.
Don't be fooled by its size – our range of homes, like this Ballarat Granny Flat, can be fit for a queen with all the necessary gadgets and gizmos! A flat of this size can comfortably fit a bedroom, kitchen and bathroom area with room to sit back and watch television.
With the placement of this Ballarat Granny Flat situated in a far corner of the backyard, the tenants can easily commute between the main lot and the flat.  Thus, creating a perfect backyard getaway to return to for some down-time.
Not to mention, in a spacious backyard like this Ballarat location, a Granny Flat like this does not take up too much room. Meaning plenty of space for a potential garden or outdoor play area.
Premier Homes and Granny Flats are always eager to help create unique and extended living areas. So, if you're looking for your own Granny Flat, contact Premier Homes and Granny Flats and make it your own! We can help you to select your choice of colours and products from our Builders Range so you can bring to life your own backyard getaway.