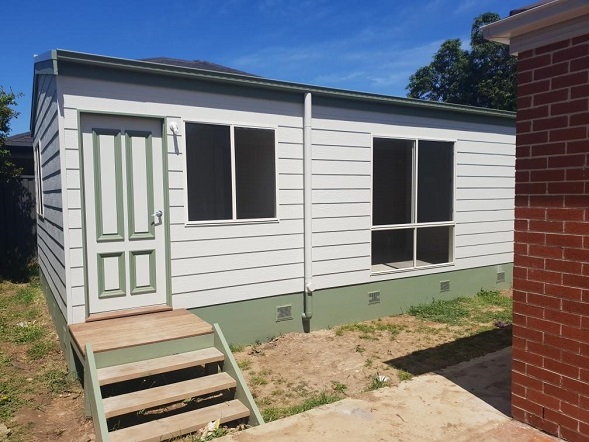 A Perfect Fit in Glen Waverley
22 Nov, 2018
Set snugly into the backyard of this Glen Waverley home is the newest build from Premier Homes. This granny flat is a prime example of Premier's skill in providing our customers with a product that is not only tailor made to suit the needs of the intended occupant(s), but also to suit the space in which it is built. Using over 40 years of knowledge and innovative design, we are able to custom build and adapt our granny flats to fit into almost any space.
With a light grey coloured weatherboard cladding exterior and a soft, moss green for the roof and trim; the exterior of this granny flat says classic simplicity.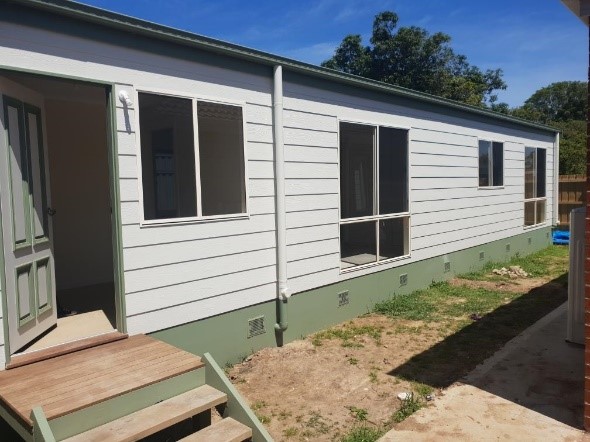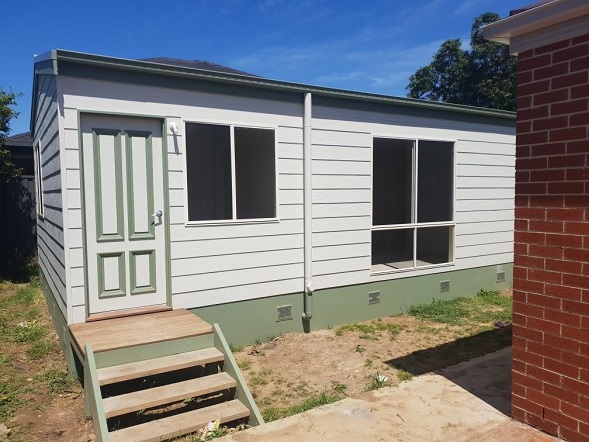 Boasting two bedrooms and a study, this granny flat delivers on size and comfort. The living and dining area is spacious and warm, with a soft buttercream colour pallet on the walls capturing the natural light perfectly. Both the second bedroom and the study have been fitted with sliding doors, optimizing the space at hand.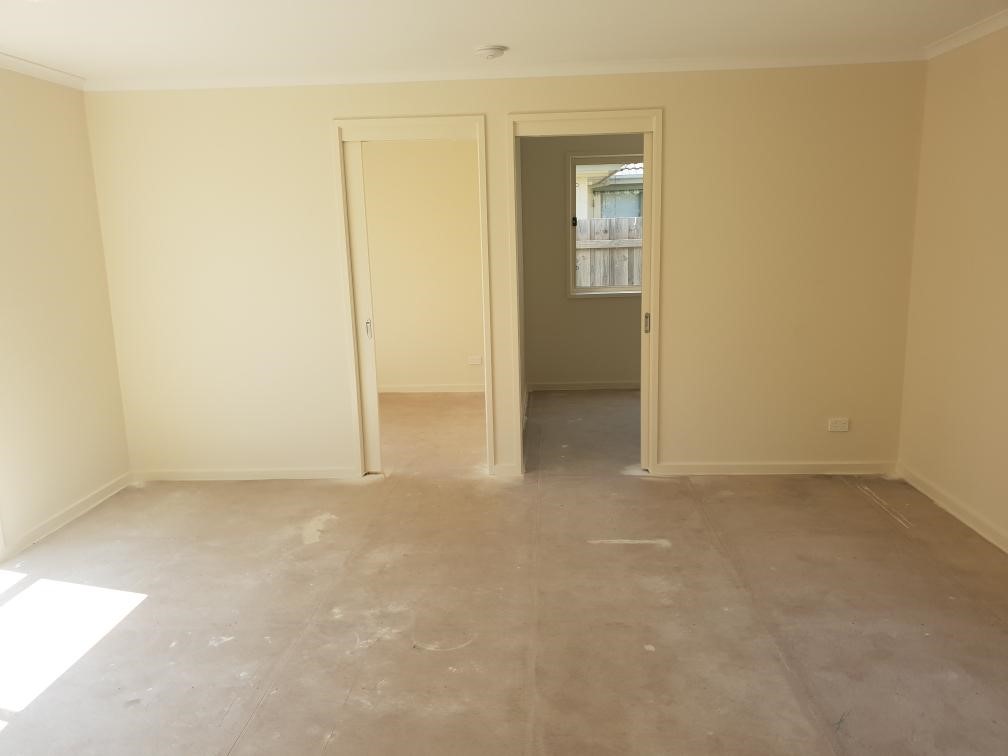 Another space saving technique that is popular with our granny flats is seen again in this Glen Waverley build. The hideaway laundry is discreetly tucked away behind bifold doors. This build also has a separate toilet from the bathroom.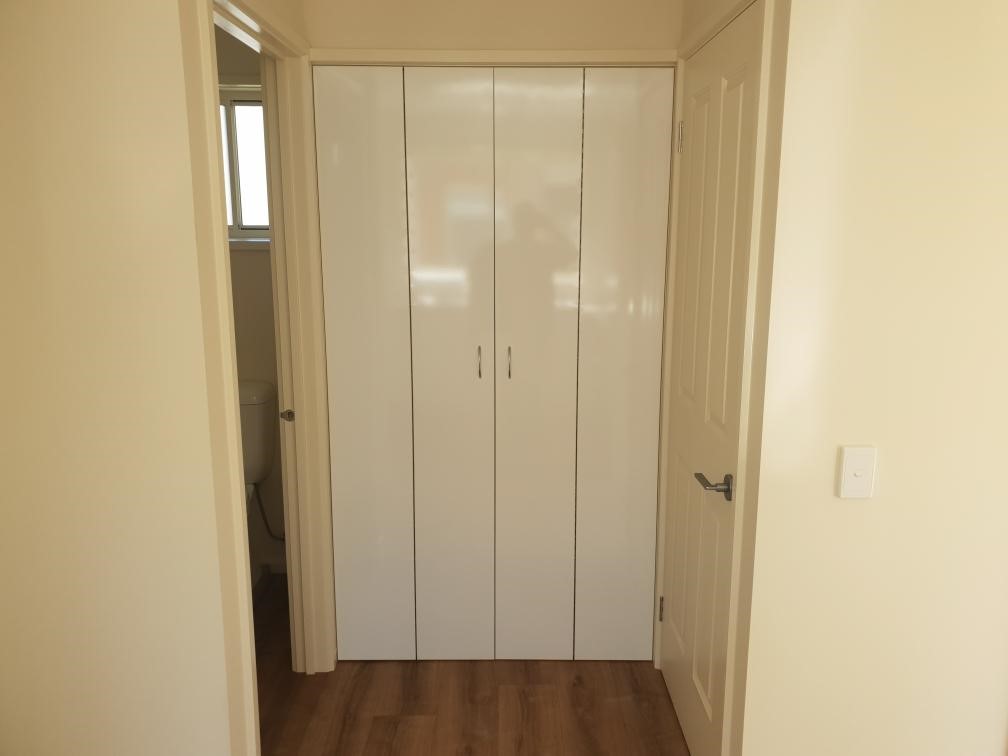 The bathroom itself is functional and accommodating to those with restricted mobility. With a large fiberglass unit, easy grip taps, low lip access and the addition of grab rails, the shower has been built specifically to ensure safe and independent use. The same consideration has been applied to the toilet space, with grab rails added there too.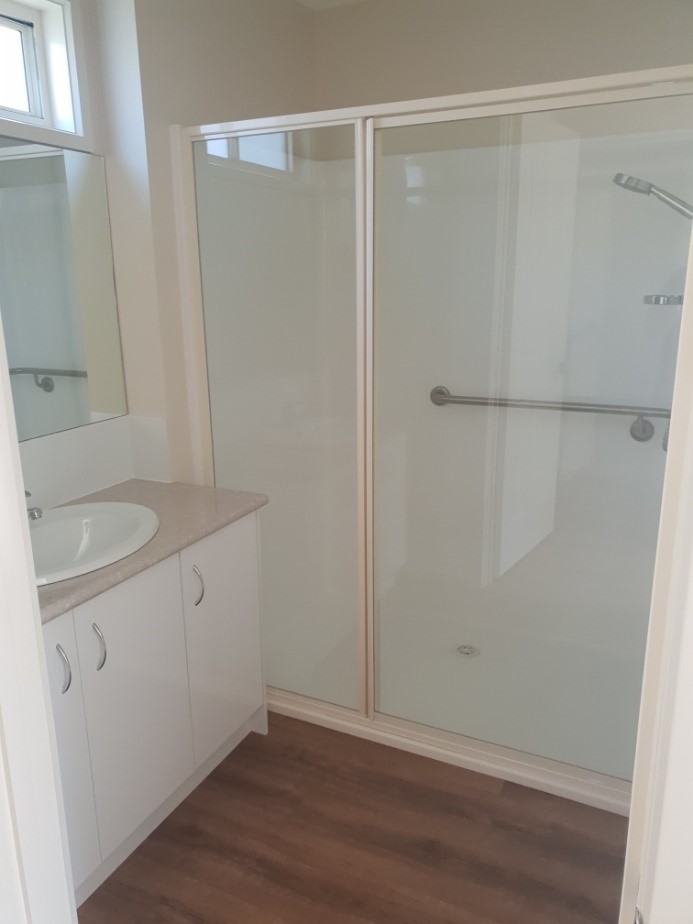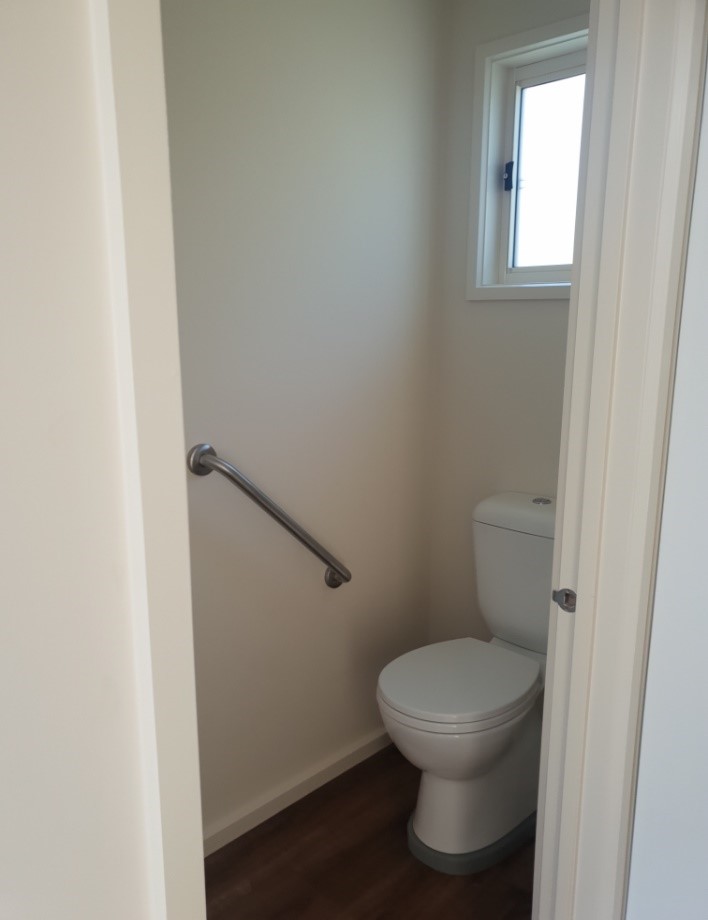 With a compact and practical kitchen providing all the necessary utilitarian features, such as a large pantry, high quality oven, ceramic cooktop, plenty of cupboard and bench space, cooking will be a breeze.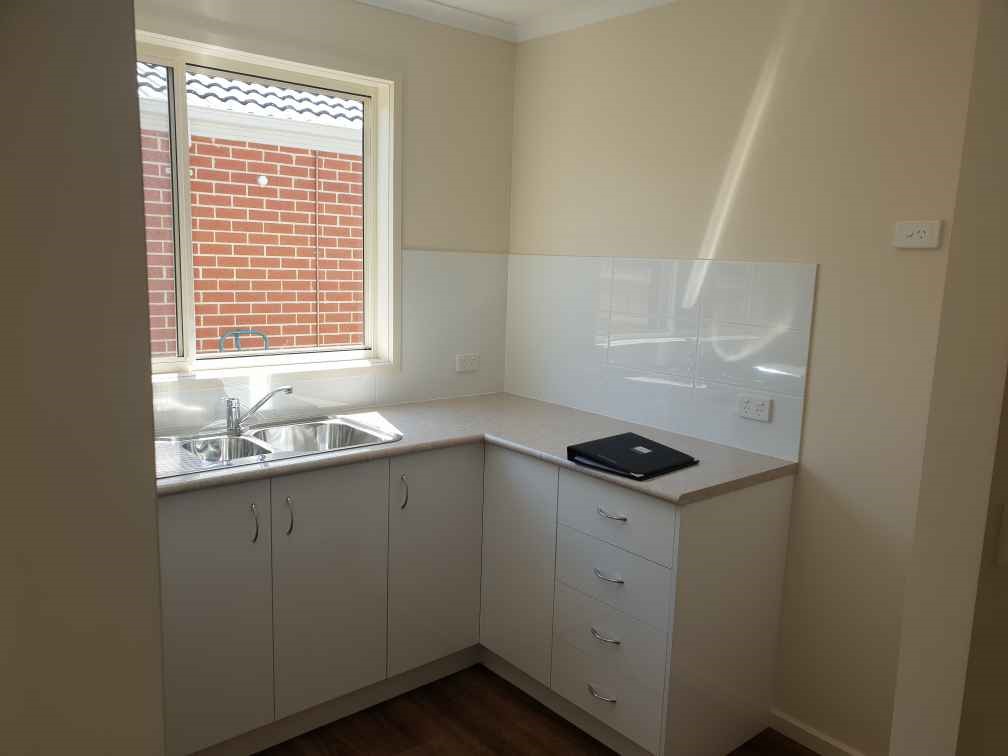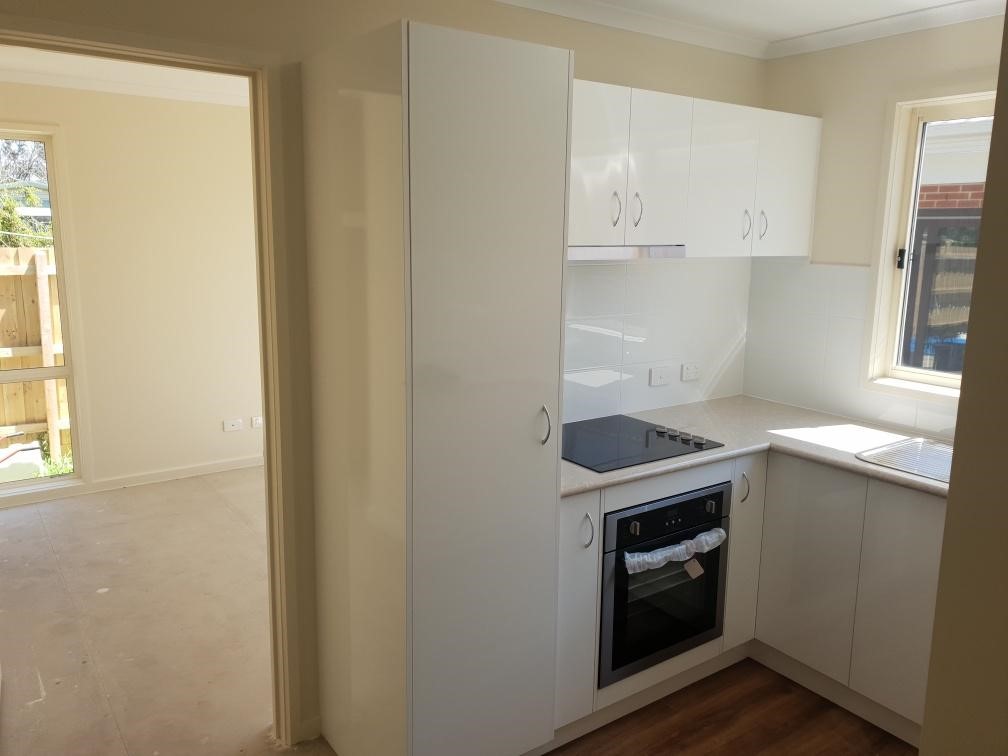 One of the more impressive areas of this granny flat is the master bedroom. At almost twice the size of the secondary bedroom and with its own walk in wardrobe, this bedroom is built for ultimate comfort.
At Premier Homes, we are with you every step of the way; from the initial planning process, through to the completion of your new granny flat. We strive to accommodate all of your needs and references. We have an extensive range of fittings, furnishings and colours to choose from. Undoubtedly, once this family has had their carpet installed, the interior of this Glen Waverley granny flat will exude a warm, cosy atmosphere that is sure to make its new owner feel right at home.