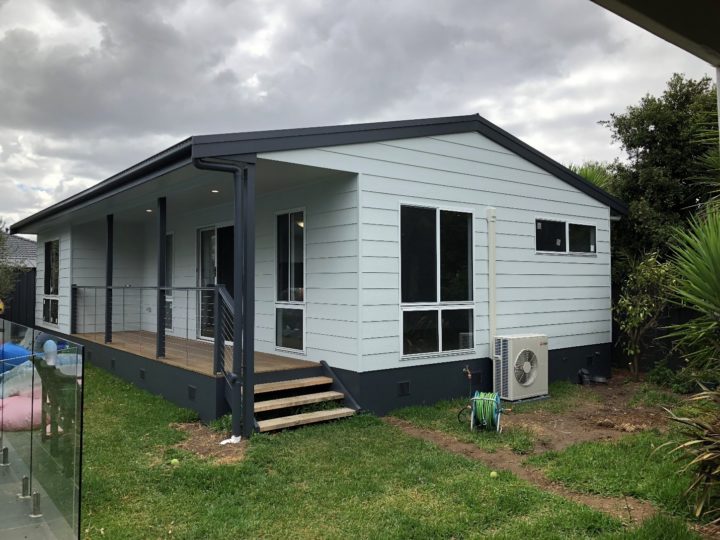 A Home with Heart
10 Apr, 2019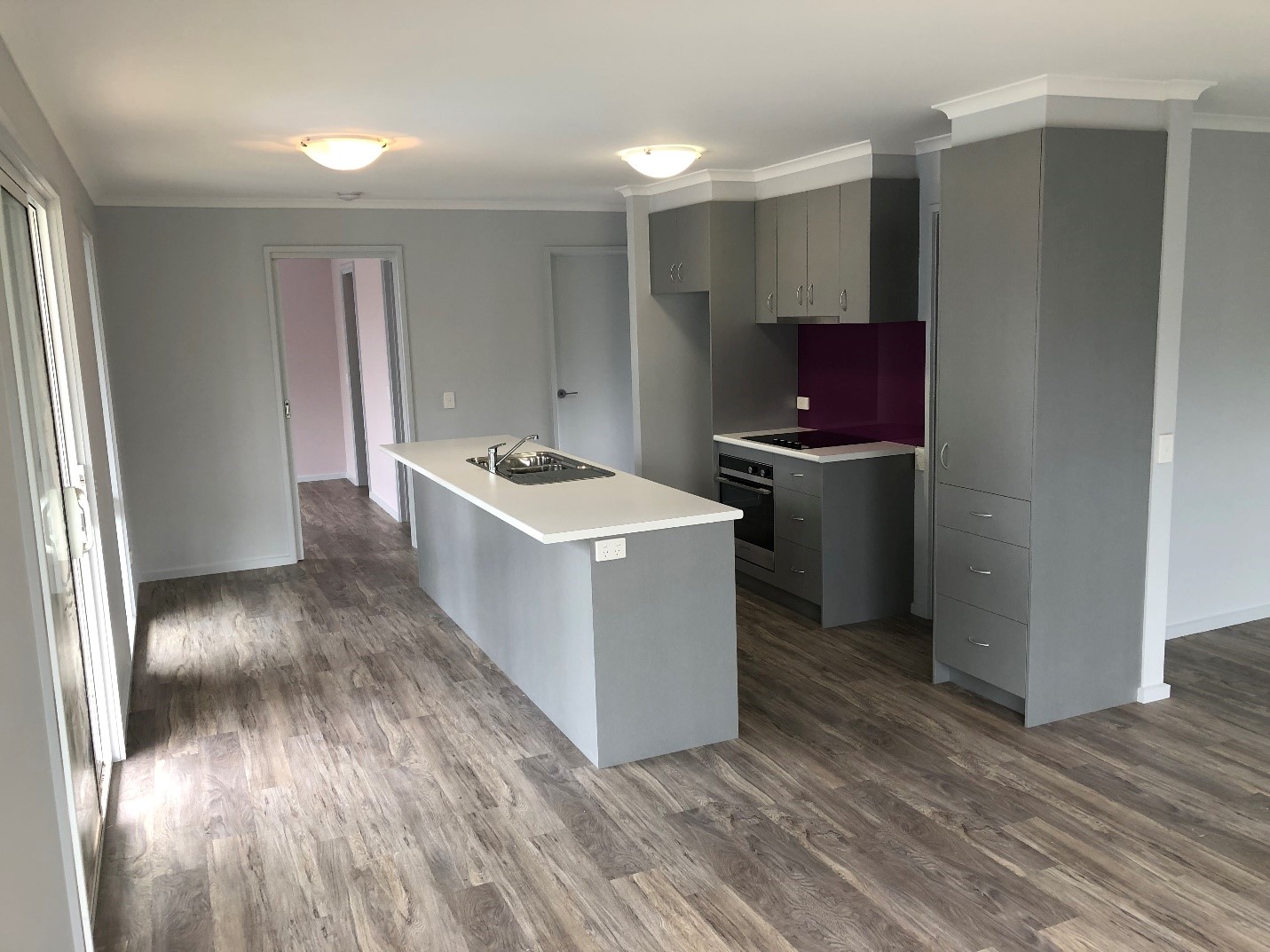 From the outset, this DPU was destined to be filled with personal touches, custom design features and a whole lot of heart.
Based on the ever-popular Delandra design, the layout has been tweaked and tinkered with and we think that the results are ingenious. In place of the standard second bedroom, the client has opted for a walk-in-pantry and a walk-in-robe, utilizing the space available in a way to better suit her needs. At Premier Homes, we are always happy to work through options to ensure our granny flats meet the individual needs of our clients. Whether it be altering the floor plan of one of our existing granny flats, or an entirely custom design, we have the skills and know-how to create a granny flat that meets the requirements of the people we build them for.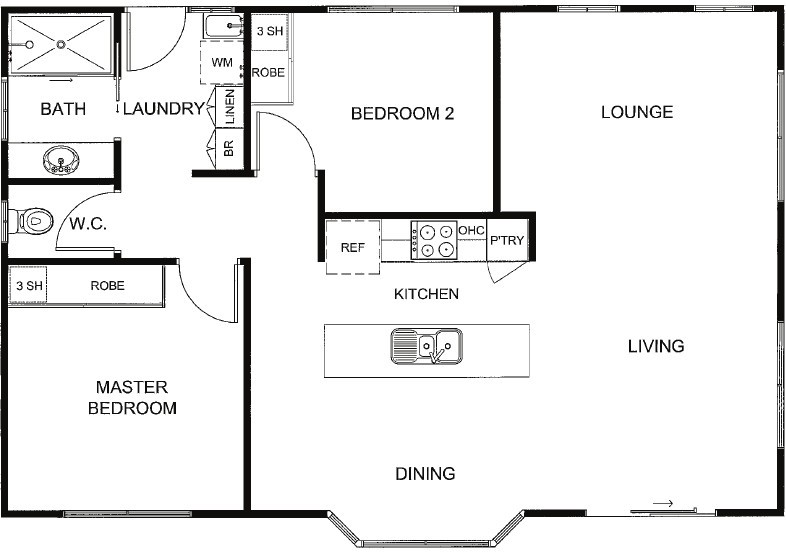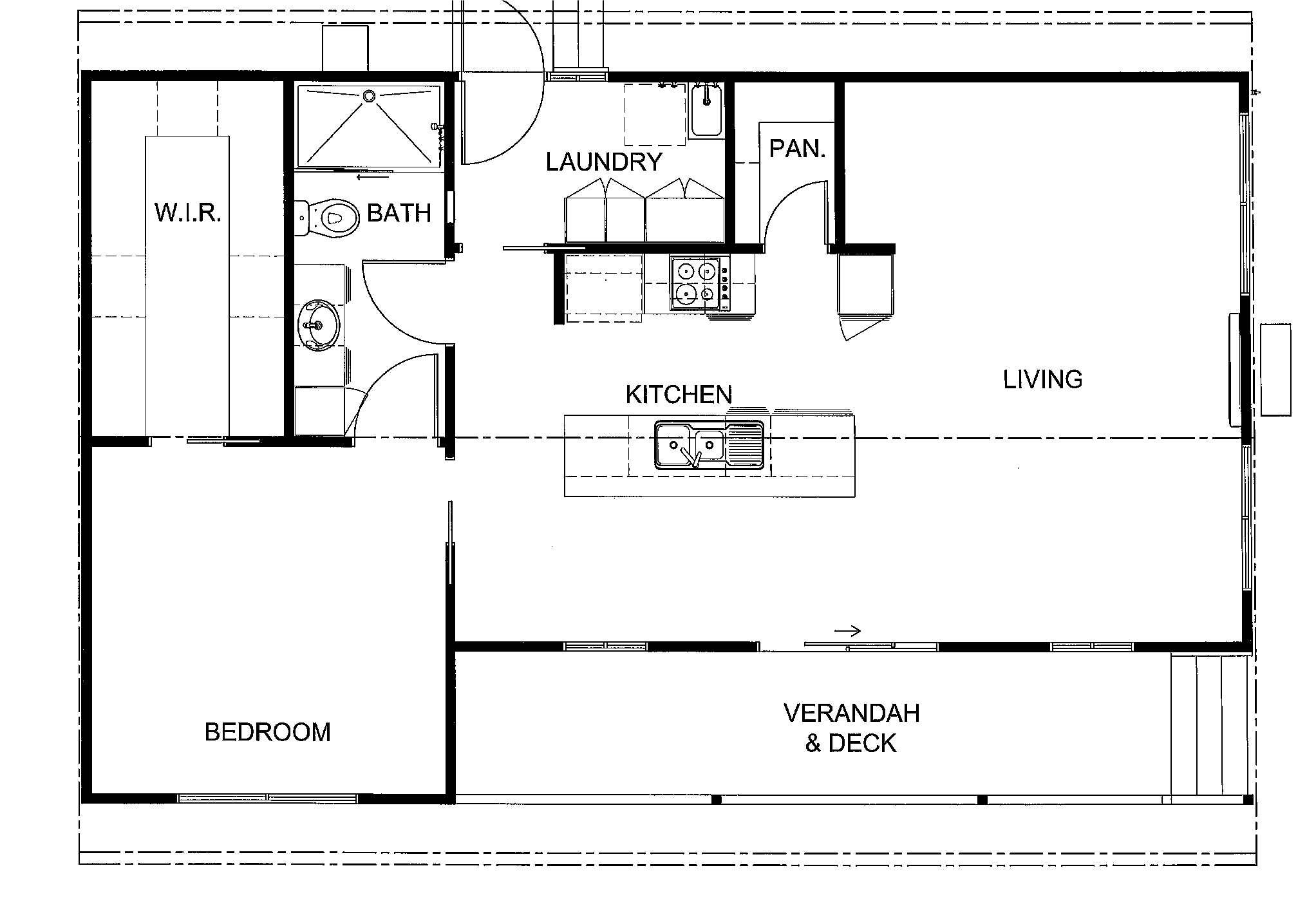 Customised Delandra Floorplan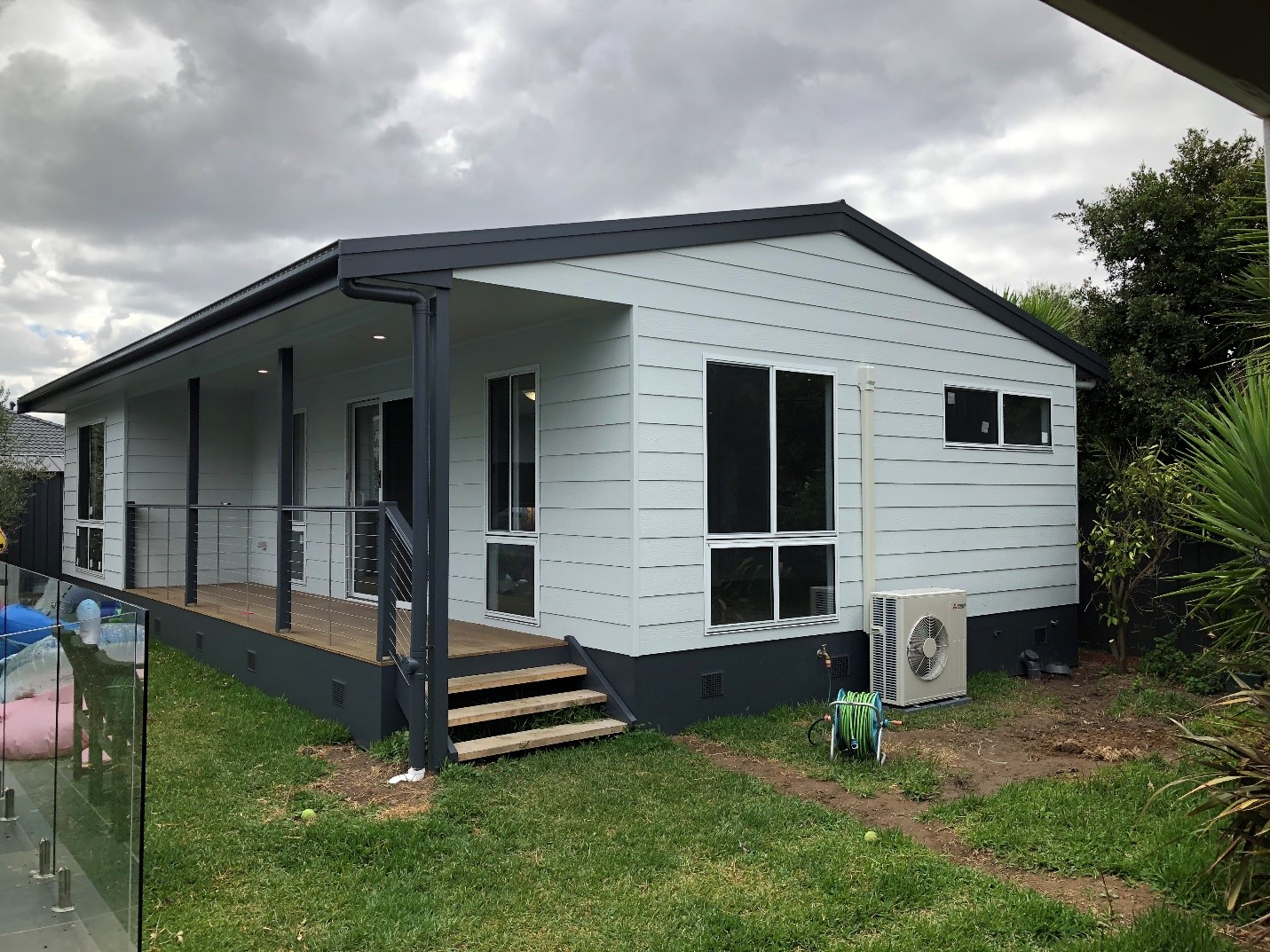 With a classically simple exterior, featuring light grey easy-clap cladding, Colorbond Ironstone roof and an enclosed deck with downlights and sail wire handrail, this Mornington granny flat has instant appeal. To top it all off, this granny flat has a prime position in a leafy garden, with a pool-side view. What more could you want?
With the freedom to alter, change, create and re-create everything from the floor-plans, right through to the style of door-knobs, you can be confident in the knowledge that the granny flat we build you will be a reflection of your personal tastes and requirements.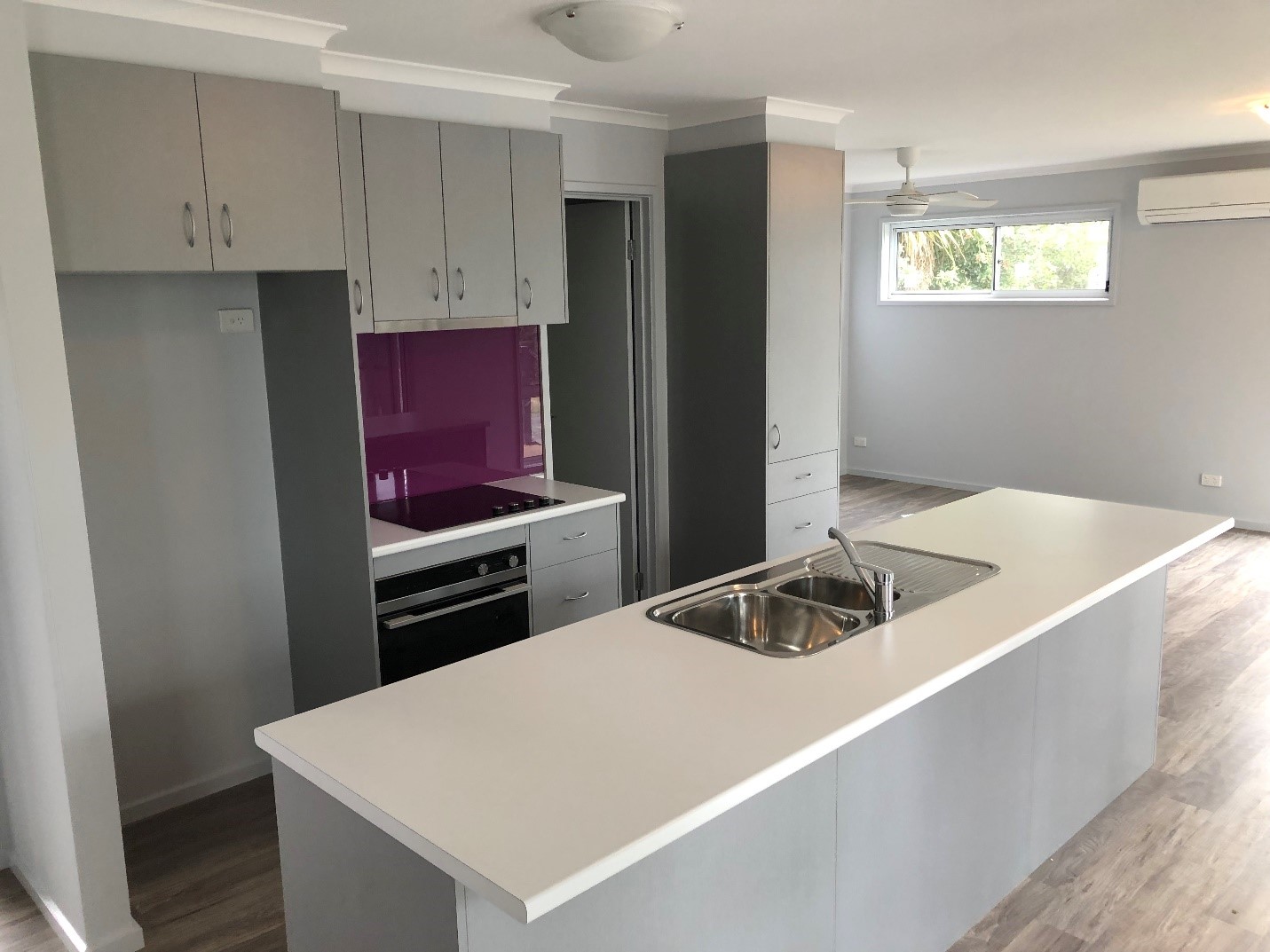 The interior of this granny flat is effortlessly stylish. The well-considered pairing of light and dark elements blends warm, earthy tones with neutral greys, and the textural contrast between the surfaces creates a space that is a little bit coastal, a little bit industrial-chic.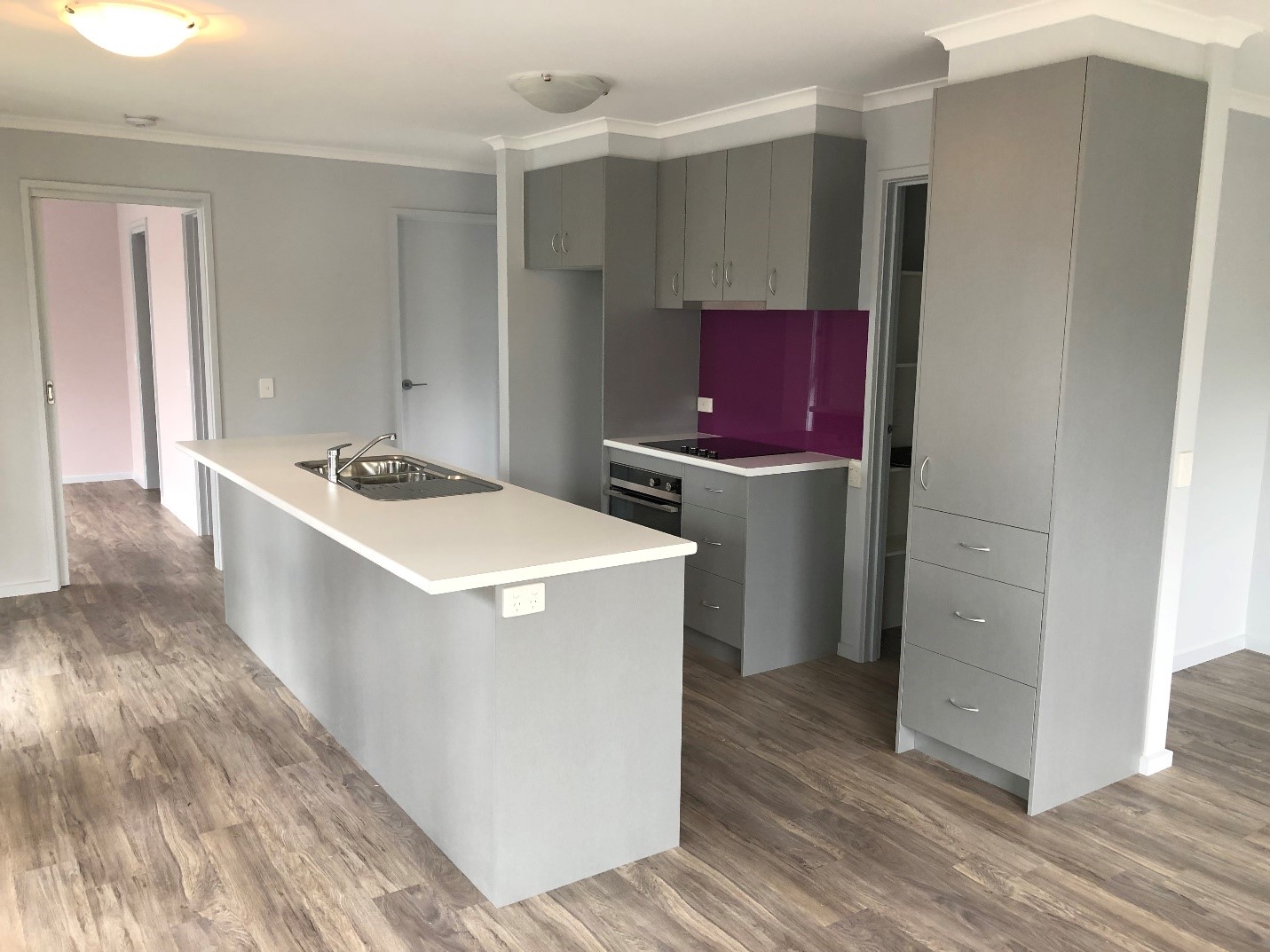 Bumping the trend of wall-to-wall neutral, our client has gone for dusky shell-pink walls in the bedroom and bathroom, which, paired with the warm lighting and earthy tones of the flooring, creates a private space that is warm, inviting and distinctly feminine.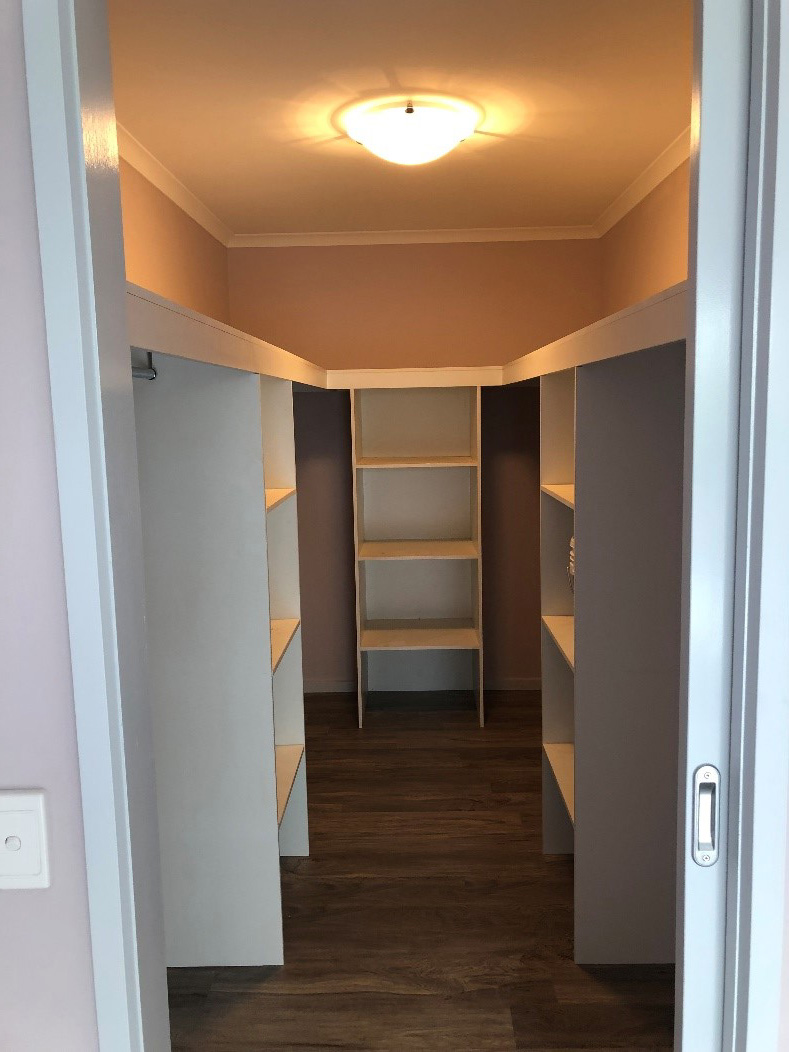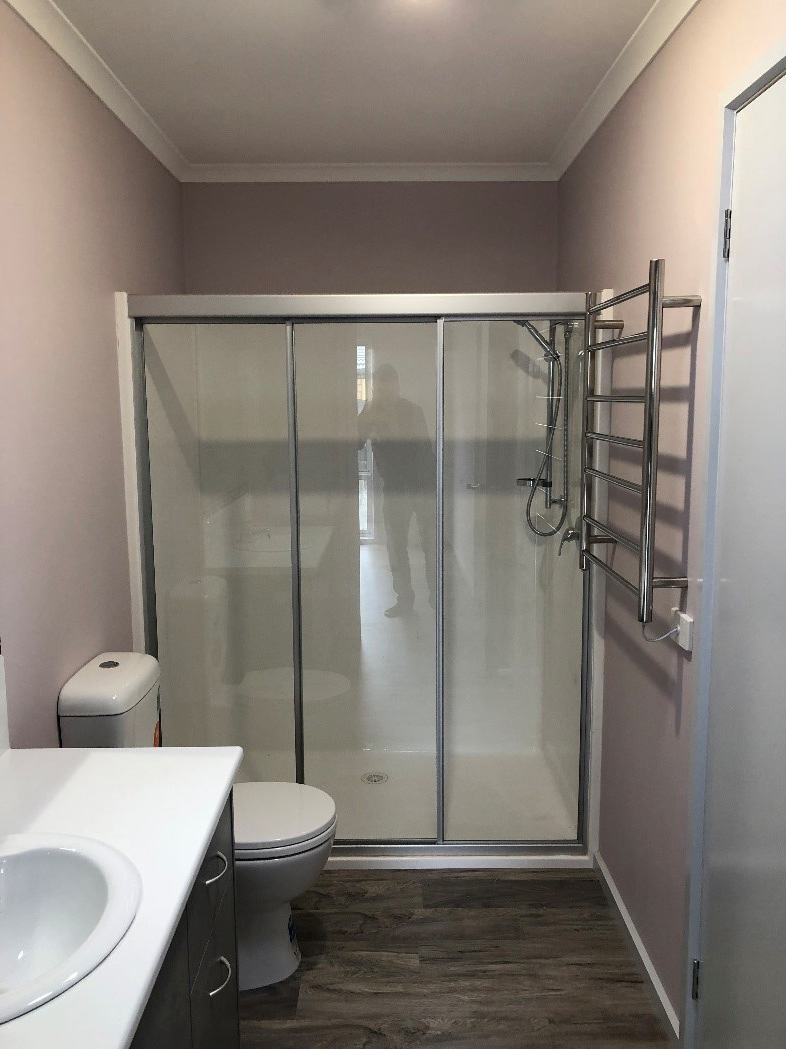 The galley kitchen takes pride of place in the center of the living space and overlooks the yard and swimming pool. With its custom designed walk in pantry and an abundance of additional storage space; this kitchen is proof that opting for a Granny flat doesn't have to mean sacrificing space where it counts. The cement-grey finish on the cabinetry compliments the softer grey of the walls, while the bold pop of colour used for the splash-back makes for an eye-catching statement piece.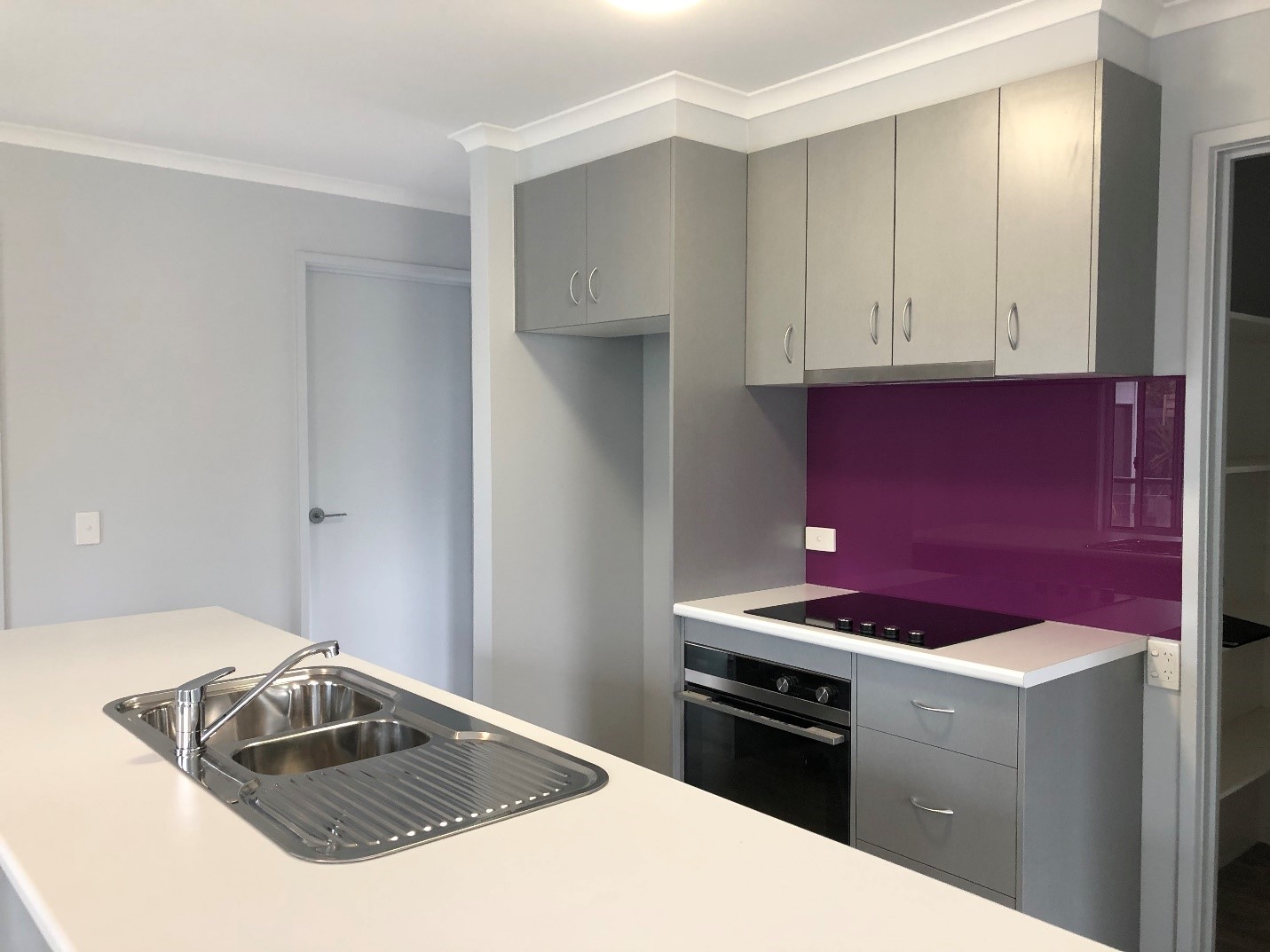 This granny flat is filled with personal touches; well-considered, artfully executed and wholly influenced by the people who will call this place home. We are the experts on granny flats; we build to the highest quality and have over 40 years' experience in the industry, but it is our customers who make what we do so much more than building. We are here to facilitate a higher quality of life for our clients. We want our granny flats to feel like home; to meet the physical requirements of an individual, in a way that incorporates creative aspects that are distinctively their own.
After all, it is we what we, as individuals, bring to a place and its design that make it our own. It is intrinsic to making a house a home, and in the end, that is exactly what we strive to do, for each and every person we work for.