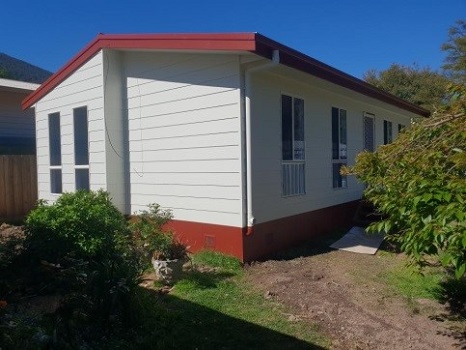 A Home among the Gumtrees: Millgrove Delivering the Goods
2 Nov, 2018
Living in the foothills of the Yarra Valley is becoming an increasingly desirable lifestyle choice. Making the tree change affords residents with almost 360 degree mountain views and the Yarra River meandering its way through the townships that make up the area. Millgrove is a real up and comer in the property market, with affordable housing, generous property sizes and a strong sense of family-driven community.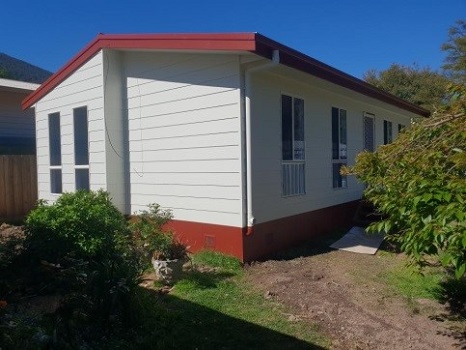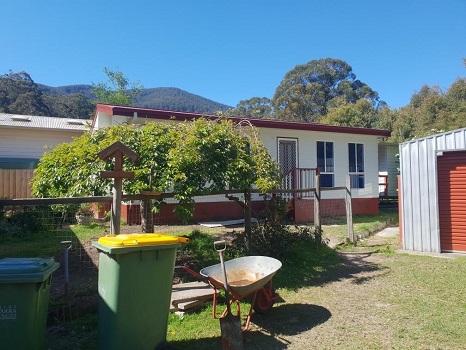 This Millgrove family's new Lyndhurst Granny Flat provides the perfect way to keep loved ones close and a family together. Tucked into its idyllic surroundings, this Granny Flat is its own little slice of paradise. With its cabin-style design and heritage colours, it fits right in to this old Mill town.
With glorious mountain views and an endless sky, Millgrove is an enviable place to spend the Golden Years.
That blue-sky feeling has been continued on throughout the interior, with the clients' custom paint choice decorating the walls.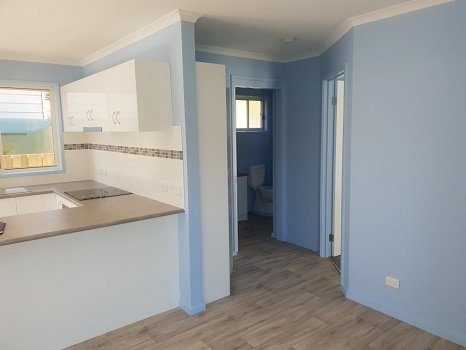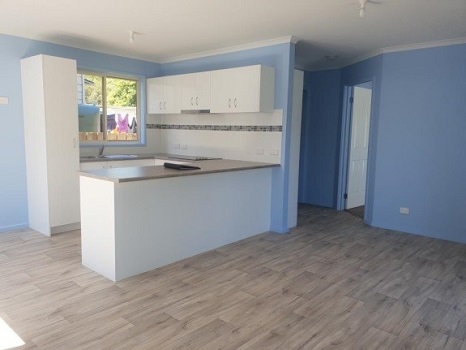 The Lyndhurst is by far our most popular one bedroom Granny Flat. Its user friendly lay-out and spacious interior form a beautifully modern take on a one bedroom home. With a large double bedroom, a walk in robe and double access ensuite bathroom, the Lyndhurst is a stand out amongst the competition.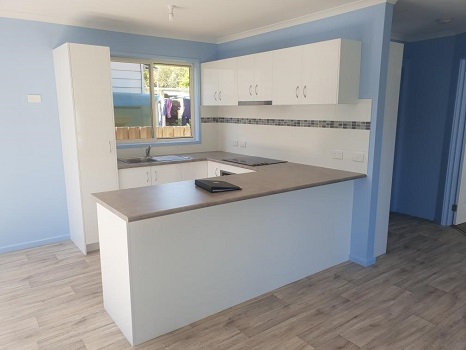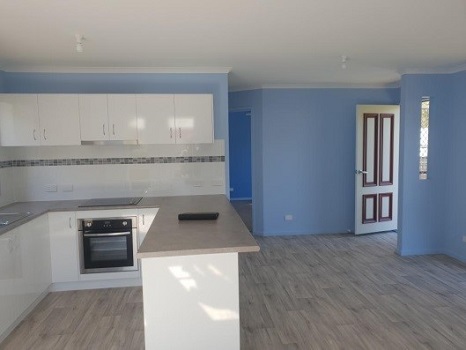 The classically white, U-shaped kitchen affords the owner an ample amount of storage and bench space. With a high gloss finish on the cabinetry and an up-graded ceramic cooktop, this kitchen will be a dream to clean. The taupe border tiles compliment the bench top and flooring, creating a kitchen space that is simple and timeless.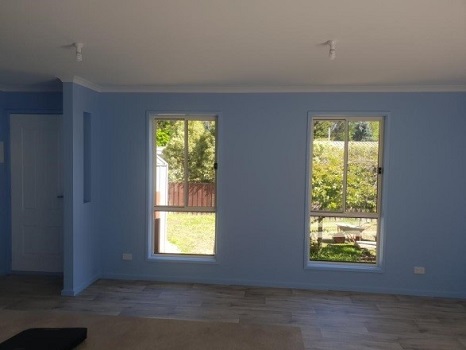 The use of a nib wall with a decorative cut out helps to delineate the entry way from the living room. A recessed wall in the living/dining area creates an alcove-style window area and provides the room with a visually pleasing aesthetic.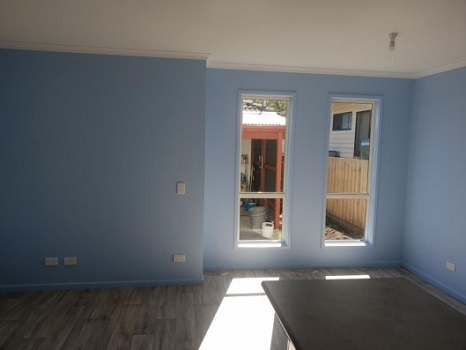 The natural-look vinyl flooring gives way to plush carpet in the bedroom; a space that feels light, open and calming, with a feature wall in a richer tone of sky blue. The walk in robe provides plenty of storage space and connects discreetly to the bathroom, allowing for easy access, convenience and privacy.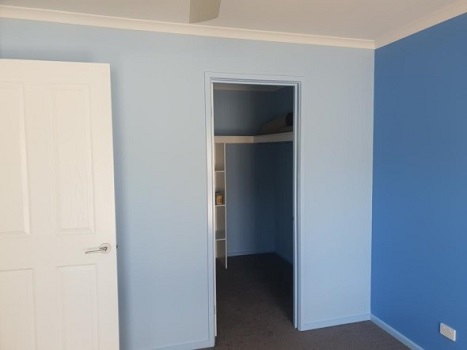 The ensuite-style bathroom is bright and functional. The addition of a grab rail and Armada hand shower head, coupled with the low-lip base, ensures that the shower is safe and easy to use for those with limited mobility. The large framed wall mirror gives the bathroom a grander feel and the built in hide-away laundry is practical and intelligently designed to ensure that it doesn't take up valuable space.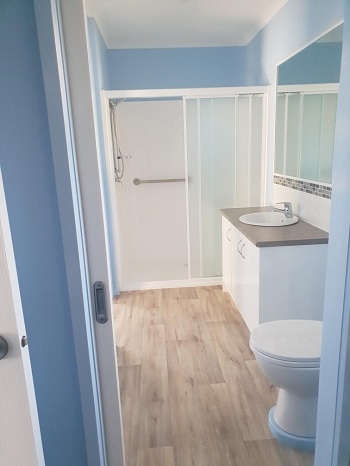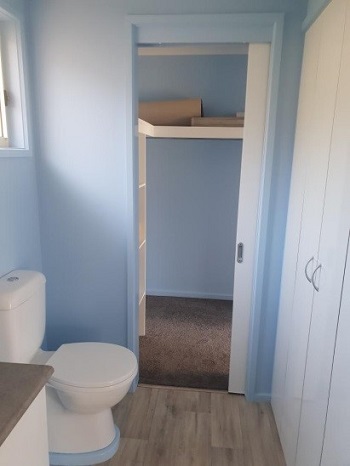 With a few modifications and personal touches, this Lyndhurst build is a perfectly unique reflection of the location and people it was built to cater to.
Overall, seeing this Lyndhurst Granny Flat set in the quiet, picturesque township of Millgrove conjures feelings of peace and serenity. What better way is there than spending your twilight years breathing fresh mountain air, building new memories with your loved ones and being able to watch your family grow and live amongst some of natures' greatest gifts.