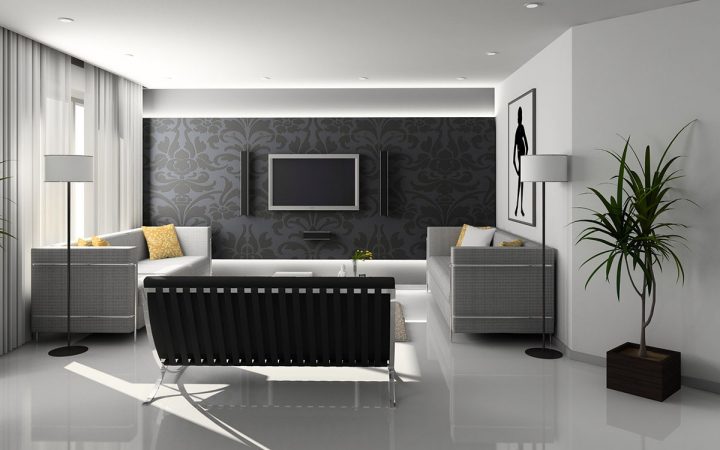 10 Interior Design Trends coming in 2020
20 Feb, 2020
The year 2020 is here and it has some super cool interior design trends on the way. From fresh takes on the classic black and white look, through to wallpaper and velvet, the year 2020 is sure to have something for everyone. With the Pantone Colour of the Year being announced earlier this month (Classic Blue) and all of the leading interior design experts weighing in with their design trend forecasts, we can surmise that 2020 will be far from boring. Below is a list of ten design trends that are tipped to be a big hit through the year to come.
1. Black and White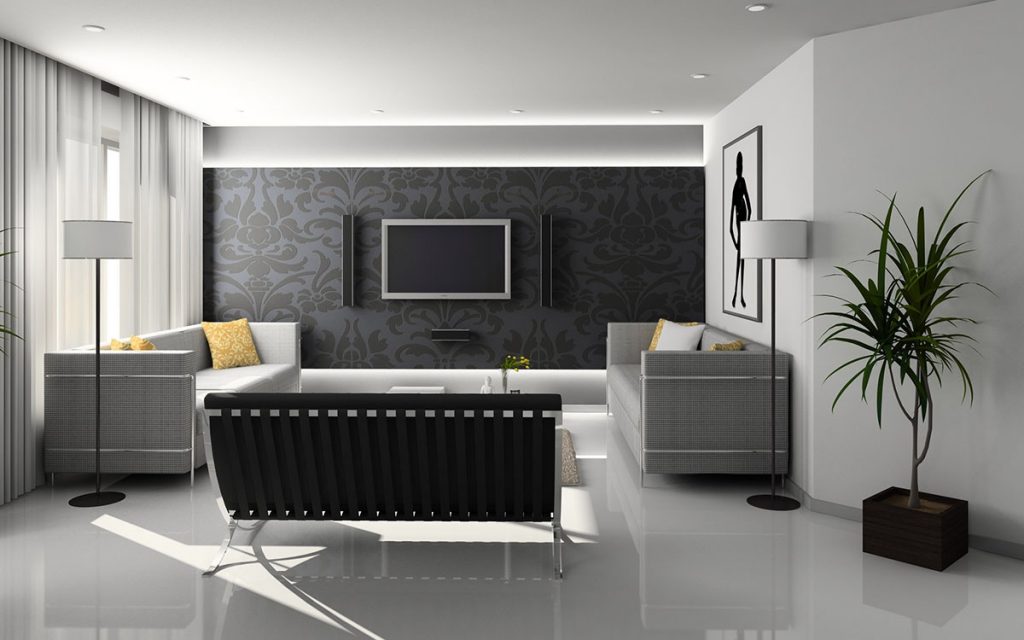 The old adage of "if it ain't broke, don't fix it" certainly applies to this enduring interior design trend. Using black and white in interior spaces certainly isn't a new concept, but for each resurgence of this classic trend, we see its application evolve and manifest itself in ways that feel fresh and new.
Existing at opposite ends of the colour spectrum, black and white together will always produce the boldest contrast. By using various textures and materials, greater depth and contrast can be achieved for an even more dramatic effect. Try using a matt black finish with gloss white and adding some mixed metals or natural elements for an uber-stylish take on this classic design trend.
2. Bold Patterns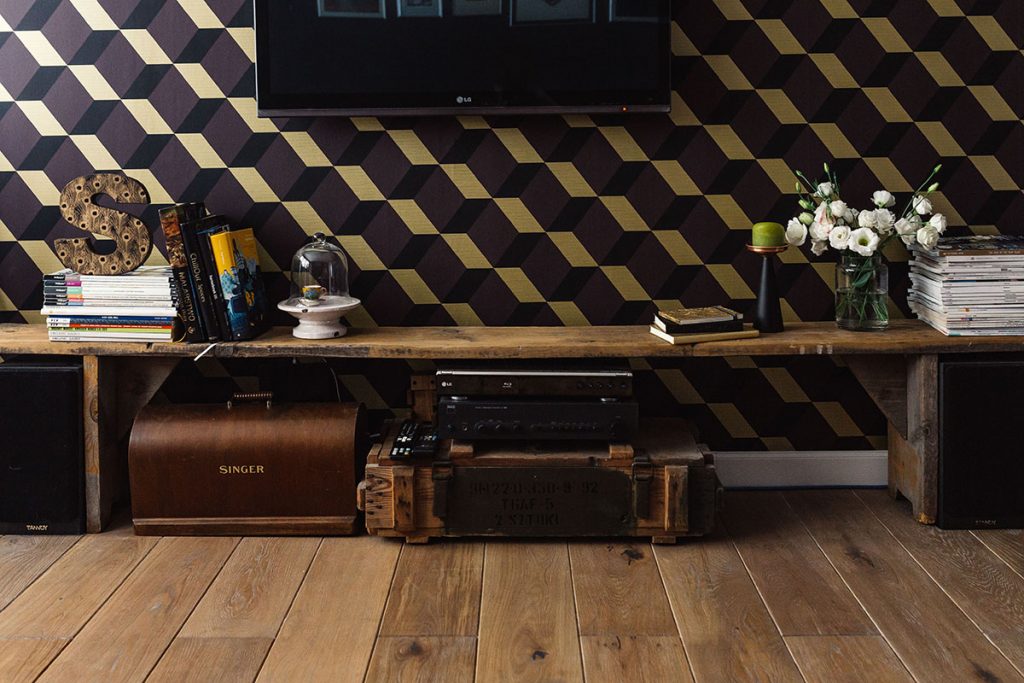 Whether they are geometric, organic, simple or complex; bold patterns are in. A particularly popular choice for 2020 will be floral patterns and motifs. Using pattern is a visually stimulating way to refresh a tired room and there are hundreds of design options available when it comes to making a bold statement with the pattern. Bright colours, layering patterns and geometric patterns, in particular, will become highly popular design choices this year.
Don't be afraid to have a little fun when using the pattern in your home. Why not try a boldly-patterned kitchen splash-back, or a rug with a striking geometric pattern? The options are endless, and the use of pattern is a great way to put a personal spin on the interior design of your home.
3. Feminine Tones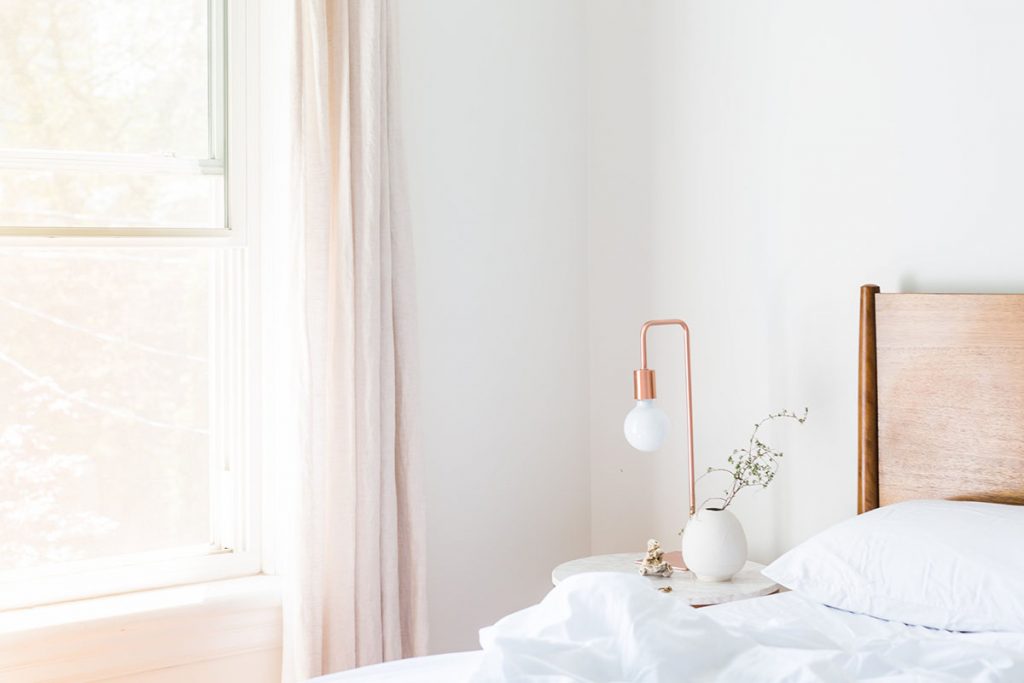 Feminine tones are definitely here to stay for 2020. Adding elements of various shades of soft pink, such as millennial pink, bronze and taupe are great ways to add subtle warmth to a neutral colour palette. Pair with natural elements like wooden furniture, rich leathers and soft, lush fabrics for a romantic, comforting aesthetic.
4. Sustainable Materials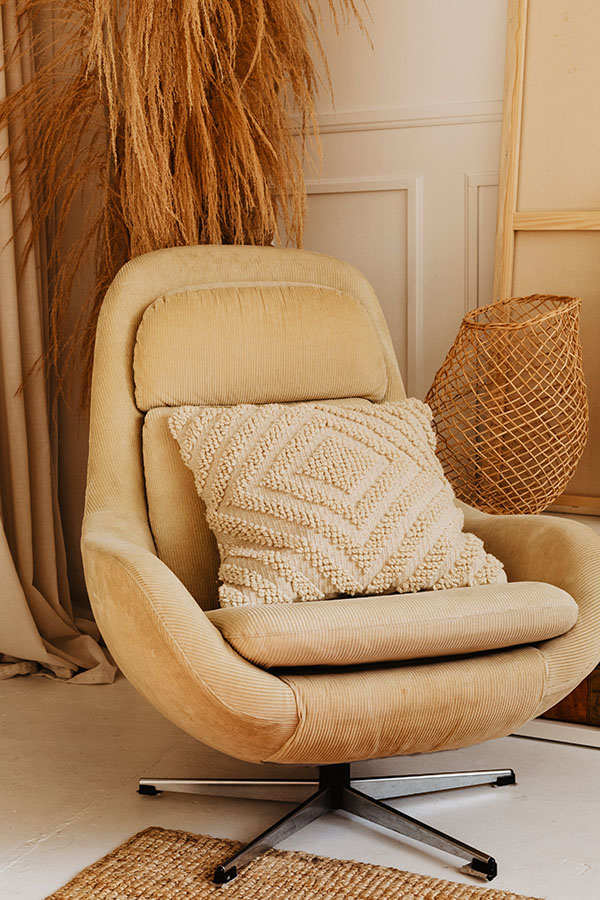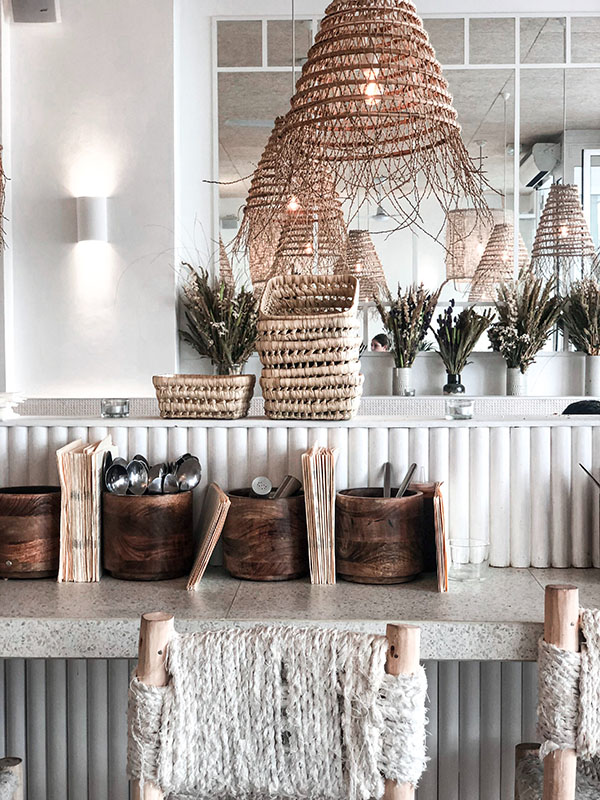 With such a strong focus on environmental concerns and an overwhelming movement towards sustainable living, it is no surprise that a big design trend happening right now is the utilization of sustainable materials in interior design. Natural, ethically sourced fibers such as bamboo, wicker, rattan, linen and recycled wood are playing a significant role in the interior design industry. These versatile, visually pleasing fibers take the shape of everything from decorative woven baskets and lightshades, through to sofas, rugs, tables and bed frames.
5. Earth Tones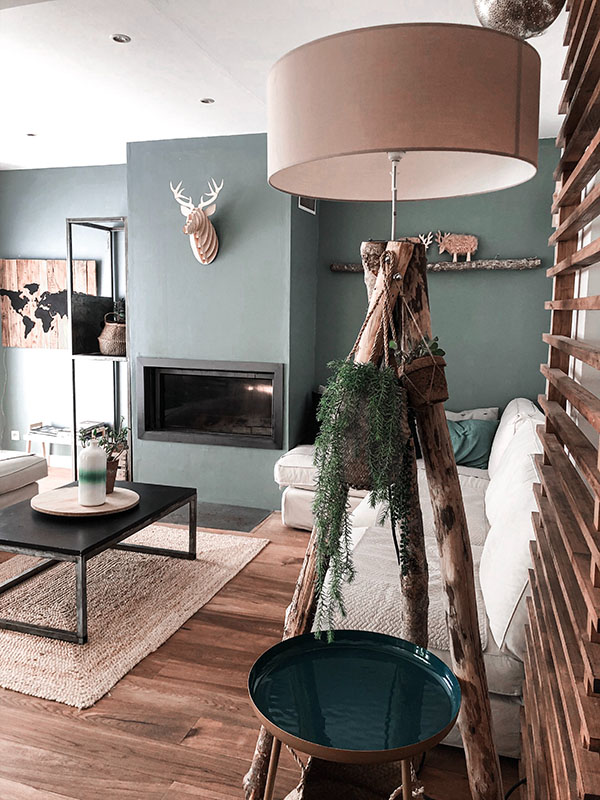 Hues of blue, green, terracotta, clay and stone are making regular appearances in interior design lately, which bring the feeling of the natural world into our homes and offices. Naturally serene and calming, earth tones are a fantastic choice for an inviting living space or a bedroom that feels soothing and peaceful.
6. Lush Testures in Rich Jewel Tones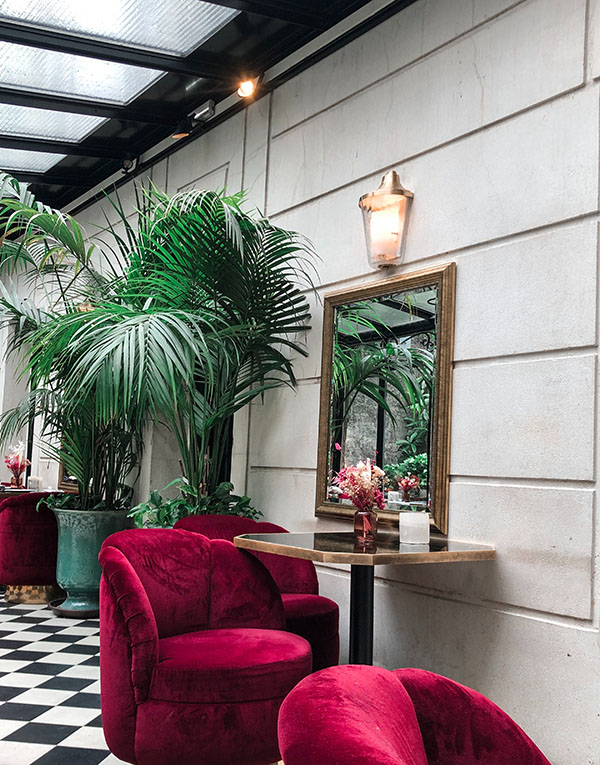 Fabrics like velvet, leather and suede are going to be popular choices this year, with jewel colours ranging from emerald green through to ruby red. Use these visually appealing combinations to add a pop of depth, colour and luxury to your home.
7. Pantone Colour of the Year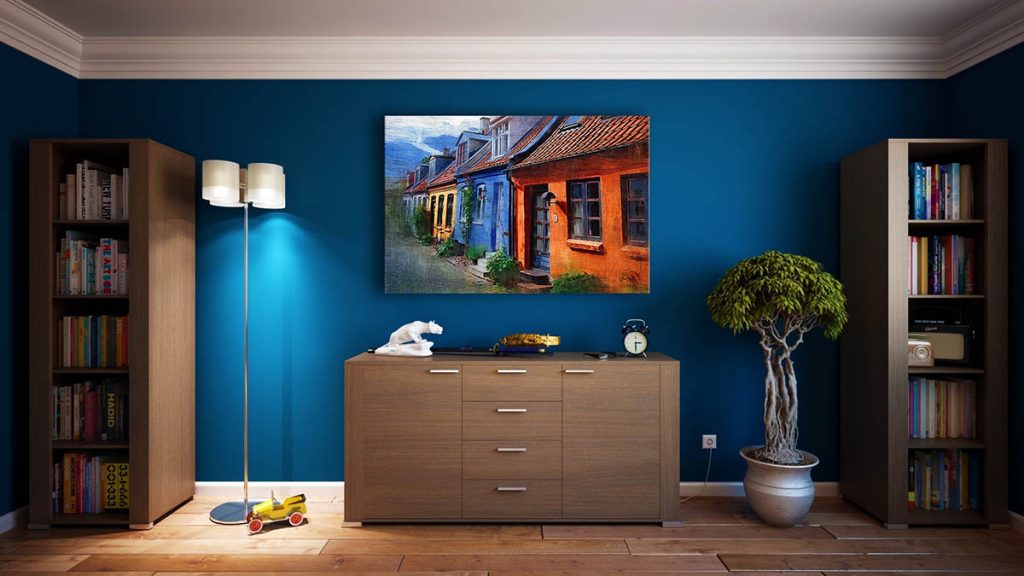 The Pantone Colour of the Year for 2020 was announced as "Classic Blue" and is bound to be used for its' calming, serene qualities, both in fashion, the office and at home.
8. Biophilic Design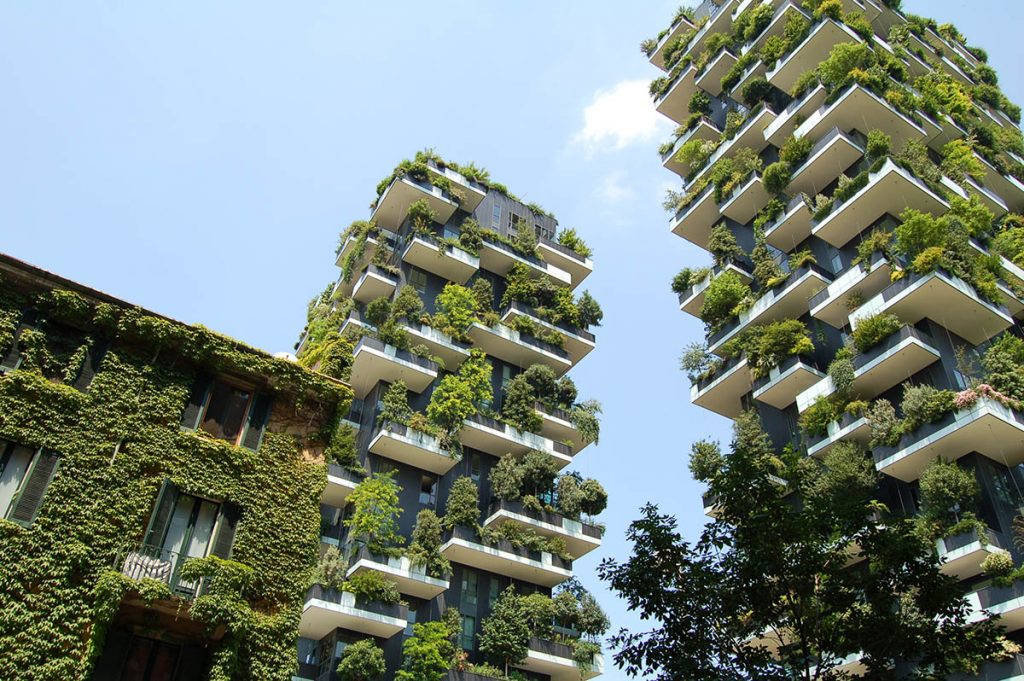 Biophilia describes the natural, innate connection and affinity between people and nature. Biophilic Design aims to connect people with nature through the deliberate use of natural elements within homes, modern buildings and cities. With the shift towards sustainable living and a greater awareness of the world around us, we are beginning to see Biophilic Design being used in homes and offices to promote an environment that encourages a harmonious, peaceful balance between our modern-day lifestyles and the natural world.
9. Feature Tile Splash-backs in Kitchens & Bathrooms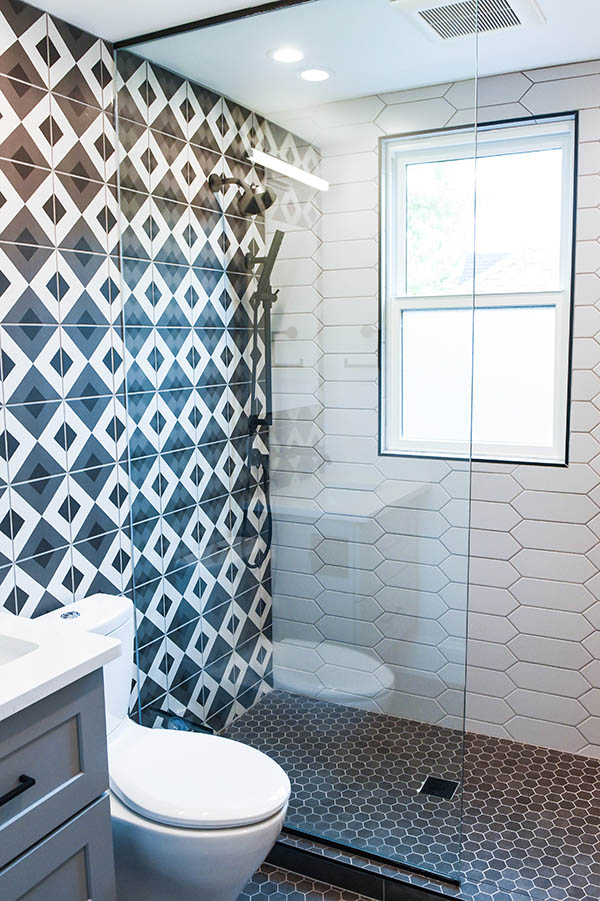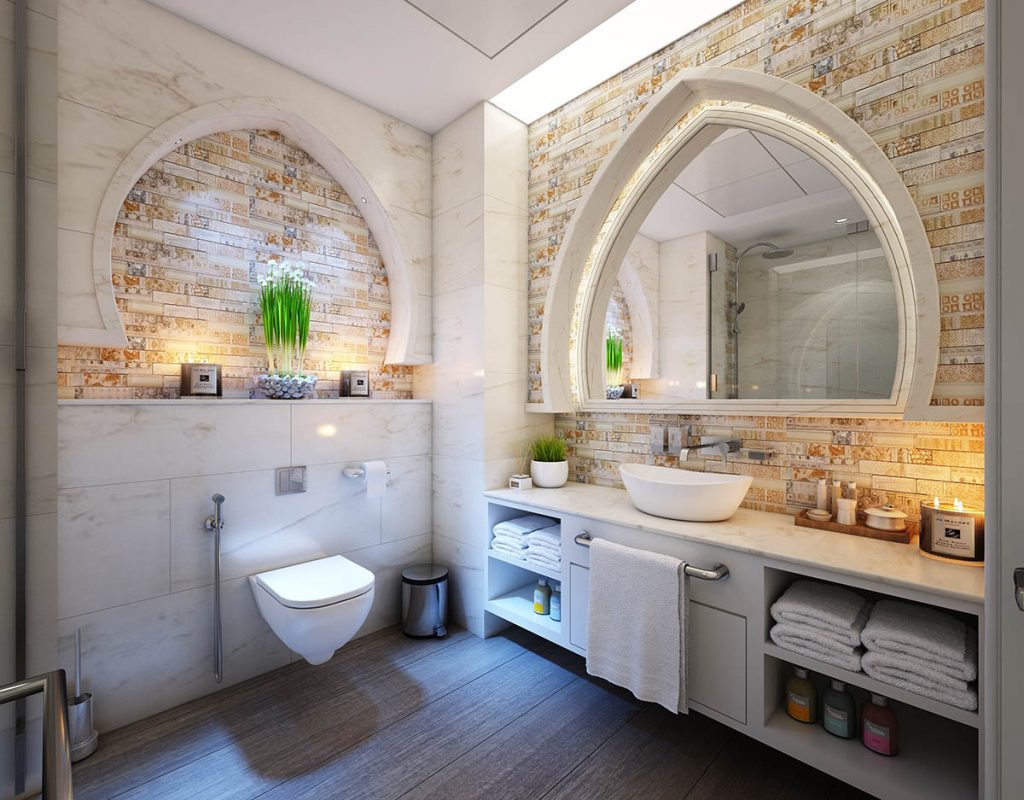 The year 2020 will see this fun trend turn kitchen and bathroom splash-backs into bold, eye-catching statement pieces. Straying away from the safety of subway tiles, we will see new and exciting designs emerge. By using bright colours and bold patterns, you can turn this part of your home into a work of art.
10. Engineered Environment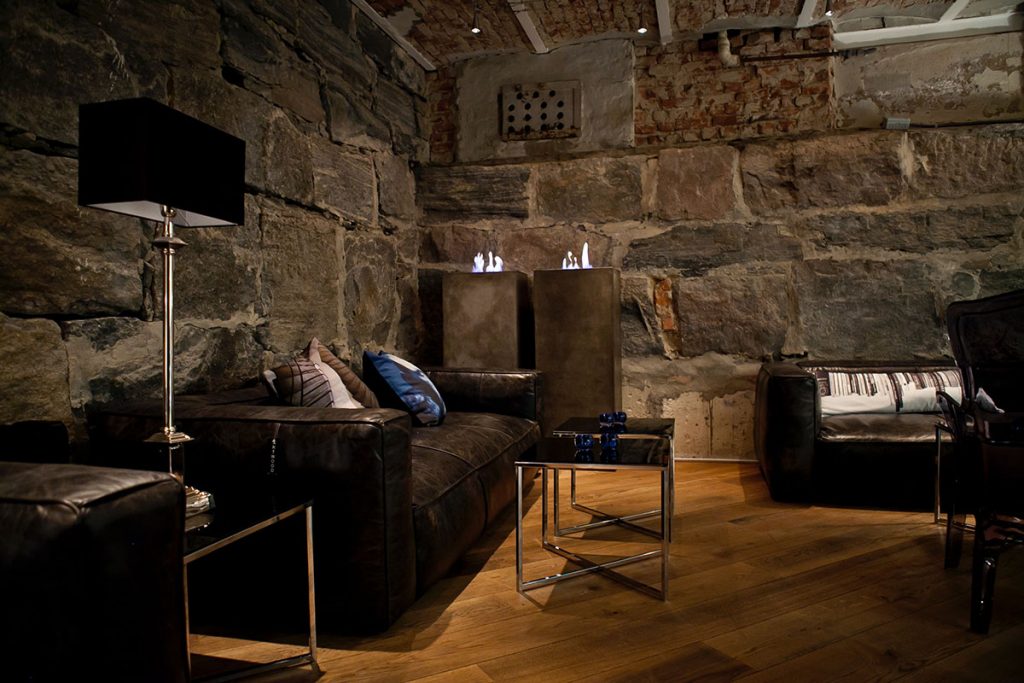 This interior design trend is all about mixing nature with modern technology in a way that gives us an ultra-modern aesthetic from the use of recycled plastics, wood and other materials. Using science to create new and sustainable ways to use items that would otherwise end up in landfill is a design trend we should all get behind. It has firm roots in sustainable living, is environmentally friendly, and it looks cool, too!
So there you have it. Ten interior design trends coming this year. While there are plenty of other trends tipped to become popular this year, this little list gives a nice snapshot into the exciting year ahead for interior design.